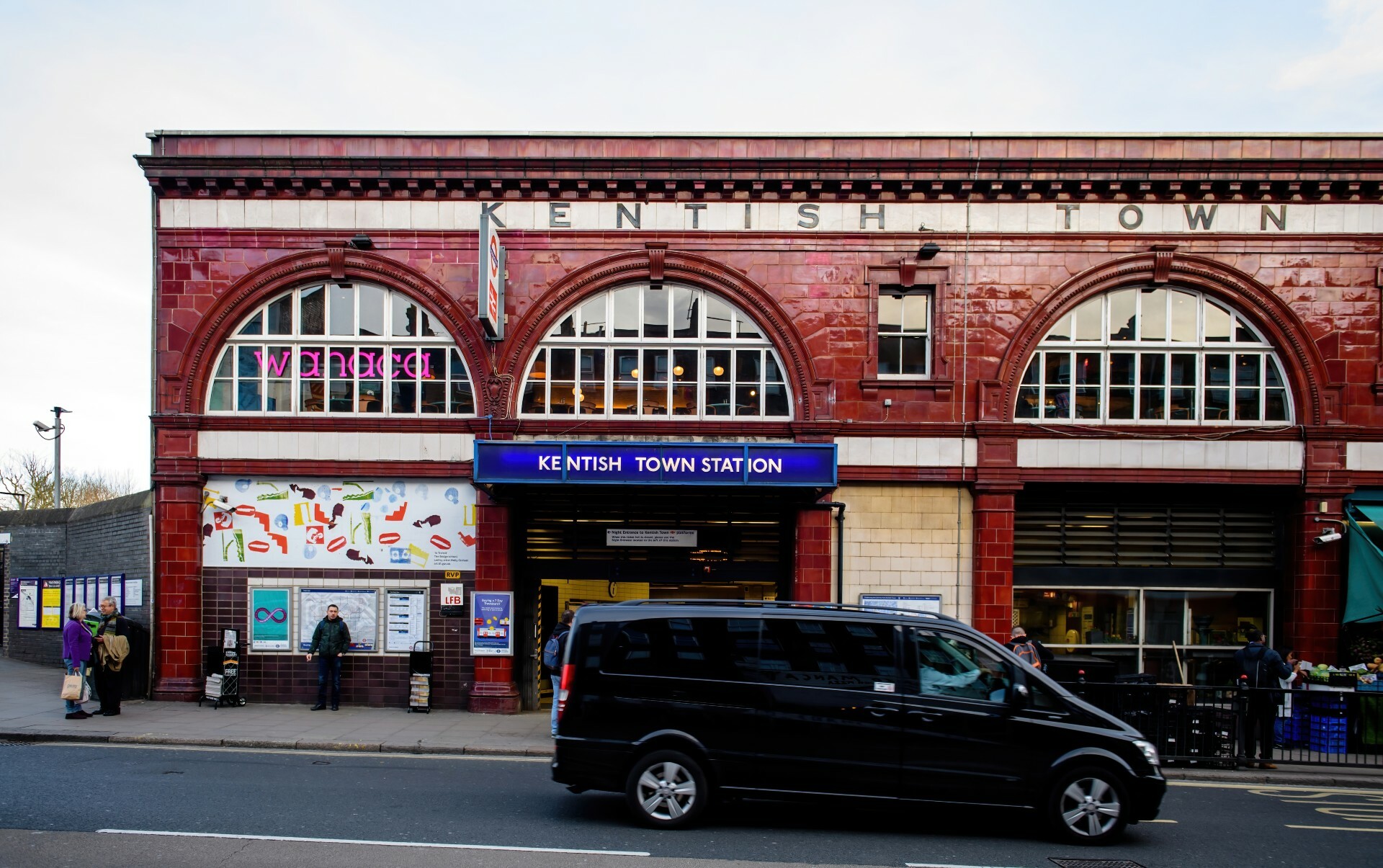 Bad news, north London. Kentish Town tube station will be closed for a year from this summer, TfL has announced. Its 26-year-old escalators have to be replaced. The 'vital' escalator work will begin on Monday June 26.
Its clunky old escalators, installed in 1997, are some of the Underground's most unreliable staircases, which 'frequently cause last-minute station closures leading to disruption for customers,' TfL said. Instead, they will be replaced with state-of-the-art escalators like the ones used on the Elizabeth Line. The new escalators are expected to last up to 40 years. 
As well as the new stairs, the station will be deep-cleaned, given a fresh lick of paint, new tiles, signage and the ticket barriers will be realigned. 
Thankfully, Kentish Town Thameslink will remain open during the work and will be accessed via a temporary entrance. Pressure is also likely to be added to the nearby Camden Town station, which already suffers from overcrowding. 
Esther Sharples, TfL's director of asset performance delivery, said: 'We explored all possible options to keep the Tube station open during this work but safety considerations and space constraints meant it wasn't feasible.'
Jenny Saunders, Thameslink's customer services director, said: 'We're sorry for the inconvenience during this major TfL project, and I'm grateful to passengers for their patience.
'Please allow an extra few minutes to get to and from your Thameslink platform as the station will be busier than normal, especially in the evening peak, and the temporary access route is narrower.
'If you usually buy your ticket at Kentish Town, remember to buy it in advance while the ticket machines aren't available. And please don't forget to tap in and out when you're using the temporary entrance.'
Catch you on the flip, Kentish Town. 
Everything you need to know about King Charles III's procession route
We tried the huge new Pret menu drop and here's what's good (and not so good)