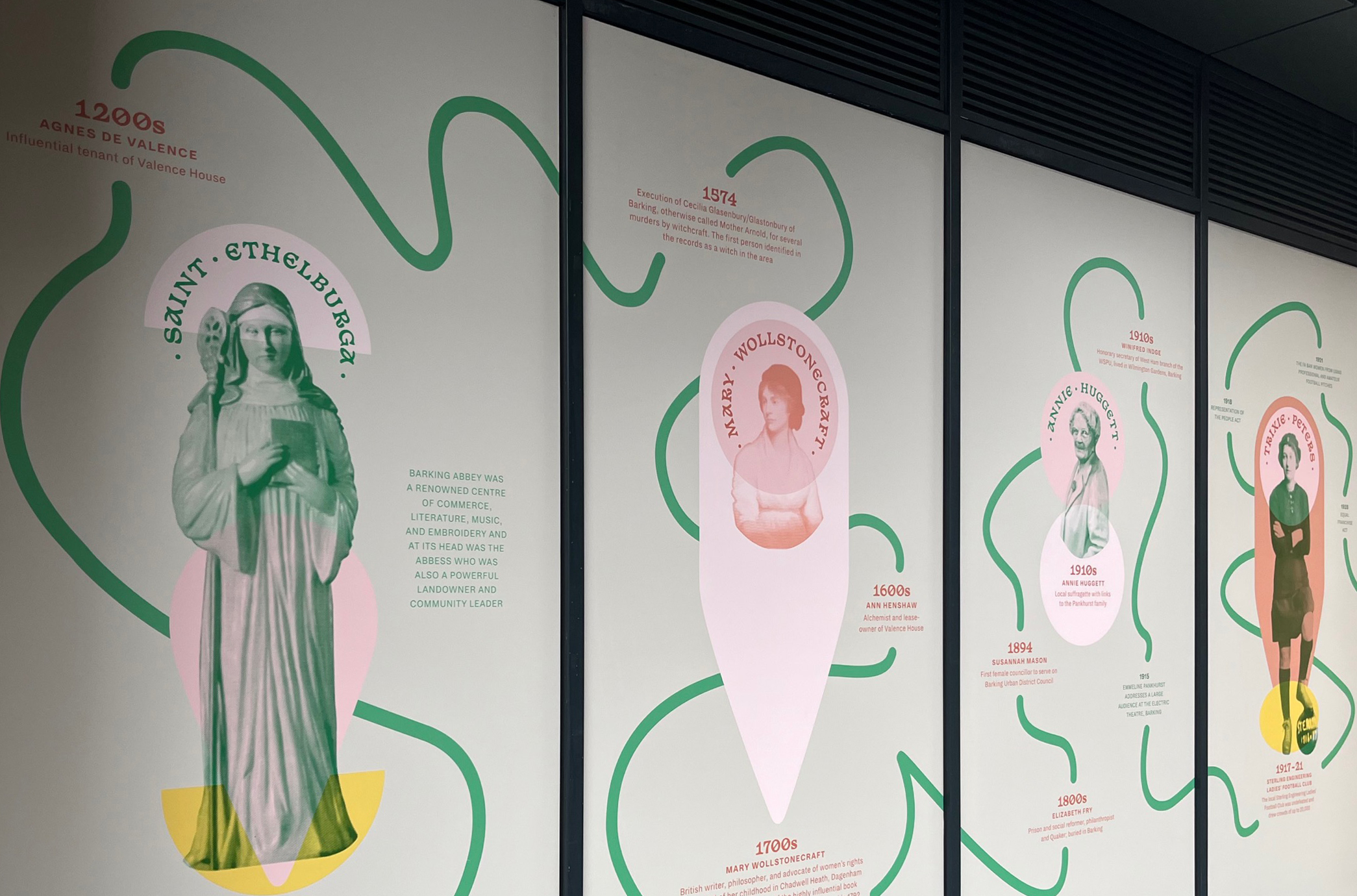 London is already doing its bit to reassess the patriarchy. The city is home to The Women's Library at the London School of Economics and The Feminist Library in Peckham, and now a new glass-ceiling mashing institution is about to join the feminist fold. 
Barking and Dagenham Council has announced plans to open a Women's Museum later this year. If you live around Barking Wharf Square you may have already spotted the future site which is covered with a mural designed by artist Clare Mason displaying a timeline of local women's history stretching from 600AD to the present day and featuring female trailblazers such as Mary Wollstonecraft, Muriel Lester and Doris Lester, Sandie Shaw and Zara McFarlane. 
The space, which is linked to the local history service at timber-beamed Tudor manor Valence House Museum and Archives, aims to 'showcase the history, heritage, stories and role of women from the local area and beyond.' Due to open in late 2023, the programming will kick off with an exhibition by curator and artist Nephertiti Oboshie Schandorf on the Abbesses of Barking Abbey, exploring how the former Royal Monastery was home to radical and highly-educated women who led the nuns who lived there under the reign of King Henry I. 
The museum is promised to be an inclusive, sustainable and community-focused set-up with initiatives like a newly commissioned girl's empowerment programme led by Harrow performance space Arc Theatre.
Wasn't there supposed to be an East End Women's Museum in the works, you may ask? Well, yes there was. However plans to open its permanent location were scrapped earlier this year. The new museum is a separate venture. 
As far as we're concerned there can never be too many projects endeavouring to chronicle the many achievements and successes of London women. So, we'll see you in the square. 
The Women's Museum at 4-5 Barking Square is due to open in late 2023 
The UK's first LGBTQ comedy club is opening in London
East London could get not one, not two but three new outdoor pools