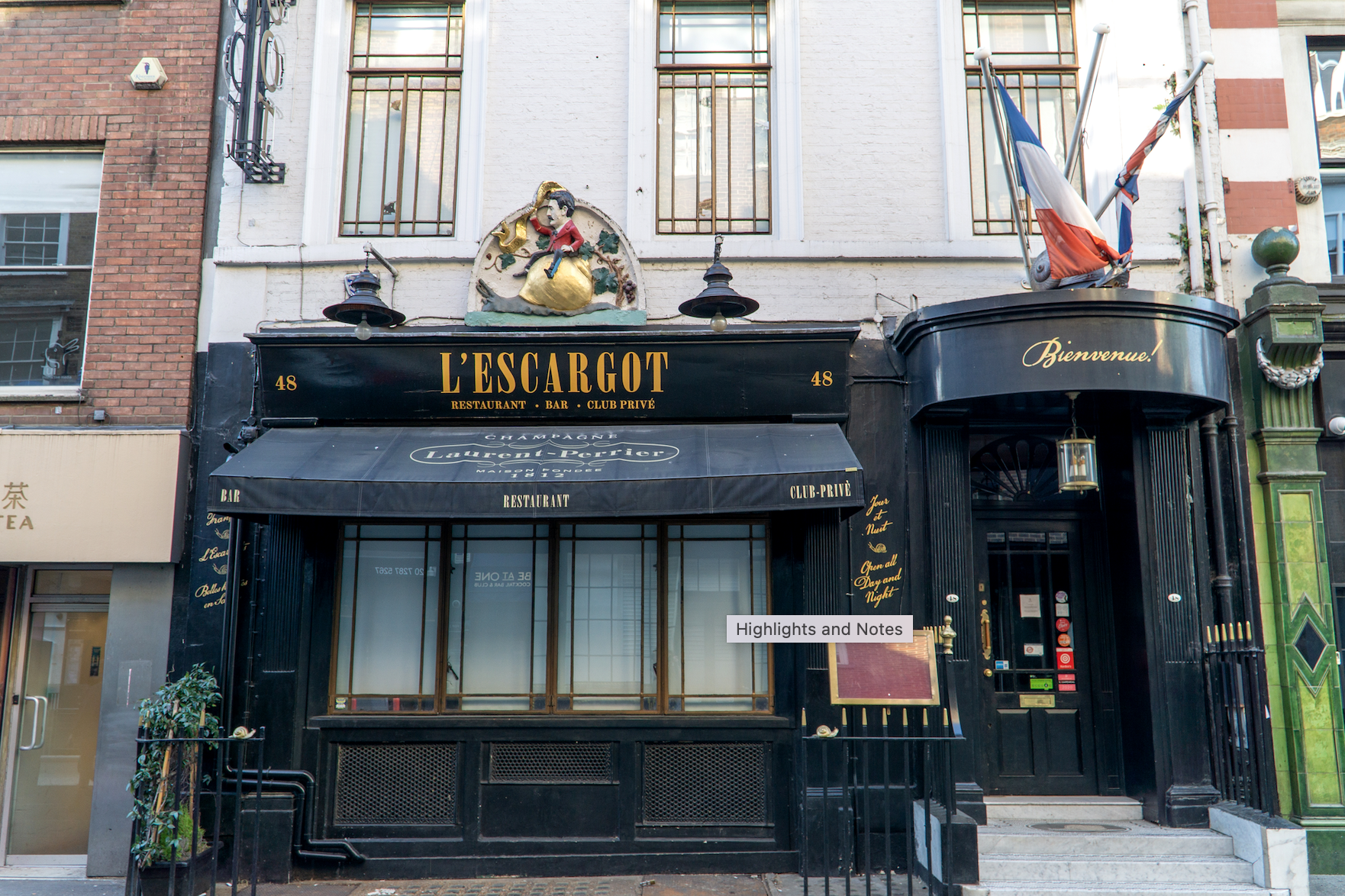 It's London's oldest French restaurant, but people got a little wobbly when L'Escargot closed its doors earlier this year, worried it would never open them again.
The good news is that it will! Knocking around in some form or another since 1898, L'Escargot has just reopened bookings for late May, after shutting at the start of this year with a legal notice outside the Greek Street venue which bore some worrying words about lease forfeiture.
Restauranteur Georges Gaudin opened Le Bienvenue on Greek Street at the end of the 19th century. It moved to 48 Greek Street in 1927 and changed its name to L'Escargot Bienvenue, in tribute to its most famous dish, snails. It was the first restaurant in the UK to serve them, and thus deserves its place in the history books.
The infamous plaster bust above the restaurant features Gaudin riding a snail like it were a horse, and there also used to be a snail farm in the basement. Talk about sustainability. 
One of Soho's most legendary haunts, in the 1980s the likes of Mick Jagger, Princess Diana and Elton John were fond of the joint, and the manager was the great Elena Salvoni, who you can see in action in 1985's charming Just Another Day documentary about a day in the life of Soho. In the 1990s it was run by Marco Pierre White. Told you it was fancy. 
All the best new London restaurant openings in May