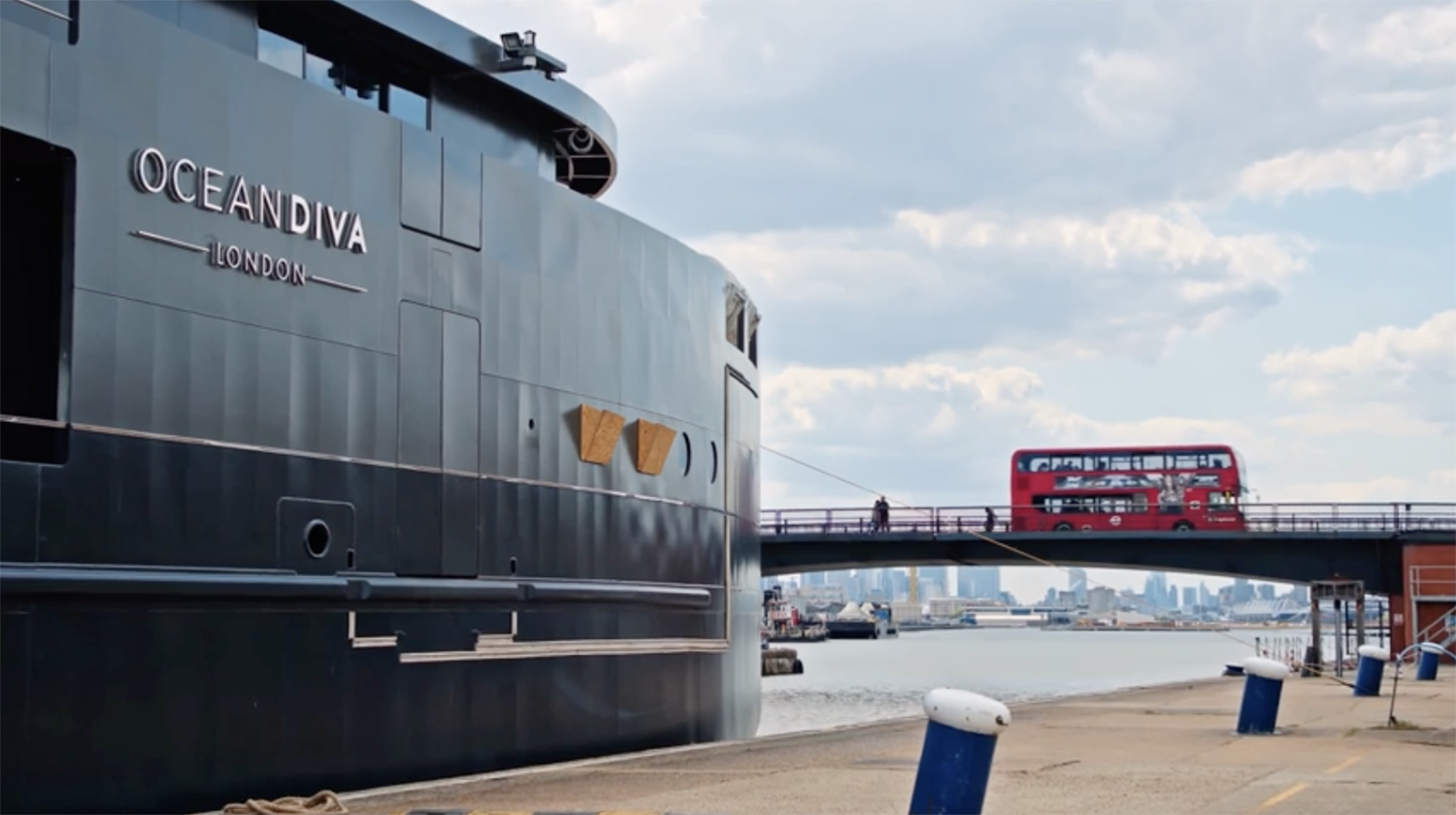 What's better than a party in a nightclub? A party on a boat, obviously. A huge new floating venue – set to be London's biggest – is opening soon. Oceandiva, a £25 million carbon neutral 'party boat', will be live and kicking from July. 
And it's not opening without a serious glow-up. Oceandiva is currently docked at King George V Dock in East London, where its set to undergo a £1.8 million makeover. The venue will be run by events company Smart Group.
Set over three decks, the mahoosive boat has 2,625 square metres and can accommodate up to 1,500 people. That makes the ship equivalent to seven double-decker buses, and 15 metres longer than a Boeing 737 airliner. 
Oceandiva is likely to be mainly used by companies to host corporate events such as awards ceremonies, conferences, film premieres and charity dos. It will be able to be used while moored and sailing. 
However, some local residents are concerned about the new party venue, calling it an 'eyesore'. The council received a record 1,000 complaints from locals who are worried Oceandiva could disrupt their sleep and cause noise pollution. 
Kathleen Ehrlich, chair of Shad Thames Residents Association, said: 'This will be an eyesore of a vessel impacting on the world famous views along the Thames. It will bring a huge disruption and disturbance to riverside communities.'
Ralph Hardwick, of the River Residents Group, added: 'It looks like a floating prisoner of war camp. Is this what we want for the Thames?'
Caroline Pidgeon, leader of the Liberal Democrats at the Greater London Assembly, told The Times it 'could be the most controversial licensing application London has ever faced', adding: 'There's a basic right to be able to get a decent sleep.'
Chloe Jackson, managing director of Smart Group, said consulting with the community was a 'top priority'. 'We are excited to work together to create a project that benefits London and everyone in the community,' she added. 'Consultation with riverside communities, local groups and responsible authorities is critical to our approach. Our ambition is to create a project that delivers real benefits to the communities in which we operate and that we can all be proud of.' 
What would you like to see happen to the Oceandiva? We heard Printworks was looking for a new venue…
ICYMI: Here's how to win VIP tickets to Mighty Hoopla.
Plus: Primrose Hill will soon be surrounded by metal gates to stop 'antisocial behaviour'.