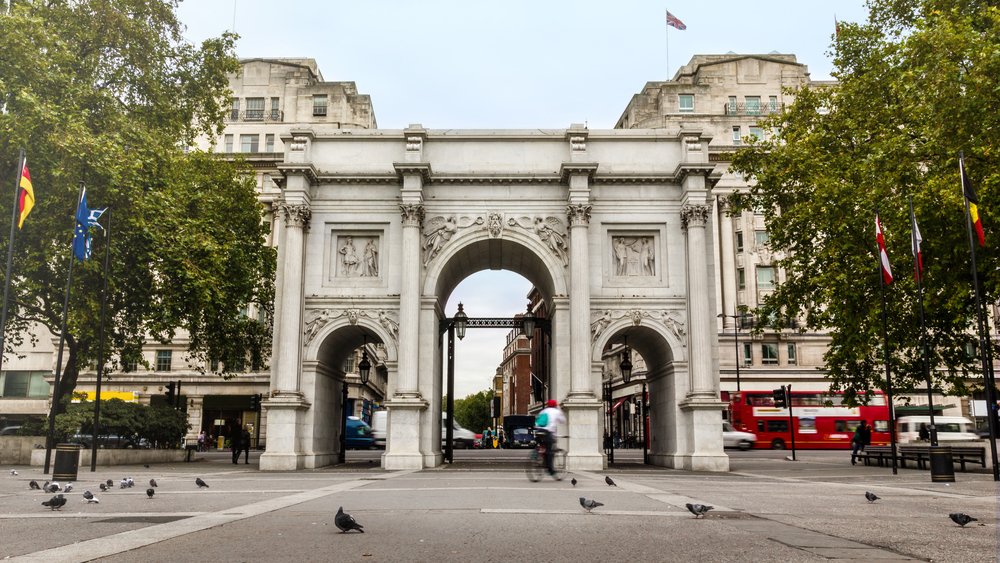 Pass by Marble Arch at any point over the next few months and it'll look very different indeed. In fact, you may not really be able to see it at all. The iconic West End monument will be covered in scaffolding as part of a major facelift.
The arch, which was finished in 1833 as the state entrance to Buckingham Palace, has stood in its current spot since 1851. The renovation won't attempt any major changes: it's likely to feature lots of typical conservation stuff like cleaning its metal gates and polishing up its marble façade.
In recent years, Marble Arch has received a heap of attention thanks to the ill-fated Marble Arch Mound. A remarkably expensive and questionably designed 'viewing platform', the Mound opened in July 2021 and closed in January 2022.
In any case, we're sure that the Arch's glow-up will be more impressive than the Mound. The renovations of Marble Arch are expected to last until sometime in 2024.
Time Out's brilliant new podcast, 'Love Thy Neighbourhood', is out now. Listen to the first episode with Bimini in Bankside. 
Stay in the loop: sign up for our free Time Out London newsletter for the best of the city, straight to your inbox.