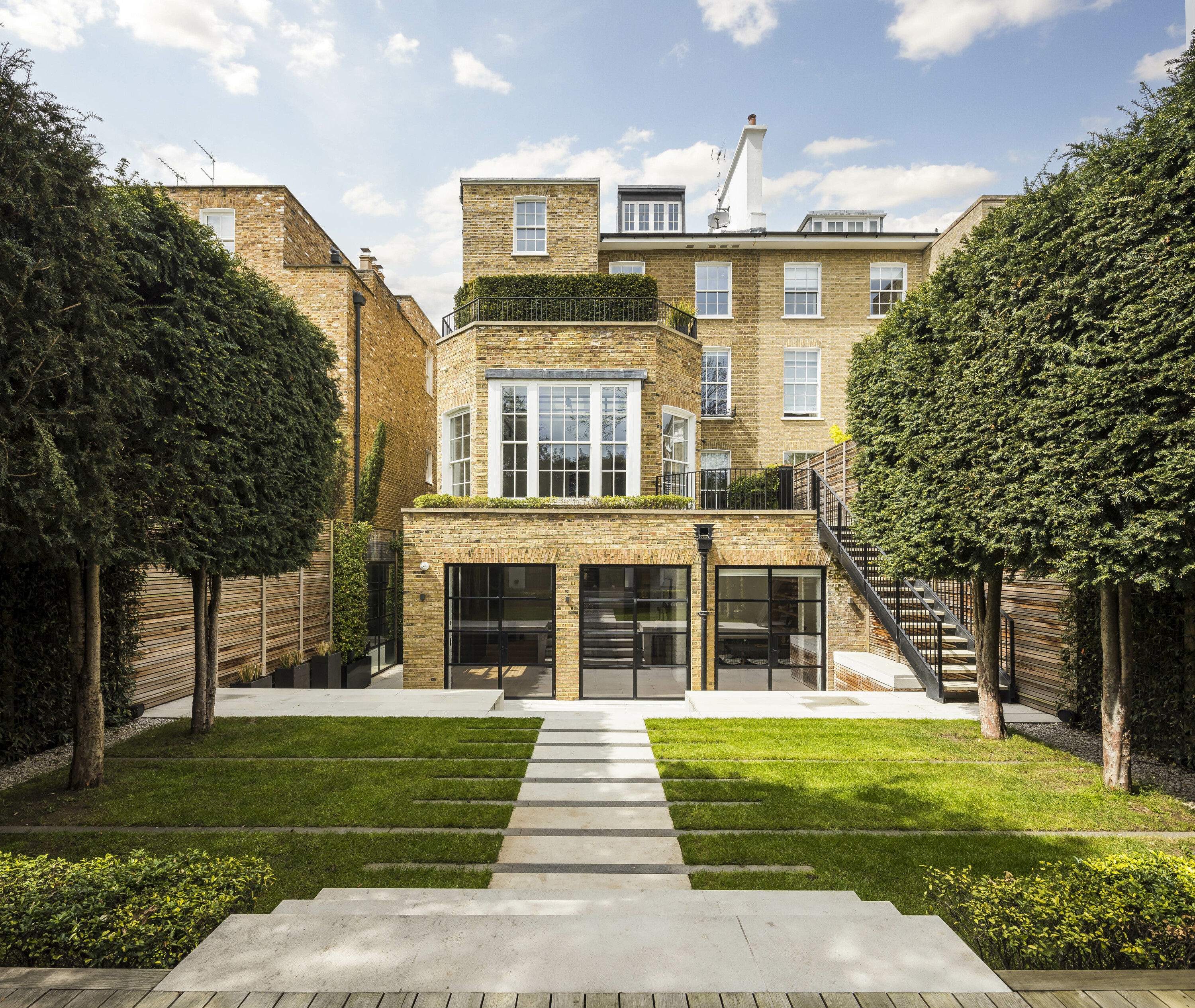 Here's one for the billionaires… all 171 of you in the UK. A mahoosive seven-and-a-half floor mansion is up for sale in Chelsea. 
Located on Tregunter Road in a renowned 'billionaires neighbourhood', according to the seller Beauchamp Estates this ostentatious abode will set you back a mere £32.5 million. For the rest of us hoi polloi, we'll just have to admire it from the pictures. 
The eight-bedroom, 11-bathroom mega-mansion also boasts a 'palatial' hall, formal dining room, reception room, study, a sauna, treatment rooms, wine room, private cinema, multiple patios and a 37-foot-long indoor pool. With two staff bedrooms too, it's giving Downton Abbey but much less, erm, old. Here are a few pics of the place. 
There's also a zen-inspired four-storey self-contained garden house, because no home is complete without one of those. 
With a mid-nineteenth-century Italianate style, the semi-detached house has a façade of London stock brick and white stucco, packed with several rows of sash windows. 
The mansion is found on a famously well-moneyed area that stretches from Old Brompton Road to Fulham Road in west London. It's been home to many A-Listers over the years, including Madonna, Douglas Fairbanks Jr, Jeffrey Archer and W.S. Gilbert. 
Gatwick Airport could be getting a second runway.
Peckham's disused railway arches are getting a £3 million glow-up.