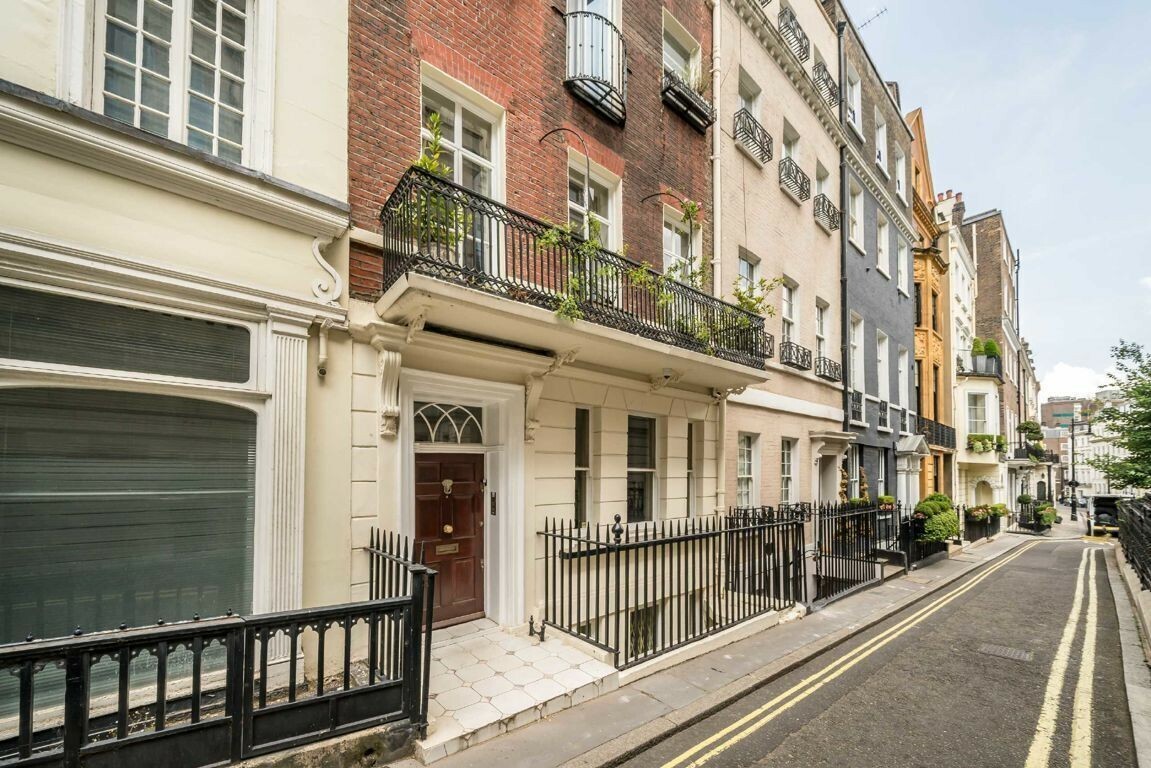 Everybody loves the Beatles. Unless you think they're overrated – in that case, you should probably just get off your high horse. Beatles fans will be excited to hear there's a chance to buy a house in London where John, Paul, George and Ringo actually used to hang out, as long as you've got £8.75 million.
A Mayfair townhouse formerly owned by the Beatles' manager Brian Epstein has hit the market. The five-bed Grade II-listed mansion on 27 Charles Street has a smaller adjoining mews house, which was where the band would go for a bit of respite from the paparazzi and their busy lives. 
The Fab Four were famously photographed together in a bath tub that was placed in the middle of the mews house's living room. And John Lennon is said to have graffitied on the tiles in the kitchen, which were later sold at an auction. 
Inside the massive Georgian mansion are five bedrooms, four reception rooms, two kitchens, a study, office, roof terrace, and patio. In its current state, the decor ranges from eclectic and palatial to chic and colourful. Here are a few more pics of the place. 
As well as being home to the erstwhile Beatles manager, the grand abode was later sold to the Tory politician Norman St-John Stevas, who was known for his flamboyant outfits, larger-than-life personality and for being sacked by Margaret Thatcher. Make of that what you will. 
Peter Wetherell, founder and executive chairman of Wetherell estate agents, said: 'This Charles Street townhouse and mews was the Mayfair base of two famous showmen, firstly Beatles manager Brian Epstein, who allowed the Fab Four used the mews as their bolthole, and later Norman St John-Stevas, one of British politics' most colourful characters.
'It is extremely rare to find a Grade II listed townhouse in the heart of Mayfair that has not only retained so many wonderful traditional Georgian features, but comes with its original mews house intact and several private outdoor spaces.'
You can find out more about the property on its official Wetherell listing here. 
Discover more properties, including renting and area guides, on our London property hub. 
These five London postcodes have the fastest-rising rents.
Listen to Time Out's brilliant new podcast 'Love Thy Neighbourhood': episode 11 with Ania Magliano in Haggerston is out now.
Stay in the loop: sign up for our free Time Out London newsletter for the best of the city, straight to your inbox.