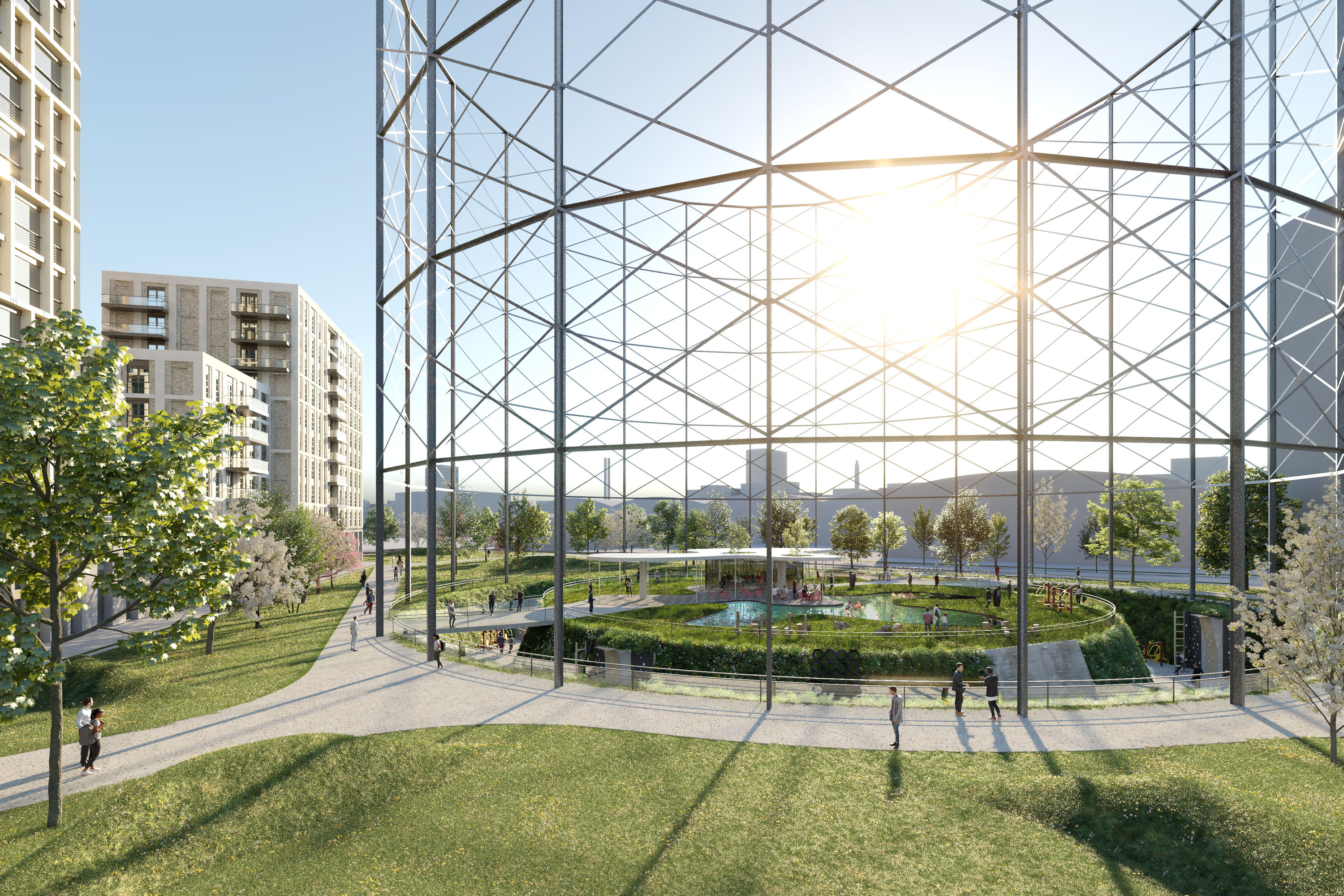 What do Londoners love? Outdoor swimming pools. Why? Because there's nothing better than smugly telling people cold water swimming is really good for you, actually. And we've got some good news for you freezing water fanatics, because south London might be getting a brand new lido.
Plans have been revealed for a massive development on a former gasholder site on the Old Kent Road. The complex could also include a fancy new park and up to 700 new homes, as well as the potential pool.
The gasholder on the site, Gasholder 13, is grade-II listed so its cool-looking metal structure will remain. The blueprint shows a swanky-looking circular park within the gasholder, with a children's play area and plenty of greenery.
This is the latest in a long series of proposals for development on the Old Kent Road. There are also 168 homes being built at the site of the old Aldi supermarket, and plans were approved for a new student block in the area. There's demolition taking place at Ruby Triangle and the Ledbury estate, making way for over 1,300 new homes across both locations.
The Old Kent Road is glowing up.
The best Lidos and outdoor swimming pools in London.
2023's first newborn at London Zoo is a healthy two-toed sloth.