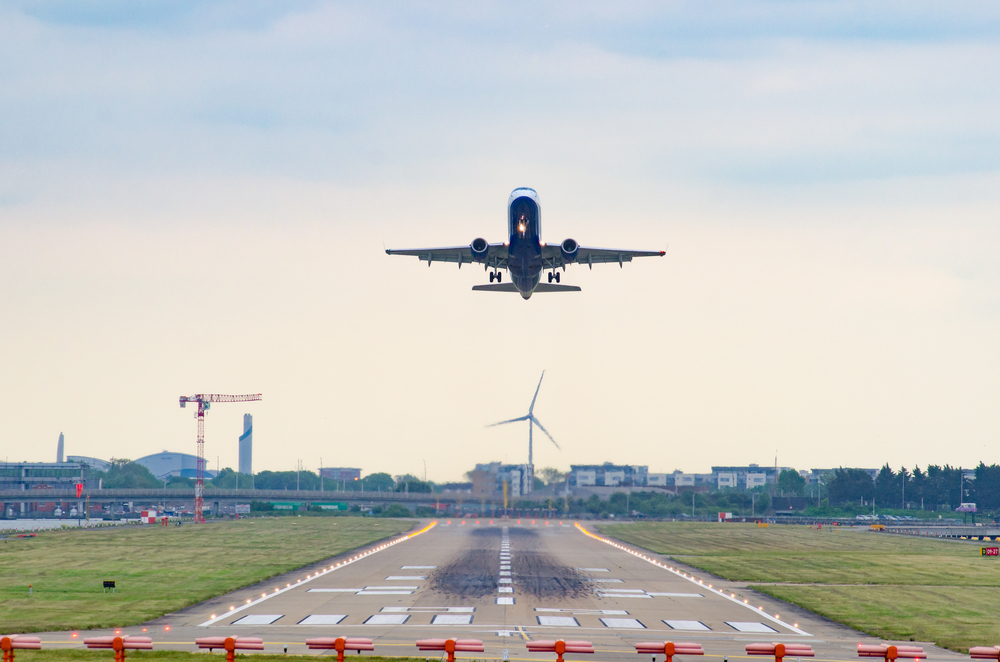 Pretty much any kind of plane travel is bad for the environment – but flying empty planes? Well, that just seems plain wasteful. And while all airlines fly empty seats now and then, some carriers – and airports – are much more guilty of it than others.   
According to research from Zack Polanski, a Green Party member of the London Assembly, one London airport is especially bad for flying partly-full planes. In the first half of 2023, apparently one in every four flights from London City Airport left more than half empty.
Polanski's research found that 16 flights every day left with far less than their maximum capacity on-board, with a total of 2,945 unfilled flights over the whole six-month period.
All of which isn't particularly impressive for London City, which is otherwise known as one of the capital's better air hubs. In fact, back in August City was named the best airport in the capital based on stuff like queuing times, quality of staff and customer experiences. It was also named the second-best airport in the entire UK.
Polanski's report comes as City plans to expand its services with more weekend flights. He said: 'The audacity of London City Airport to push for expansion when they are not even close to filling their current flights is mystifying. In the middle of a climate emergency, the last thing we should be doing is expanding half empty airports.
'This new data shows exactly how London City's business model welcomes – if not relies on – half empty flights as long as they run more frequently, with no regard for the carbon they spew into the atmosphere or the likelihood of economic failure.'
Keeping on top of London air travel with Time Out 
The capital's airports are always shifting and changing – and we at TO are on top of it all. Whether that's on a daily basis like with the strikes at Gatwick and Heathrow or with massive renovations like the one set for Stansted.
Did you see this first-look at northwest London's massive, brand-new rail hub?
Listen to Time Out's brilliant new podcast 'Love Thy Neighbourhood': episode 12 with Paul Feig in Mayfair is out now.
Stay in the loop: sign up for our free Time Out London newsletter for the best of the city, straight to your inbox.