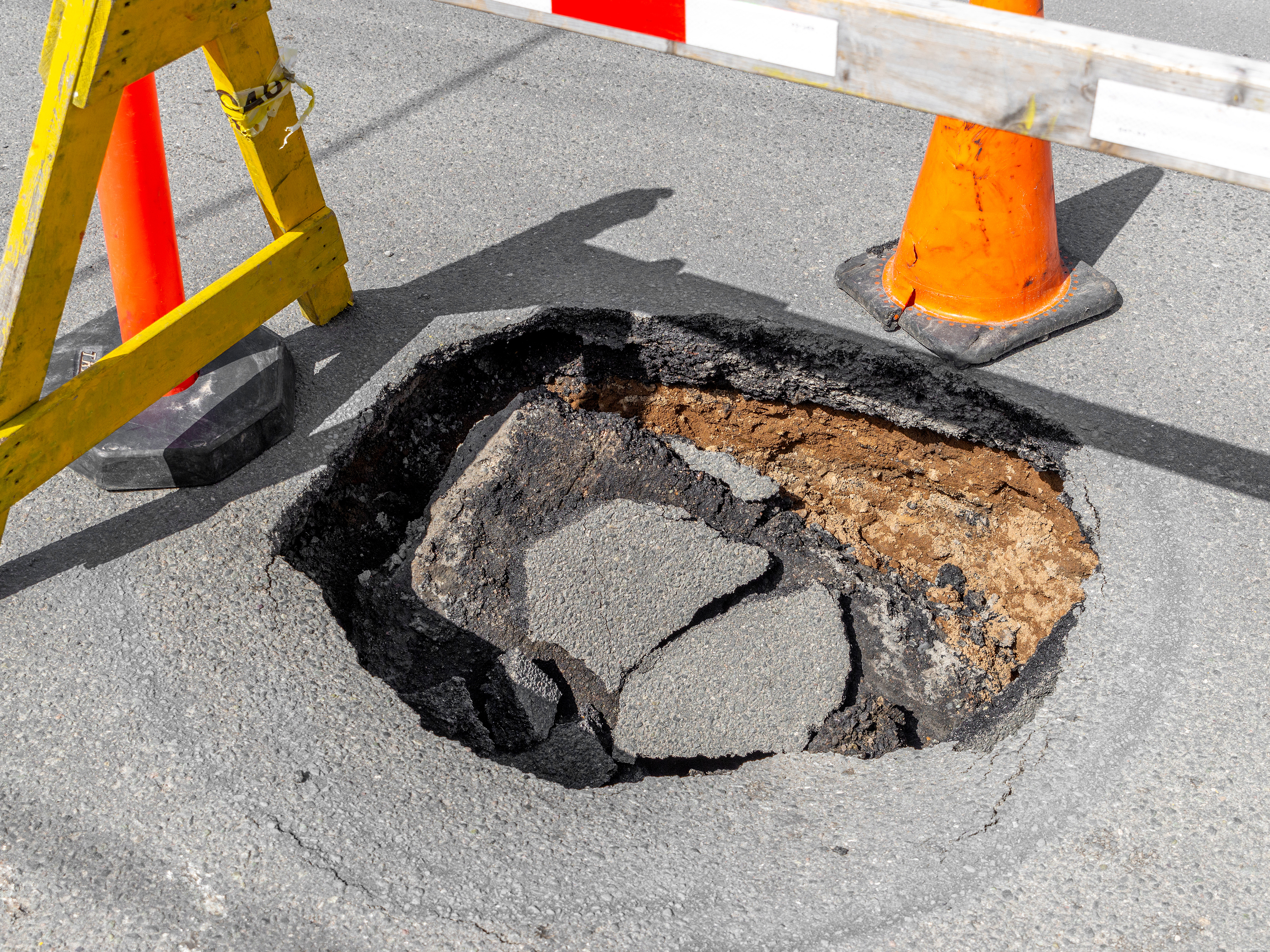 One London borough's residents may believe their neighbourhood is rapidly becoming more hole than road. According to a 2022 study conducted by the Bill Plant Driving School, the borough of Islington has more potholes in its roads than any other part of the UK. The survey discovered 3,804 potholes in 148 miles of road: a staggering 25.74 potholes per mile, 22 more than the national average.
The runner-up was the Metropolitan Borough of Kirklees in West Yorkshire, which boasted a still-impressive 19.74 potholes per mile in comparison.
You might think that anything that dissuades the pollution-shrouded capital's motorists from getting behind the wheel is a good thing, but for drivers – ULEZ-compliant or otherwise – potholes are a major hazard on London roads. They slow down the commute, and, aside from their bone-rattling qualities, they can damage vehicles and cause problems for cyclists, pedestrians and horses too. But what's at the root of Islington's pothole crisis? Well, rising costs are likely a factor: no one actually wants a hole in the road.
Potholes are a cause for concern across the country, resulting in a commitment in the recent spring budget from the government to allocate £200 million for highways maintenance specifically for potholes in the financial year 2023-2024. This is in addition to the existing highways maintenance funding settlement of £2.7 billion between 2022 and 2025. But the kicker is that the funding goes to local authorities outside of London and the eight largest English city regions.
Highway authorities in London don't receive funding from this as they receive separate funding through Transport for London. TfL doesn't separate its budget spend out specifically for potholes as this is covered by payments made to its contractors as part of the London Highways Alliance Contract. However, below are the total costs of all routine London highway maintenance and emergency call-out repairs in recent financial years, which includes other repairs besides potholes.
2017/18 = £9,729,115.36
2018/19 = £9,183,600.32
2019/20 = £9,271,151.95
So there are a lot of holes and not a huge amount of cash to go round to fix them. Bear in mind, though, that most local authorities provide the option to report a problem online, so if you do have a moon crater in your area, dob it in.
All rumours that Islington will be renamed 'Pottersville' are as yet unconfirmed.
We're giving away 100 tickets to the Sony World Photography Awards 2023.
TfL is spending £4 million on naming the different London Overground lines.