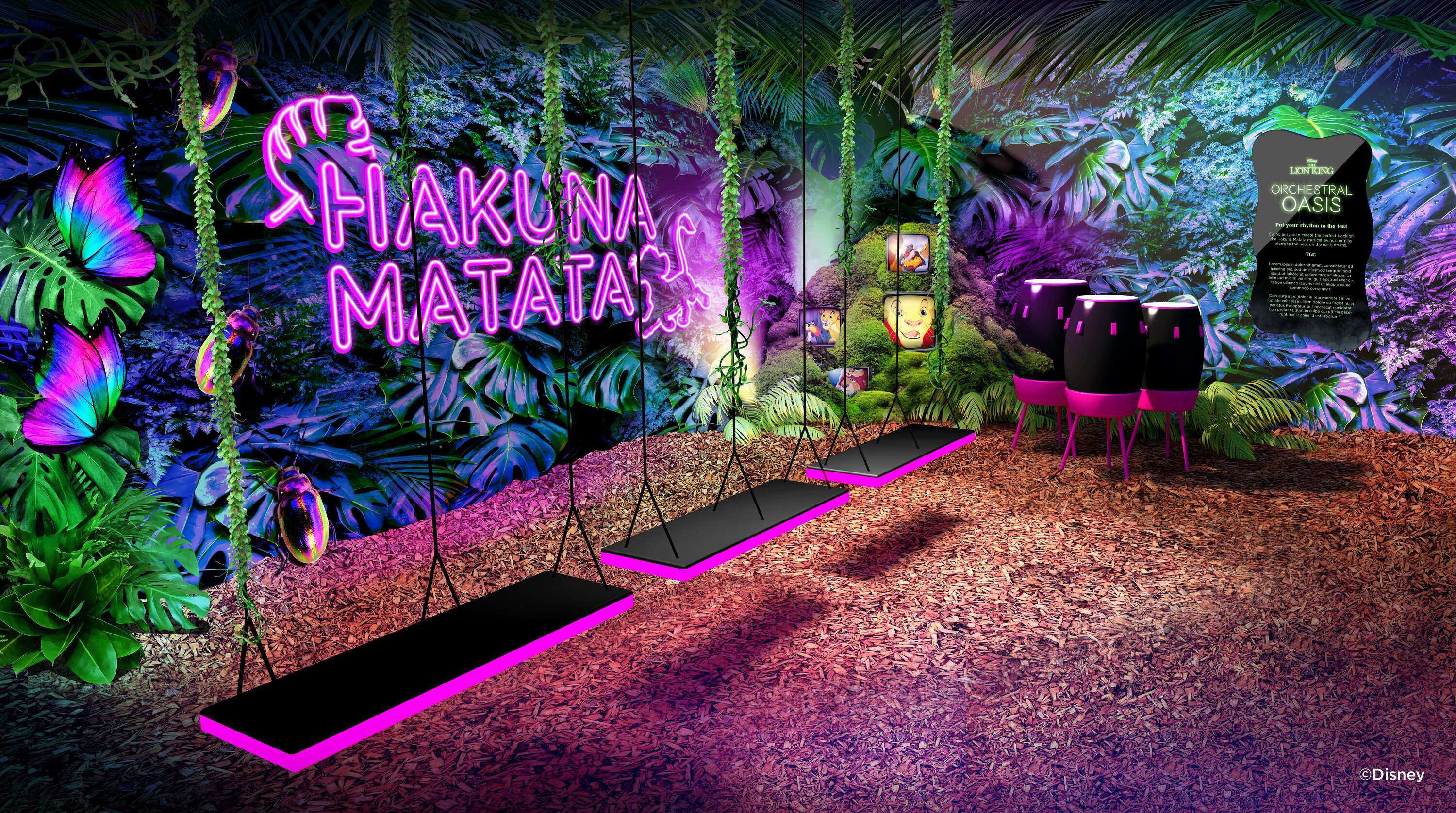 Take a trip through Disney history as the animation/theme park/kids' entertainment behemoth celebrates 100 years of mice, belles and snowmen with a major new exhibition. And not just any exhibition, but an immersive one, because it wouldn't be 2023 if you couldn't immerse yourself in something at some point. 'Wonder of Friendship: The Experience' will be a journey through the friendships of Disney's best-loved characters, taking place in the surprising environs of brutalist former office block 180 The Strand. 
Best known for trippy, high-production-value, ultra-cutting-edge video art exhibitions, this is 180 getting a little more family-friendly. The show will feature 1,000 square metres of installations all themed around 'Alice in Wonderland', Lilo & Stitch, 'The Lion King' and Mickey and Friends. Visitors will be able to trip down Alice's rabbit hole, smell the scents of Lilo & Stitch's Ohana Bay, and dance with Donald and Goofy. The whole thing is aimed at young adults and visitors will be able to use QR codes to bring characters to life in augmented reality.
Tickets are £17.50 and are on pre-sale to H&M members here, but the show is only on for just over a week before it travels to Germany and France, so availability will be very limited. And even though it's aimed at young adults, it's totally fine to be fully grown and still love Disney. We won't take the Mickey.
'Wonder of Friendship: The Experience' is at 180 The Strand. May 12-21. Tickets available here.
Want more immersiveness? Have a look here.
Want to know about the history of immersive art in London? This should help.