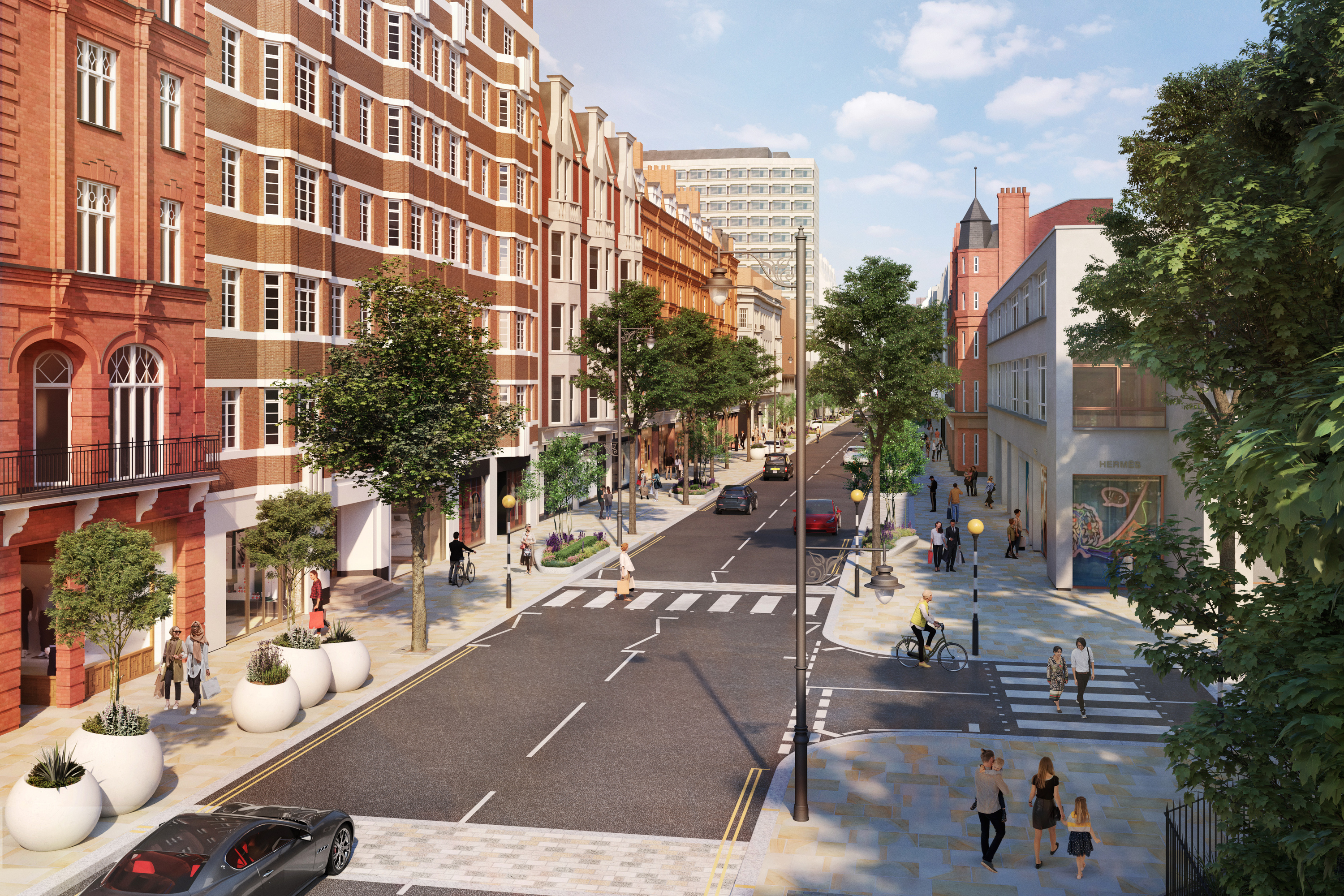 What's good in Chelsea? These days it's best for spotting the cast of 'Made in Chelsea', counting Range Rovers and the odd trip to the Saatchi gallery. It's also got a lot of designer shops, if that's your thing. Soon Sloane Rangers will have one more thing to be smug about, as Chelsea's fanciest shopping street is set to become even more luxurious thanks to a £46 million makeover.
The Sloane Street glow-up will involve a new green boulevard stretching up from Sloane Square to Knightsbridge. The pavements will be widened, more than 100 new trees will be planted and street lighting will be improved. 
Plans for the makeover were first revealed in 2019 but the project was delayed due to the Covid pandemic. It is funded by the Cadogan Estate, the 1st Earl Cadogan having been the first person to commission neighbourhood improvements in the area in the eighteenth century. Kensington & Chelsea Council will work in partnership with the estate to create an improved shopping experience and make the area more eco-friendly. 
All of this will be designed by London architects John McAslan Partners, who are also behind the recent King's Cross renovation. Planting is in the hands of Chelsea Flower Show stalwart Andy Surgeon, who is planning a regal colour palette of reds, blues, maroons and purples created by climate-resilient flowers.
Air quality is set to be improved by the project's ambitions for Sloane Street to have an ultra-low carbon impact. There will also be a très chic 'pocket forest' with beehives and ponds planted in Cadogan Place Gardens, created in collaboration with Louis Vuitton, of course. Designer stores on the street, including Christian Dior, Louis Vuitton, Bottega Veneta and Valentino are all expected to upsize within the next year.
Knackered by bling? Prada has opened a pop-up café in Harrods.
More ways to spend your money: there's an abandoned mansion for sale in Hampstead.