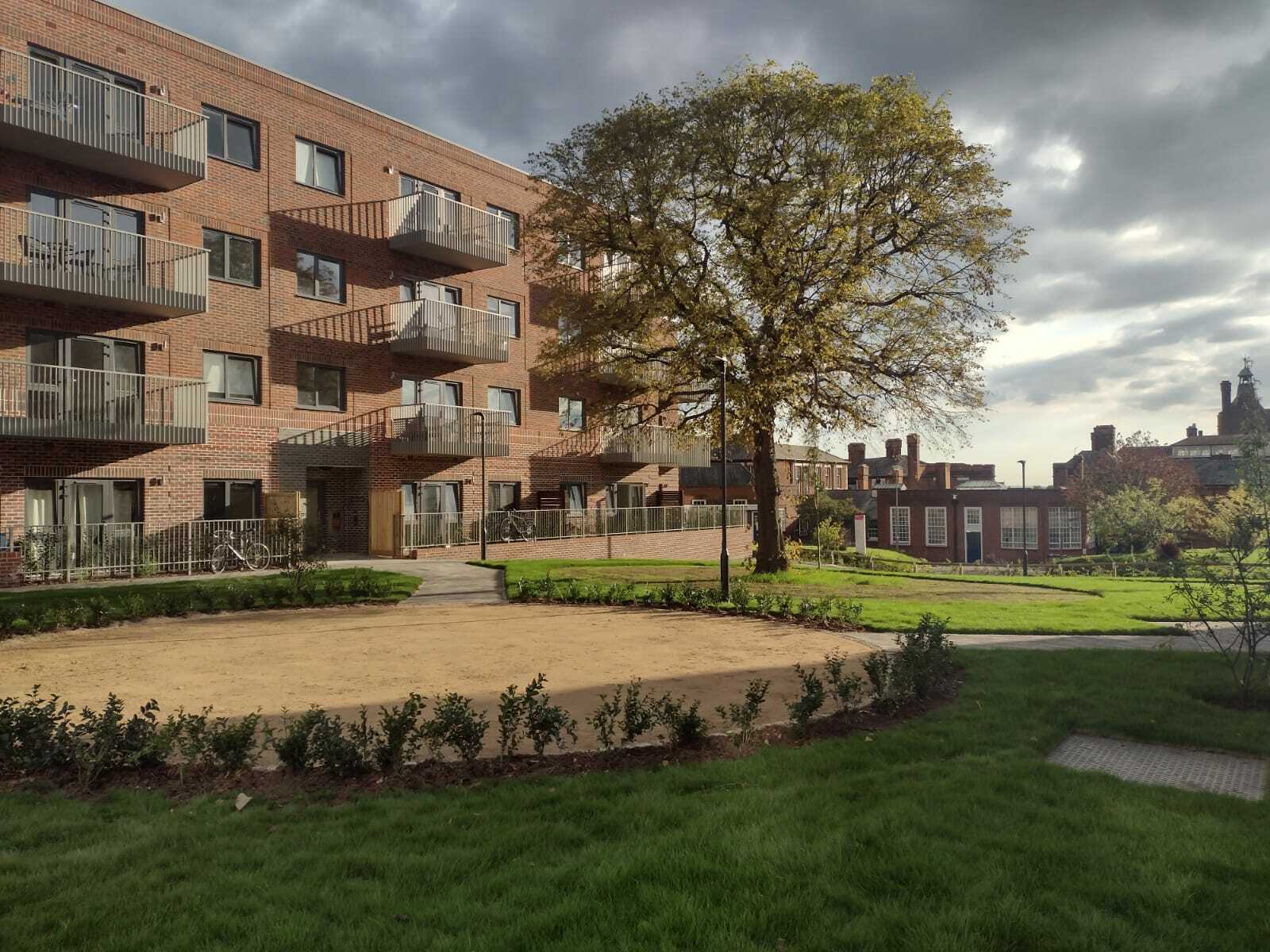 London is getting a new village, and it's named Springfield. No, it's not going to be full of yellow, googly-eyed cartoons – Springfield Village, in Tooting, is being called the 'biggest urban development' since the Olympic stadium was built for the 2012 games. The new settlement will officially open to the public on July 5, with hundreds of homes set to be built over the next three years. 
As well as an abundance of new homes (the plan is for 800 by 2026), Springfield will come with a 32-acre park, shops, cafés, a care home, and land for a school. The mahoosive park will have an amphitheatre, youth shelter, pavilion café and a sensory garden. The biggest part of the park will open this summer, with the remaining area scheduled to open to the public in autumn next year.
The development follows an enormous £150 million renovation of Springfield Hospital which has seen two new mental health facilities built, overseen by South West London and St George's Mental Health NHS Trust. The village is part of a project that designs to help people with mental illness not feel isolated from the community and to destigmatise mental hospitals. It's part of a scheme to transform mental health services in south west London. 
Mark Winstanley, chief executive of charity Rethink Mental Illness, said: 'People who need mental health inpatient treatment have traditionally been isolated from the local community in outdated hospitals which aren't designed to meet their needs. Springfield Village has been built with the input of people experiencing severe mental illness and has the potential to break the mould.
'It's also really encouraging to see plans to integrate the hospital into the local community, which will help efforts to break down stigma that still has a tangible impact on people's lives.'
The trust said the village is the 'largest urban development in London since the 2012 Olympics and has been designed in collaboration with staff, patients and local people over a number of years to break down barriers and open up the Springfield site for the benefit of the community'.
Want to go to Cross the Tracks? Win VIP tickets and a £50 bar tab!
When is the London tourist attraction strike?