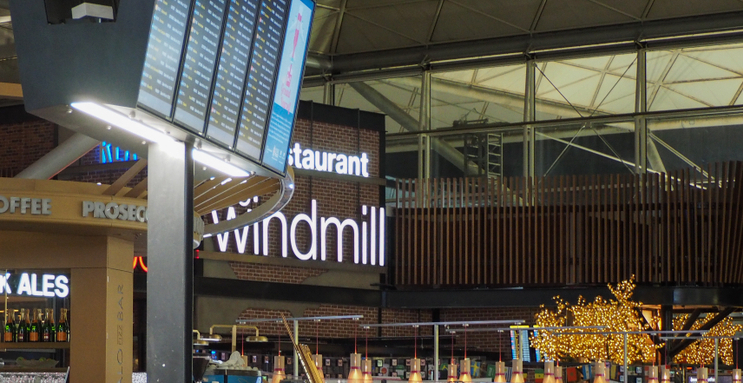 There's only one way to kick off a holiday, and that's with a pre-flight pint. Typically, there's plenty of pint options to choose from, but when you're a bit delirious from a 4am wake up and the slog of queuing at security, sometimes you end up at a pretty lacklustre spot. 
Thankfully, The Family Vacation Guide has done some research to find the best airport restaurants, and one in London is apparently up there with the best in the entire world. The study analysed reviews from platforms like Google and TripAdvisor to compile a list of the world's finest air hub restos. 
Stansted Airport's Wetherspoons, The Windmill, ranked remarkably well in the study. It came in at number eight, with a solid score of four out of five… and what's not to like? With panoramic views of the runway and adequate food options, you hardly need to go on holiday at all. 
Airport restaurants in the US did really well overall in The Family Vacation Guide's ranking, occupying six of the top ten spots, with One Flew South in Atlanta Airport ranking at number one. All Bar One in Birmingham Airport also made the cut, ranking at fifth best in the world. It sounds like The Windmill is rubbing shoulders with some pretty swanky establishments. 
So, if you want to begin your next holiday on the right foot, consider departing from Stansted! 
Did you see that luxury restaurant chain The Ivy has launched a loyalty scheme?
Listen to Time Out's brilliant new podcast 'Love Thy Neighbourhood': episode seven with Big Zuu in Oxford Circus is out now.
Stay in the loop: sign up for our free Time Out London newsletter for the best of the city, straight to your inbox.