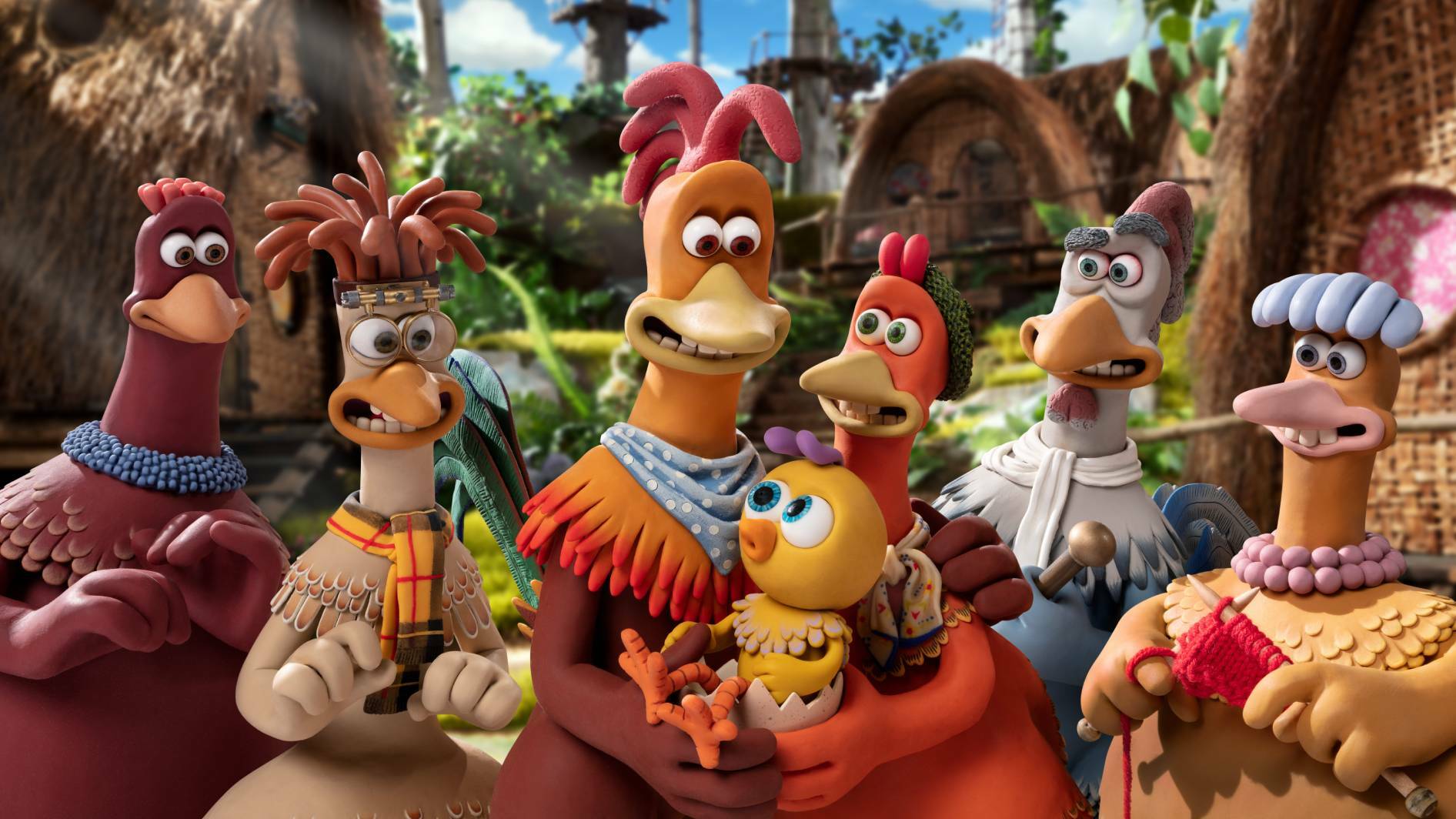 It isn't just about the films at the BFI London Film Festival. Starting on October 5, this year's programme has a tonne of films to watch, sure, but there's also a veritable feast of things to see and do over the fest's 12 days – and many of them won't cost you a penny.
This year's 'LFF For Free' programme has been announced and the programme of events, parties, screenings, live podcasts, Q&As, industry seminars and other assorted South Bank shindags is now available to book. 
'We can't wait to invite film fans across London to dive into these fantastic events that explore so many facets of moving image culture,' says festival director Kristy Matheson, 'and allow audiences to meet the makers and even make their own robot! Our LFF Free programme has events for all ages from family workshops, screenings, club nights and fascinating talks, so mark your calendars and make some time to pop by and celebrate LFF with us.'
Bear in mind that LFF For Free events are occasionally oversubscribed so it's always best to rock up a little early to avoid disappointment. 
Here's the line-up in full:  
LFF Expanded
The festival is offering free access to some of its XR work at Bargehouse at Oxo Tower Wharf, in the OXO Tower itself and on your mobile. Head here for the lowdown.

Little White Lies 100 Exhibition
Film magazine Little White Lies is celebrating 100 issues with a special exhibition at the OXO Tower and hosting a talk on creating the mag's special 100th issue at 8pm on October 4. 
Short Films Short Film Competition
Watch the LFF's short film competition entries at BFI Southbank and on BFI Player.                                                                                                      
'Loki' preview screening
The first two episodes of season 2 are being screened at the fest, with an introduction by director Dan DeLeeuw and exec-producer Kevin R Wright. 
'Lights, Camera, Action!' talks
The roster of lunchtime talks by industry professionals includes 'Saltburn' choreographer Polly Bennett (12.30pm, Thursday October 5), casting director Shaheen Baig (12.30pm, Friday October 6), and 'Hoard' intimacy coordinator Louise Kempton (12.30pm, Tuesday October 10).
DJ nights
BFI Southbank is hosting a series of free DJ nights, including a session inspired by the original It Girl, Anita Pallenberg (9pm, Friday October 6), DJ Cano's Dominican set (Saturday October 7) and Club Kali's DJ Ritu spinning everything from Bhangra to Motown on Friday October 13 at 9pm. 
Pitchblack Playback
Listen to a classic album and some iconic film music, courtesy of the Pitchblack Playback crew. Paul Simon 'Graceland' gets a play at 12.30pm on Saturday October 7 to complement an LFF screening of doc 'Restless Dreams: The Music of Paul Simon', while you can listen to an album of Ryuichi Sakamoto's music curated by his 'The Revenant' collaborator Alejandro Iñárritu on Sunday, October 15 at 10.30am.
Free talks

There's a fest-wide series of free talks, including the British Blacklist and We Are Parable's conversation with Adura Onashile, Jeymes Samuel and Savannah Leaf, the directors of festival films 'Girl', 'The Book of Clarence' and 'Earth Mama' (3.30pm, Saturday October 7). The founders of Female Film Club will be 'Demystifying the Film Industry' at 1pm on Sunday, October 8, and the Girls on Film podcast is hosting a panel discussion on the recent progress of women in film (3.30pm, Sunday October 8). There's a special panel discussion on new documentary 'Scala!!!' and the legendary King's Cross cinema itself (1.30pm, Sunday October 15).
Make Your Own Robot Friend 'Chicken Run: Dawn of the Nugget' model-making workshop
Build your own robot inspired by animation 'Robot Dreams' at a special workshop (10.30am, Sunday October 8) and get some help from Aardman to create a claymation model for 'Chicken Run: Dawn of the Nugget' (Saturday October 14).
The Film Quiz    
BFI Southbank is hosting a big film quiz at 7pm on Wednesday, October 11.
Young Programmer events
A workshop discussing taste in film and 'important' cinema at the BFI Southbank's Blue Room (2.30pm, Saturday October 14) and food in diasporic cinema (1.30pm, Sunday October 15). 
Head to the official festival site for more information and to book tickets. 
12 unmissable movies to see at the London Film Festival.