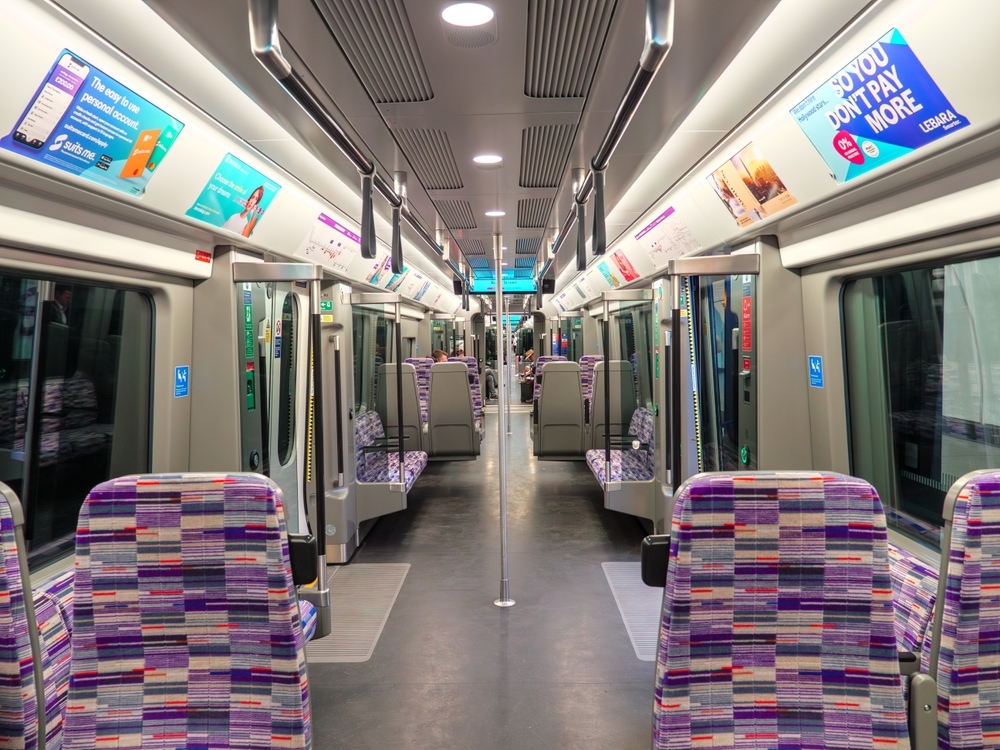 The Elizabeth line is about to get even better. On top of its air conditioning, futuristic platforms and super smooth rides, now each train is to be fitted with USB ports for phone chargers, so you'll never run out of juice again. 
Charging ports are being rolled out across Elizabeth line trains now, with the plugs being found in the spaces between facing seats. The process is ongoing, with all the trains expected to have the ports by 2025. 
Why haven't they always had charging ports? Well, when the trains were built all the way back in 2014 having places to charge phones was still a relative novelty on public transport. Now, in 2023, it's seen as an essential part of a train carriage. 
TfL is now retrofitting trains with USB-A sockets, which is the standard currently approved for use on railways, but they could be upgraded to USB-C if the railway standards are updated in the future.
A TfL spokesperson said: 'We have started installing USB charging ports onto Elizabeth line trains to improve customers' journeys and enable our customers to charge their mobile devices while making a journey. Each train will have a total of 92 USB charging ports spread throughout the train for customer use.
'It is likely that all 70 Elizabeth line trains will have the ports installed by 2025.'
Did you see that Tinder is offering Londoners the chance to cover up their regretted tattoos for free?
Plus: everything you need to know about the London train and tube strikes in September and October.
Listen to Time Out's brilliant new podcast 'Love Thy Neighbourhood': episode eight with Hans Ulrich Obrist in South Kensington is out now.
Stay in the loop: sign up for our free Time Out London newsletter for the best of the city, straight to your inbox.