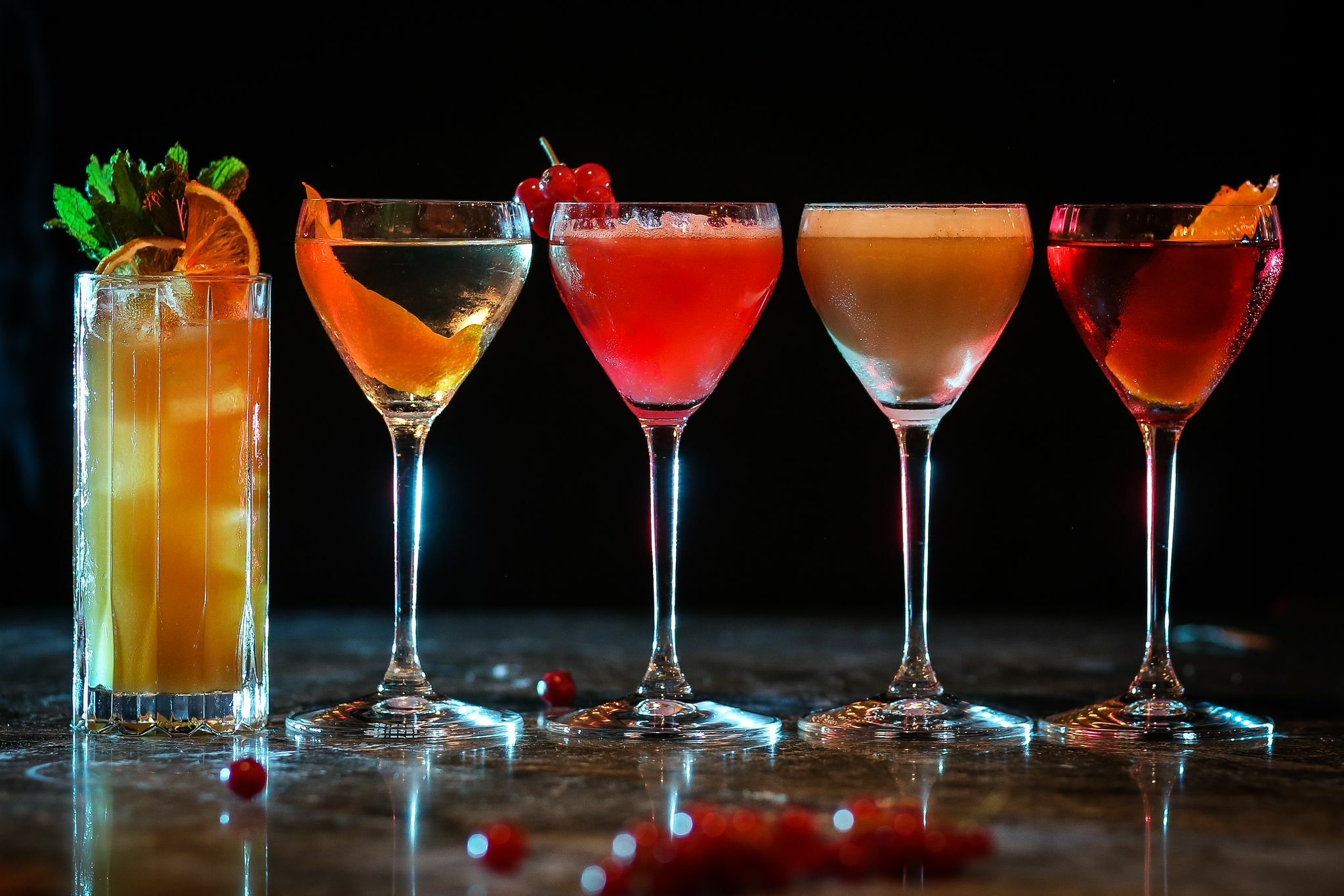 Like NFTs and Orlando Bloom, sherry has long been tipped by those in the know to be due its big moment of glory, but somehow the giddy heights of ultimate popularity never came. No matter how successfully the fortified wine has shaken off its reputation as the sickly sweet drink your Gran would drag out every Christmas, unlike port or tequila, sherry has never fully experienced its moment in the sun.
But, passing over the Spanish delicacy is a big fat miss on the part of any discerning oenophile. 'Sherry is actually the driest wine in the world because of the way it's made,' says Sandra, bar manager at Spanish importer and restaurant group Brindisa. 'There are lots of completely different styles that are dry, fresh, salty and refreshing.'
The Jerez-made wine also has a far more storied heritage than you might think. 'Sherry is a super classic ingredient in traditional mixology,' says Sandra. 'If you go to that golden era of mixology in the 18th and early 19th centuries you get a lot of sherry and old recipe books feature a lot of it too.' A drink called the 'Sherry Cobbler' became hugely popular in the 1840s coinciding with the invention of the drinking straw, while another sherry cocktail, the 'Artist's Special', was invented in Paris in the 1930s, becoming a favourite with Picasso and other artists living in the city at the time. 
This week – November 6 to 12 – marks National Sherry Week and in celebration of its glitzy history we've rounded up the very best sherry cocktails to knock back in the city. From creamy White Russian-style concoctions to gut-friendly-sounding blends featuring micro-organisms, these are the best sherry-infused mixtures out there right now. 
1. 'Adonis' at Brindisa restaurants
For National Sherry Week, Brindisa is serving up six exclusive sherry cocktails across its restaurants, all harking back to old-school cocktail traditions. The 'Adonis' is a low-ABV drink featuring a deceptively simple blend of ​​Manzoni sherry, vermouth and orange bitters that gives a lip-smackingly complex finish.
Quirky east London hideaway Callooh Callay, sploshes a dose of Pedro Ximenez Sherry into its Alakazam cocktail, which, with coffee bean infused Santiago 11, Mezcal, Demerara sugar and chocolate bitters, is a sweet and smokey brew. 
3. 'Rapoport' at Lyaness 

Mr Lyan's Thames-side Lyaness bar has a world-renowned reputation for its wildly inventive menus, and its Rapoport cocktail is no different. It's described by the bar as rich and boozy 'exploration of the conditions of the Red Forest around the Chernobyl disaster' and as well as VORS sherry and Thompson Bros Gin, it also includes 'tree caramel' and 'a tonne of micro-organisms'. 
The menu at this trad gents club-style bar gives you drinks suggestions based on your mood. Feeling melancholic? Sip on the 'Persian Mist', a twist on the White Russian featuring creamy Turkish delight flavours including East India Cream Sherry. 
5. 'Taverna & Tonic' at Swift Soho, Shoreditch and Borough
Swift has a stellar reputation and its Taverna & Tonic is one of the best drinks on the menu. A sweet, but sultry blend of vermouth, amaro, sherry and fig with a light fizz tonic, it's incredibly moriesh. Don't say we didn't warn you. 
6. 'Fortunato' at Mr Fogg's Gin Club 
A feast for the eyes as well as the palette, the Fortunato at the Victorian-inspired Mr Fogg's Gin Club comes to your table swirling in white fog and served in a pipe-shaped glass. Behind the ostentatious trappings you'll find a zinger of a blend featuring Lustau Los Arcos amontillado sherry, Aperol, coconut water and mandarin bitters. 
Want more? Check out our round-up of the best cocktail bars in London. 
Plus, eight London restaurants have just been added to the Michelin guide. 
Stay in the loop: sign up for our free Time Out London newsletter for the best of the city, straight to your inbox.