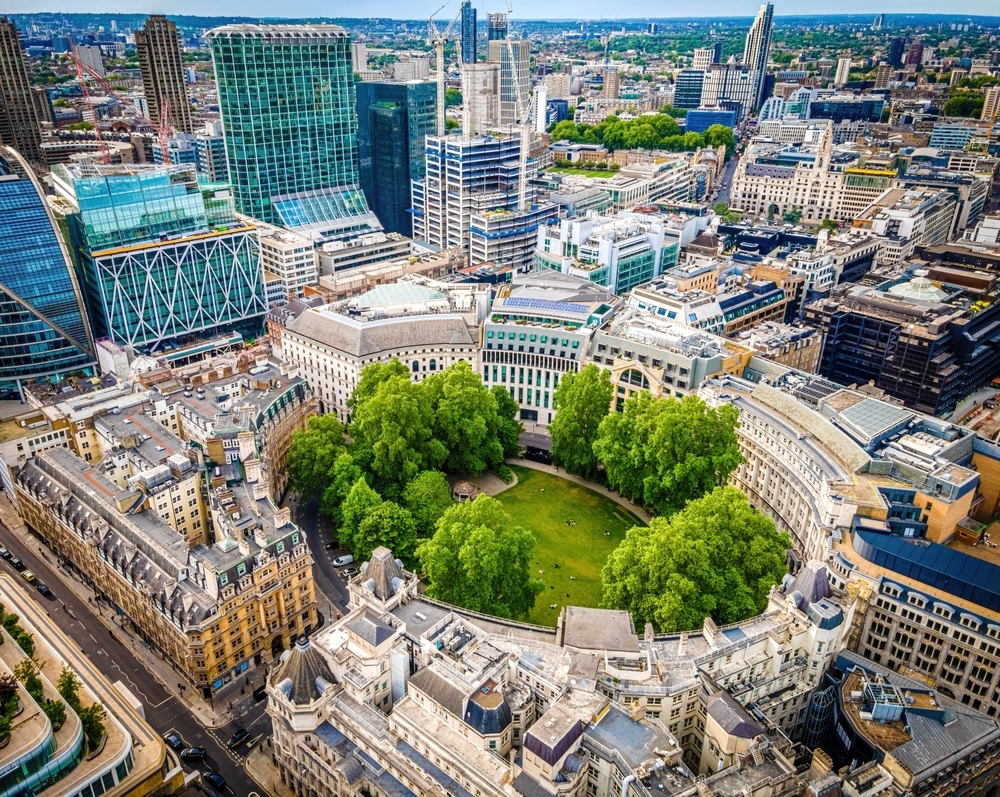 Work or live in the City? It might be central London, but it's still got a decent share of parks and tranquil spaces away from all those busy finance workers. However Finsbury Circus Gardens, the City's biggest park, will close for a whole year from Monday November 20. Get your greens in before it's too late!
The leafy oval will be shutting its gates to get some much needed TLC. It'll be getting the full works, with renovations including planting an 'urban forest', laying down a new oval-shaped footpath and a dedicated space for food trucks and coffee carts. The redevelopment is proposed by Hackney-based Architecture00 Studio Weave (00SW) with ReardonSmith Landscape. 
Finsbury Circus Gardens have been closed on and off over the past 13 years, as most of it was taken over as a construction site by the Crossrail project in March 2010 and didn't reopen until August 2020. 
One of the oldest greens in the city, Finsbury Circus Gardens has been offering Londoners a spot for peace and quiet since 1606 when it was laid out as London's first public park. The Grade II-listed garden is also home to a Grade II-listed drinking fountain which dates back to 1902. The fountain will be moved to a new location. 
London's greenery with Time Out
This city's leafy parks are among its finest charms: and we at Time Out have a green guide for every occasion. On top of covering news like the best park in the UK being in London and a leafy, brand-new park opening in south London, check out our essential ranking of the best green spaces in the city.
Look out: these are the most dangerous junctions in London for cyclists.
Stay in the loop: sign up for our free Time Out London newsletter for the best of the city, straight to your inbox.