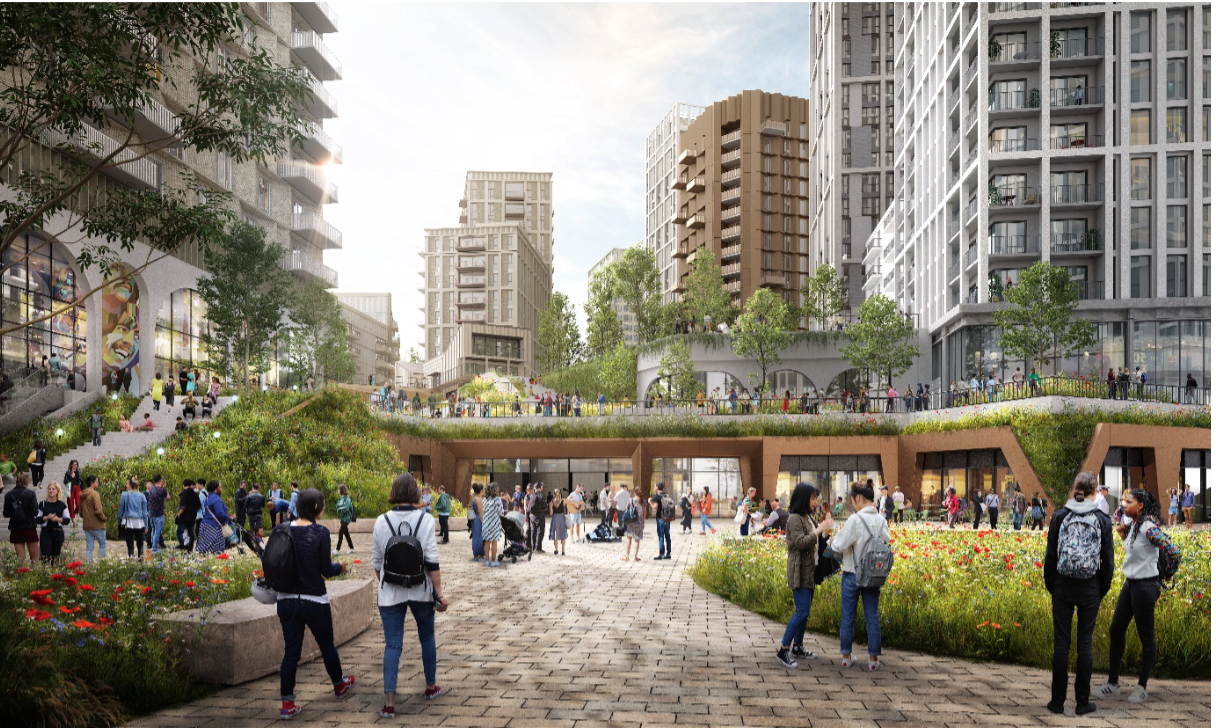 Makeovers are happening all over London these days. There's the renovation of Finsbury Circus Park, an enormous development in Ladbroke Grove and fresh skyscrapers due to be shooting up all over the City. Next, Lewisham could be getting a facelift. Plans have been revealed for the south London neighbourhood to get a getting a spanking new town centre, as well as public art and more homes. 
In plans proposed by LandsecU I (the regeneration arm of Landsec which owns Lewisham Shopping Centre) SE13 could get a meadow the size of a football pitch, a new high street and thousands of new homes. The high street promises to be filled with local businesses and operators, cafés and restaurants, all while being totally pedestrianised with ample bike lanes. The 1,700 homes also promise to cater to a whole range of living situations, with properties for students, house sharers and frontline service workers among the affordable housing options. 
The masterplan will be unveiled last weekend in a new exhibition space at No.25 Lewisham Shopping Centre, which will be open to the public from now until Christmas every Wednesday from 3pm-6pm. 
Jon Watson, development director for LandsecU I, said: 'We understand the responsibility that comes with reshaping a significant part of Lewisham town centre. That's why we're working with the community to ensure that everything we do here is well supported, authentic and feels like it belongs in Lewisham.
'The local community made it clear to us that they didn't want only a shopping centre or only a park, they wanted both. So, we've done this in the only way possible – by creating a beautiful park on top of a shopping centre.'
Did you see that London's ExCel is getting a major makeover?
Plus: Oxford Street is getting another massive new Uniqlo.
Stay in the loop: sign up for our free Time Out London newsletter for the best of the city, straight to your inbox.