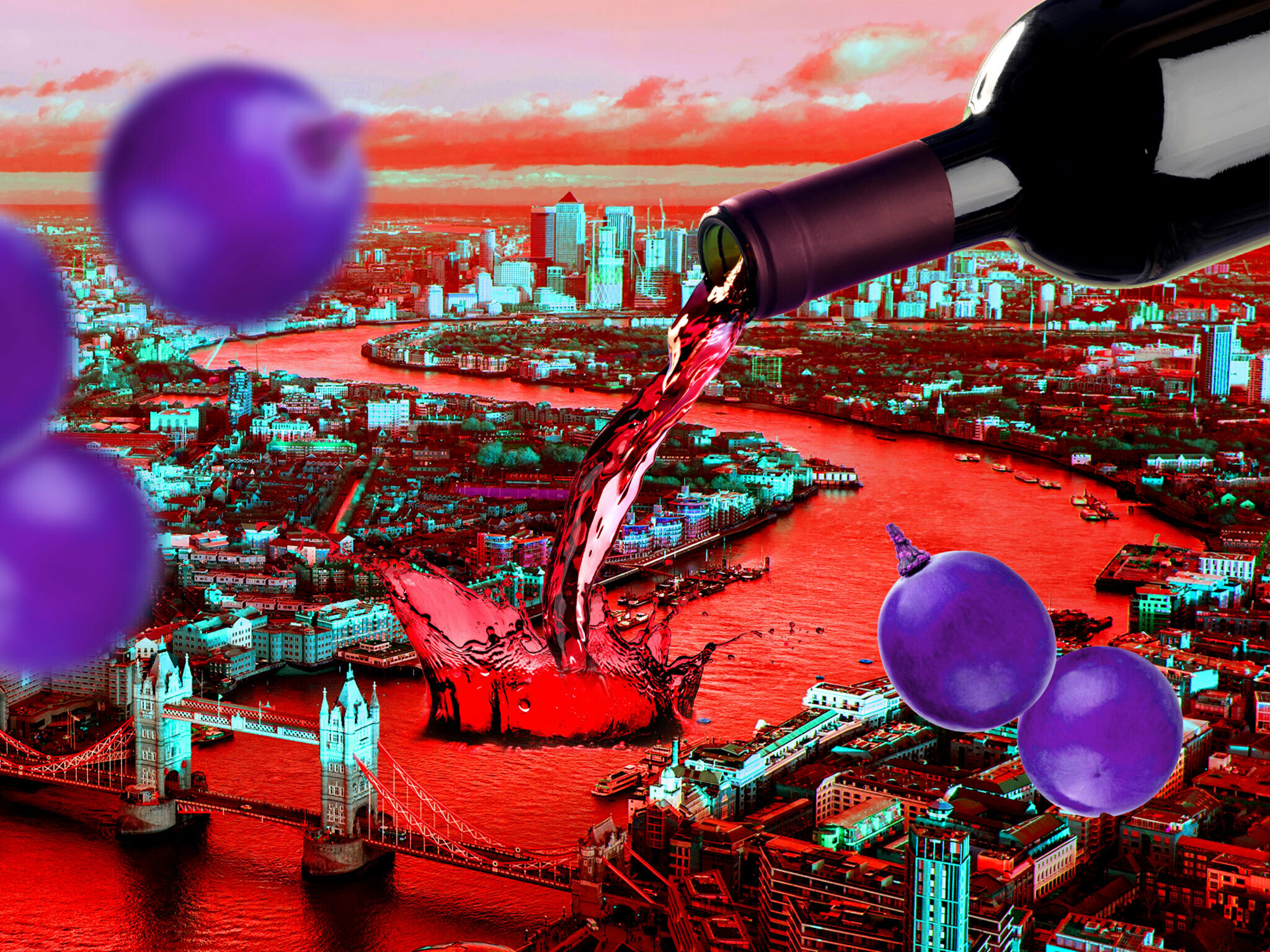 Fancy yourself a bit of an oenophile? Then you'll probably already know that this coming Thursday is a pretty big day in the wine world. That's because the third Thursday of November is Beaujolais Nouveau Day, i.e. the first day on which this year's bottles of the good stuff are allowed to be sold. A gamay grape wine from the Beaujolais district of Burgundy, Beaujolais Nouveau is one of the few varieties of plonk that's sold during the same year in which it's produced. The juicy red has gained a bit of a following in London in recent years, with many of the capital's favourite wine bars throwing special events to celebrate the cult cuvée. Here are some we especially like the look of. 
Gordon's Beaujolais Breakfast
If Beaujolais Nouveau Day is the equivalent of Christmas in your world, then Gordon's should be the first place you head to on the Big Day. London's oldest wine bar is playing every oenophile's St Nick, letting you sip on glasses of the good stuff bright and early from 8am on, so you can sample this year's crop before everyone else. They'll be serving up Full English brekkies to soak up all the booze, and nice strong coffees for anyone needing to sober up quickly. All the same, we'd probably still advise going into the office on this particular Thursday.
Gordon's Wine Bar. Thu Nov 16. Free entry.
Top Cuvée Beaujolais Nouveau Masterclass
If there's a burgeoning trend on the British wine scene, you can bet that London's most 'banter' wine merchants will be heavily involved, so it's no surprise that Top Cuvée is putting on two big Beaujolais parties this week. The original Blackstock Road wine bar is hosting a special dinner to mark the occasion, but we like the sound of this masterclass taking place at its Bethnal Green wine cave. Guests will get to sample five different Beaujolais pours, before being sent on their merry way with a bottle to enjoy at home, and they'll also be serving up decadent signature hotdogs too.
Cave Cuvée. Thu Nov 16. £60.
The Croûte Off The Feast of Beaujolais

What's the most French way to celebrate Beaujolais Nouveau Day? Gorging yourself on pâte en croûte, of course. An elite roster of chefs from the likes of Sessions Art Club, Manteca, Crispin and Cafe Cecilia will be battling it out to see who can make the tastiest pastry-wrapped slice of meat at this annual event hosted by Gallic brasserie Maison Francois. A starry line-up of judges will be on hand to crown the victor, with spectators getting to sample a slice of the winning pie, washed down with generous pours of Beaujolais. Still hungry? There's a big ol' four-course meal afterwards, with a Beaujolais-filled wine list.
Maison Francois. Thu Nov 16. From £30 (booking necessary).
Rotters' Fête du Beaujolais

Nobel Rot is to the London wine scene what Yo-Yo Mar is to the cello. Essentially, if you want to sip on top-quality wine, this is the place to do it. Some of the best Beaujolais vignerons in the biz will be joining them for their Rotters' Fête. Stop by the bar at the O.G. branch on Lambs' Conduit Street branch to sip on the best and latest gamay grape cuvées, or make an occasion out of it by booking yourself a spot at the four-course dinner, where Brawn's Ed Wilson and Merlin Labron-Johnson from Michelin-starred farm-to-table restaurant Osip will be making magic in the kitchen.
Noble Rot Lamb's Conduit Street. Thu Nov 16. Tasting free, dinner £125 (booking necessary).
These are the best wine bars in London.

Soho's infamous Colony Room Club is making a big comeback.

Stay in the loop: sign up for our free Time Out London newsletter for the best of the city, straight to your inbox.