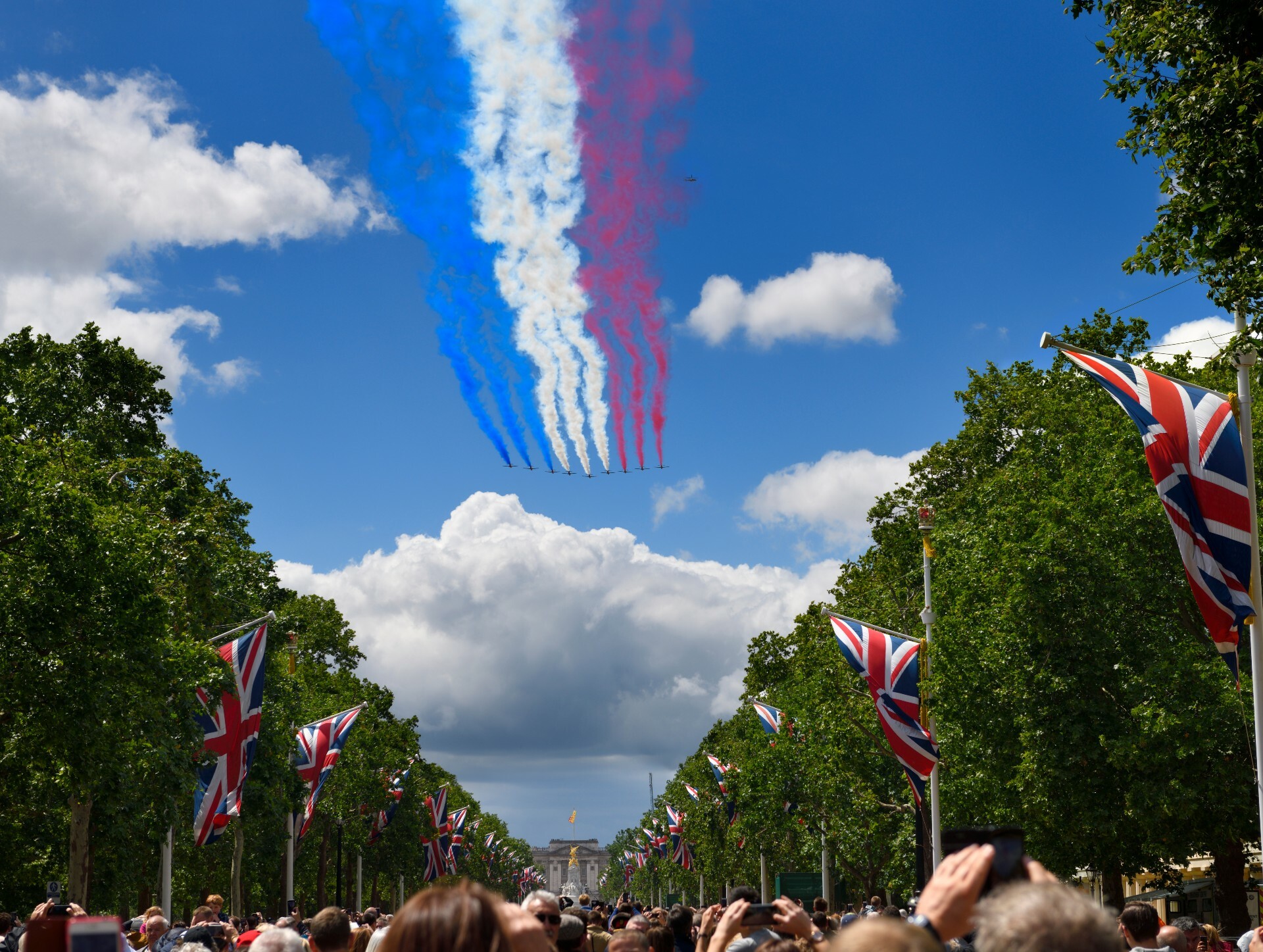 In the most British turn of events possible, Charles's Coronation plans could be scuppered by bad weather. The flypast of the Red Arrows on Saturday May 6 might be called off because of rain and cloud. 
Sixty aircrafts are due to take off and perform their colourful air show over Buckingham Palace at 2.30pm on the day of the Coronation, but the Royal Air Force (RAF) and Ministry of Defence (MoD) are in talks with Buckingham Palace over the chances of the spectacle going ahead, the Telegraph reported. Wet weather and grey clouds lingering as low as 200m above ground could disrupt the flight. 
We might not know until as soon as an hour or two before the takeoff whether the flight will go ahead. 
If it happens, the procession will involve the Red Arrows, 16 helicopters and the historic Spitfires from the RAF Battle of Britain Memorial Flight. The pilots are due to fly over parts of Norfolk, Suffolk and Essex on the way to London, but the exact times and locations haven't been disclosed because of security reasons. 
This isn't the first time a flypast has had to be canned because of Old Blighty's rainy weather. The second flypast of the Platty Joobs weekend last year and the event for the 2012 Diamond Jubilee were both called off because of rain. 
The best coronation events in London
Where to watch the Corrie Naish in London, including big screens