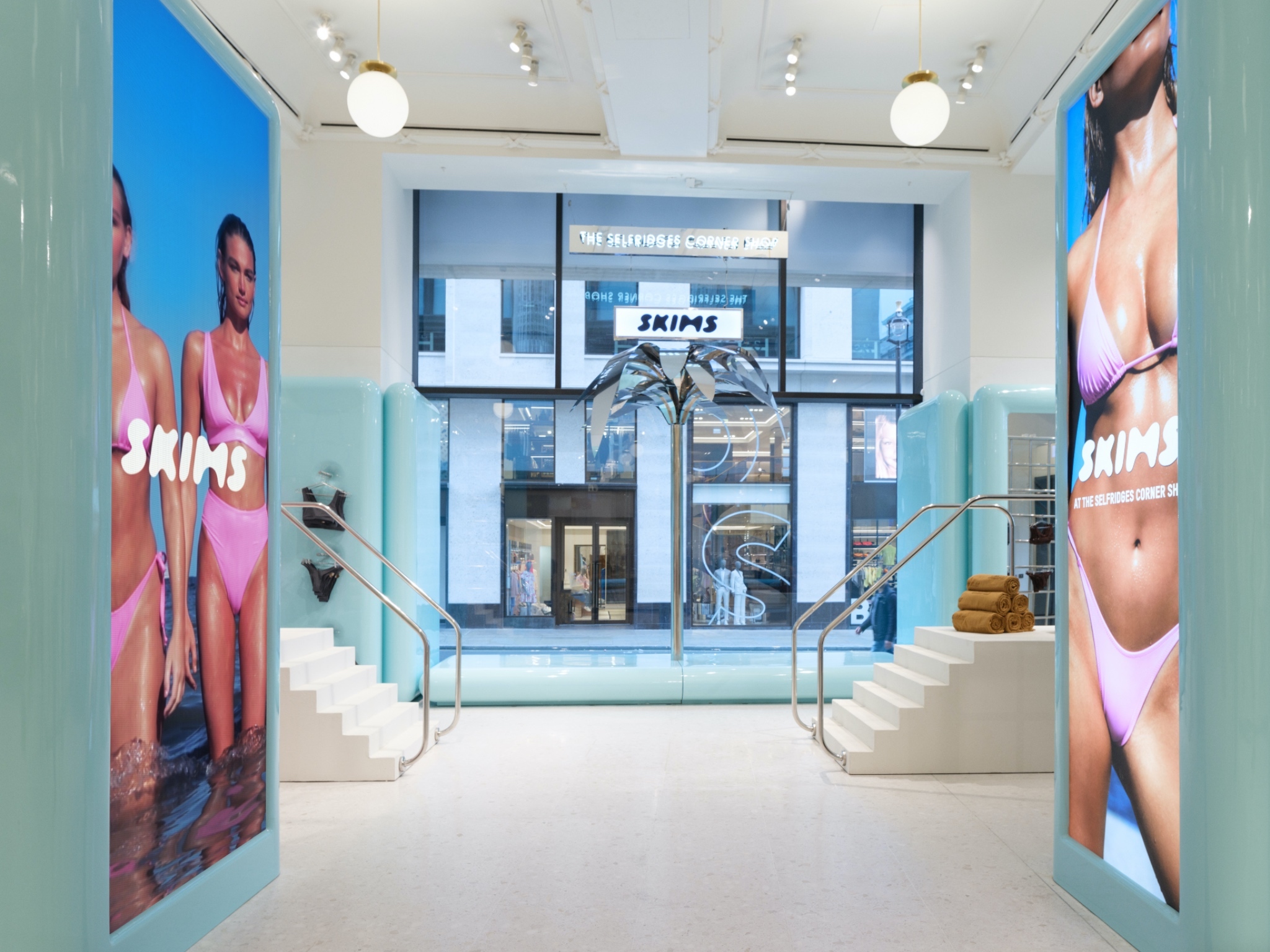 Kim Kardashian's shapewear brand has arrived in the capital. Today, June 12, marks the day that Londoners were first given access to Skims. Does this interest you? Act fast. The Californian company will only be popping up for less than a month. July 8 is when it closes its doors.
Skims mainly sells loungewear and underwear, but, as of June 8, it's ventured into the swimwear business. The Selfridges Corner Shop will be selling all of it. The pop-up will be open seven days a week, from 10am to 10pm on weekdays, 10am to 9:30pm on Saturdays and 11:30am to 6pm on Sundays. 
The shop will be done up with LA-themed decor including palm trees and surfboards. You know, all that stuff we don't have in London but wish we did in Britain. The pop-up will also be offering 'sweet treats', whatever they are. So if you find yourself drifting down Oxford Street wishing for a dose of West Coast vibeyness, maybe give Kim K's brand a look.
All the news on Harry Styles' 'Love On Tour' in London
The new V&A exhibition is all about Coco Chanel and tickets are now on sale