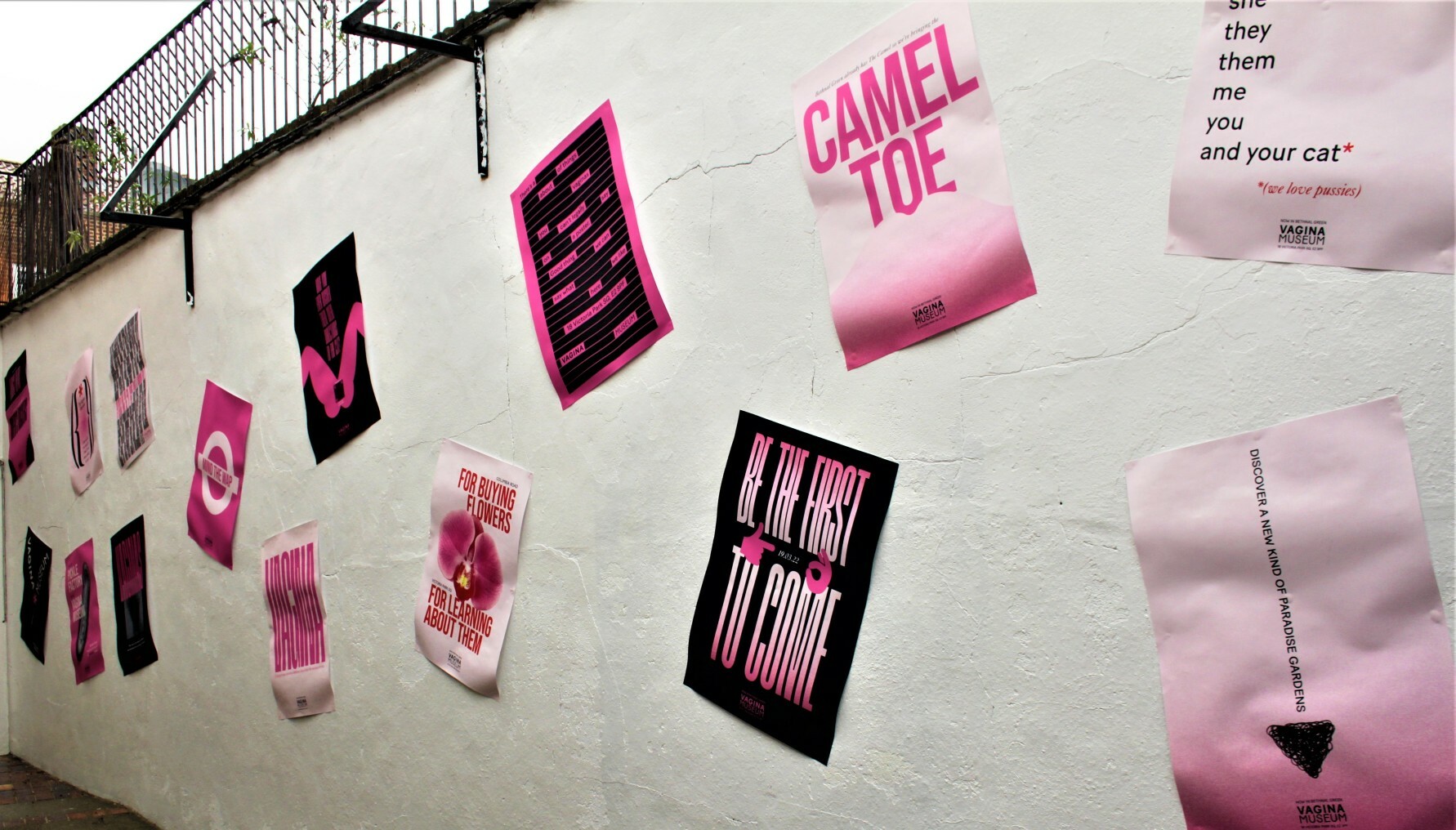 There are a lot of myths about vaginas and vulvas out there. But one London museum – the world's first – has been there to dispel misinformation and spread the word about fannies since it opened in 2019. From labia length to orgasms, The Vagina Museum has bared it all over the years. That's why we're thrilled to say it is finally reopening in a permanent home.
After closing down in February 2023, the museum celebrating muffs and all things gynaecological announced its reopening on Instagram last week. The gynae gallery was turfed out of its two former homes in Camden and then in Bethnal Green. It will now open in its first permanent home, under two railway arches in Bethnal Green, with an exhibition about endometriosis on November 4. 
'WE ARE REOPENING ON 4th NOVEMBER 2023!', the museum wrote in a gleeful Insta post. 'Our new premises is on Poyser Street, Bethnal Green. We'll be opening with the exhibition 'Endometriosis: Into the Unknown', a voyage of discovery which combines myth-busting, lived experience, and the cutting edge of science as we explore this common, life-changing condition. Admission will be free for all.'
It added: 'We wouldn't be opening if it wasn't for you, our wonderful community of people who believe in the Vagina Museum. Earlier this year, we posted a plea for support. It was nearly beef curtains for us. You rallied together, and collectively we raised £90,000 to enable us to move into our new home. We're absolutely chuffed to invite you inside.'
Read more about the Vagina Museum on Time Out 
Ever since its inception by YouTuber Florence Schechter in 2017, we've reported widely on the progress of the Vagina Museum. After it opened in Camden in 2019, we've been following the muff museum's progress as a trailblazing gallery dedicated to vaginas, vulvas and all things gynaecological.
Its hunt for a permanent home has been quite a saga – the museum moved all around London and became homeless twice. We covered the big art auction it had to raise money during the pandemic, but were sad to report it lost its Camden Market spot in 2021. Then crisis struck the museum again in 2023 when it had to leave its second home and launch a mega crowdfunding campaign just to stay alive. 
So we're over the mooncup to say that it has raised the funds and finally found a venue that it hopefully won't be forced to leave any time soon. Long live the Vagina Museum!
Listen to Time Out's brilliant new podcast 'Love Thy Neighbourhood': episode nine with Fern Brady in Catford is out now.
Stay in the loop: sign up for our free Time Out London newsletter for the best of the city, straight to your inbox.