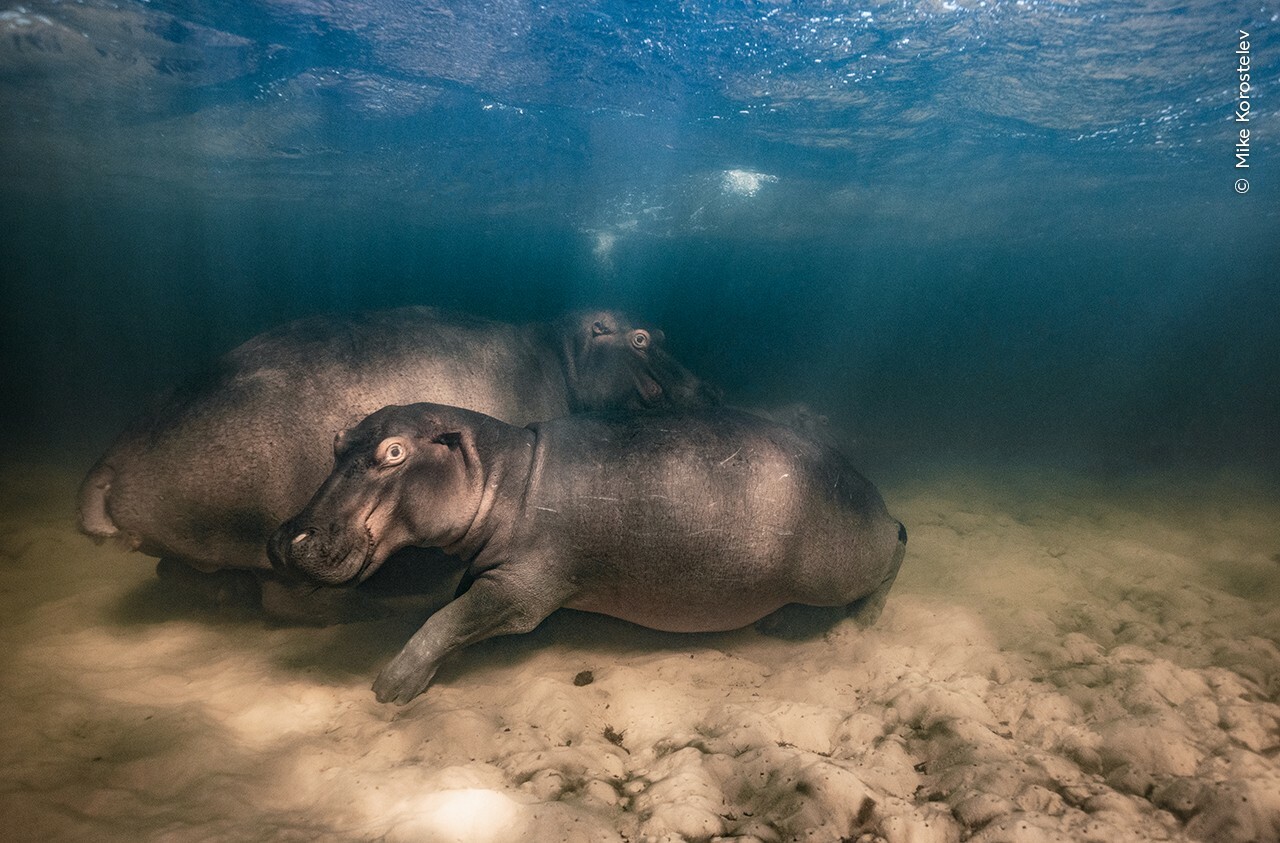 Majestic, serene, horrifying, cute, fascinating… wildlife, with all its breadth and diversity, can be anything and everything. And it's exactly that trait which is best captured by the annual Wildlife Photographer of the Year competition which, having unveiled a shortlist back in August, has now revealed its winners.
Developed and produced by the Natural History Museum, the WPYs show off the best of wildlife photography around the world. And it isn't just a comp: the WPYs are also displayed right here in London at an exhibition at the Natural History Museum. That exhibition opens this Friday (October 13) and you can find out more about it on the official website here.
Anyway, back to the photog! The above shot, which shows a hippo and her offspring, was taken by Mike Korostelev in South Africa and triumphed in the 'underwater' category. But it's far from the only spectacular winner of this year's WPYs: here's a selection of our favourites from the rest of the crop.
You can find out more about each image on the WPY 2023 website here.
Get your photography fix with Time Out
We cover all kinds of photography in London, from brand-new exhibitions by Daido Moriyama and Hiroshi Sugimoto to our regularly-updated round-up of the best photography exhibitions in the capital.  
We're no stranger to the Wildlife Photographer of the Year awards, either, having covered the competition for several years.
Listen to Time Out's brilliant new podcast 'Love Thy Neighbourhood': episode ten with Derren Brown in Hoxton is out now.
Stay in the loop: sign up for our free Time Out London newsletter for the best of the city, straight to your inbox.