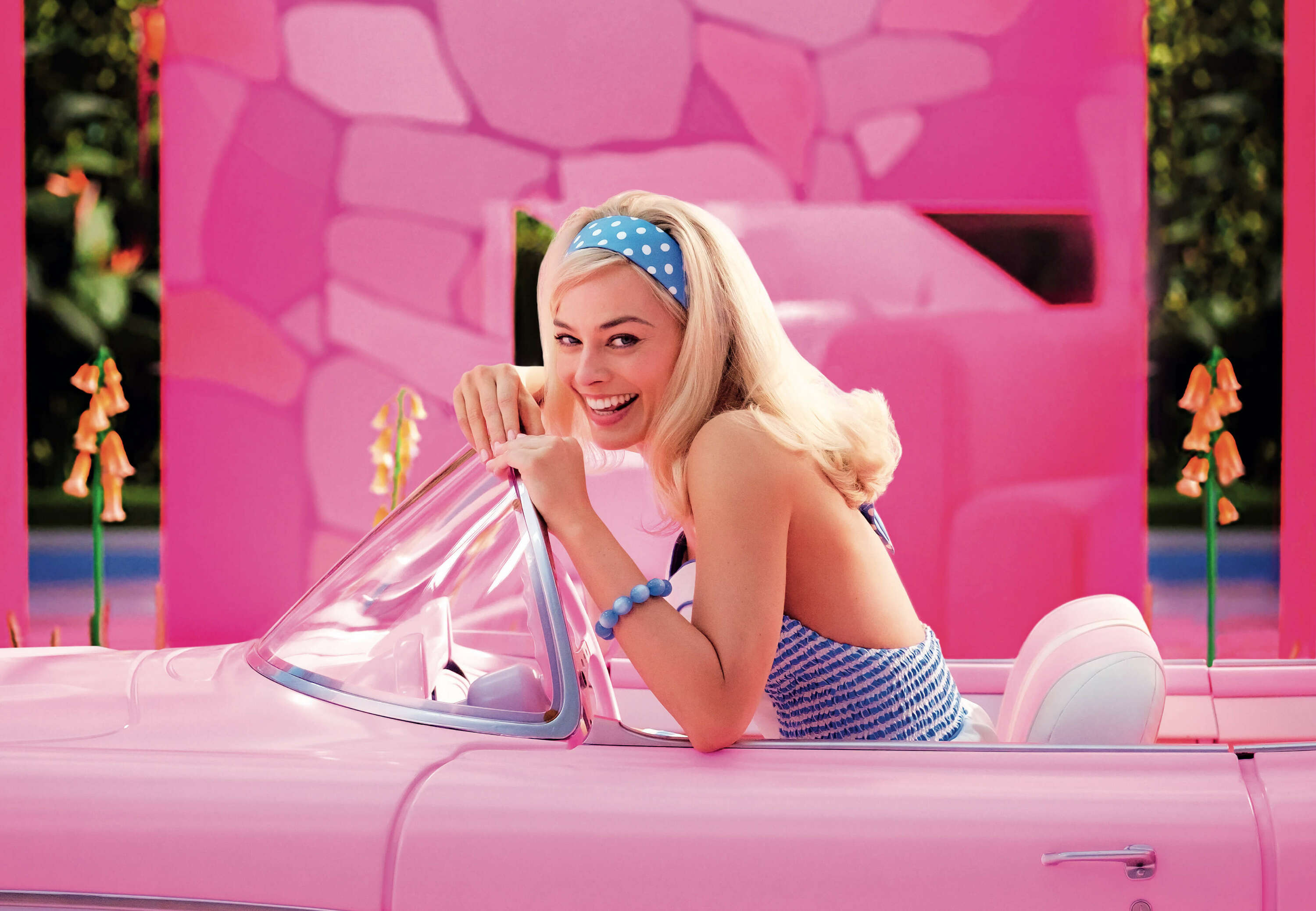 In just over two weeks, two massive movies land at the same time, crying out for a DIY double bill that people are calling 'Barbenheimer'. Greta Gerwig's much-anticipated fantasy-comedy 'Barbie' and Christopher Nolan's historical thriller 'Oppenheimer' land at exactly the same time. The only question is: which one to see first?
If the answer is 'Barbie', Vue cinemas might be the place to head. The multiplex chain has an unusual tie-in deal: just bring a real-life Ken with you to watch 'Barbie' and you'll get a free popcorn or a limited edition Barbie Tango Ice Blast. It's ​​candyfloss flavoured – just like the real Ken would demand. 
This deal only applies on opening weekend – July 21 to 23 – and you'll need ID proving that your name begins with 'Ken', including but not limited to Kenneth, Kendrick, Kendall and Kenji.  
And if you're looking for a more flamboyant 'Barbie' experience, Picturehouse is hosting special dress-up screenings on its opening weekend. Think pink and/or fluffy and you'll be among friends.
To prep people for clashing shades of Barbenheimer, Picturehouse is double-billing Gerwig and Nolan's previous films. From July 7, you can catch 'Lady Bird' and 'Interstellar' and a week later it's 'Little Women' and 'Dunkirk'. Bonnets and blitzkrieg, what could be better? 
An official 'Barbie' dreamhouse has been unveiled – and it's on Airbnb.