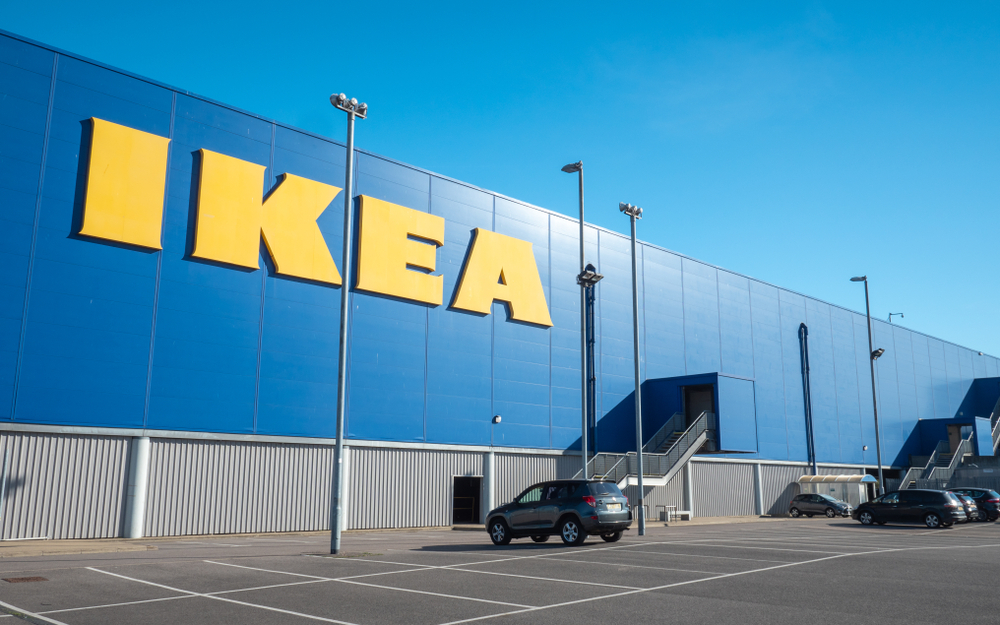 Development in London never stops. While we always like to see new homes (when they're affordable, obvs) it's sad to see the institutions that make London so great shut down to make way for flats and offices.
Now there are plans to develop the old Ikea site in Tottenham, which is officially called Pymmes Waterside site. The area has been controlled by Enfield Council since 2018, and was part of its ambitious 'Meridian Water' regeneration scheme. But now the council seems likely to let architecture firm Sheppard Robson have its way with the area, with plans to build 2,830 homes alongside 30,035 square metres of office, retail, educational and community space across ten new buildings, which would range in height from five to 30 storeys.
Controversially, the proposals also involve demolishing the former Ikea store, which is currently housing Drumsheds, a new superclub run by the people behind Printworks. Printworks was closed down earlier this year to make way for office block developments. 
Pymmes Waterside's original plans laid out in 2013 were to keep the Ikea store open, but now Sheppard Robson wants to turn the area into flats. 
However, there is still some hope for the future of Drumsheds: Sheppard Robson's plans haven't yet been approved and are due to go to consultation later this year ahead of a planning application.
Let's hope we don't lose another London club to housing developers. 
Drumsheds has revealed its massive opening line-up. 
Listen to Time Out's brilliant new podcast 'Love Thy Neighbourhood': episode seven with Big Zuu in Oxford Circus is out now.
Stay in the loop: sign up for our free Time Out London newsletter for the best of the city, straight to your inbox.