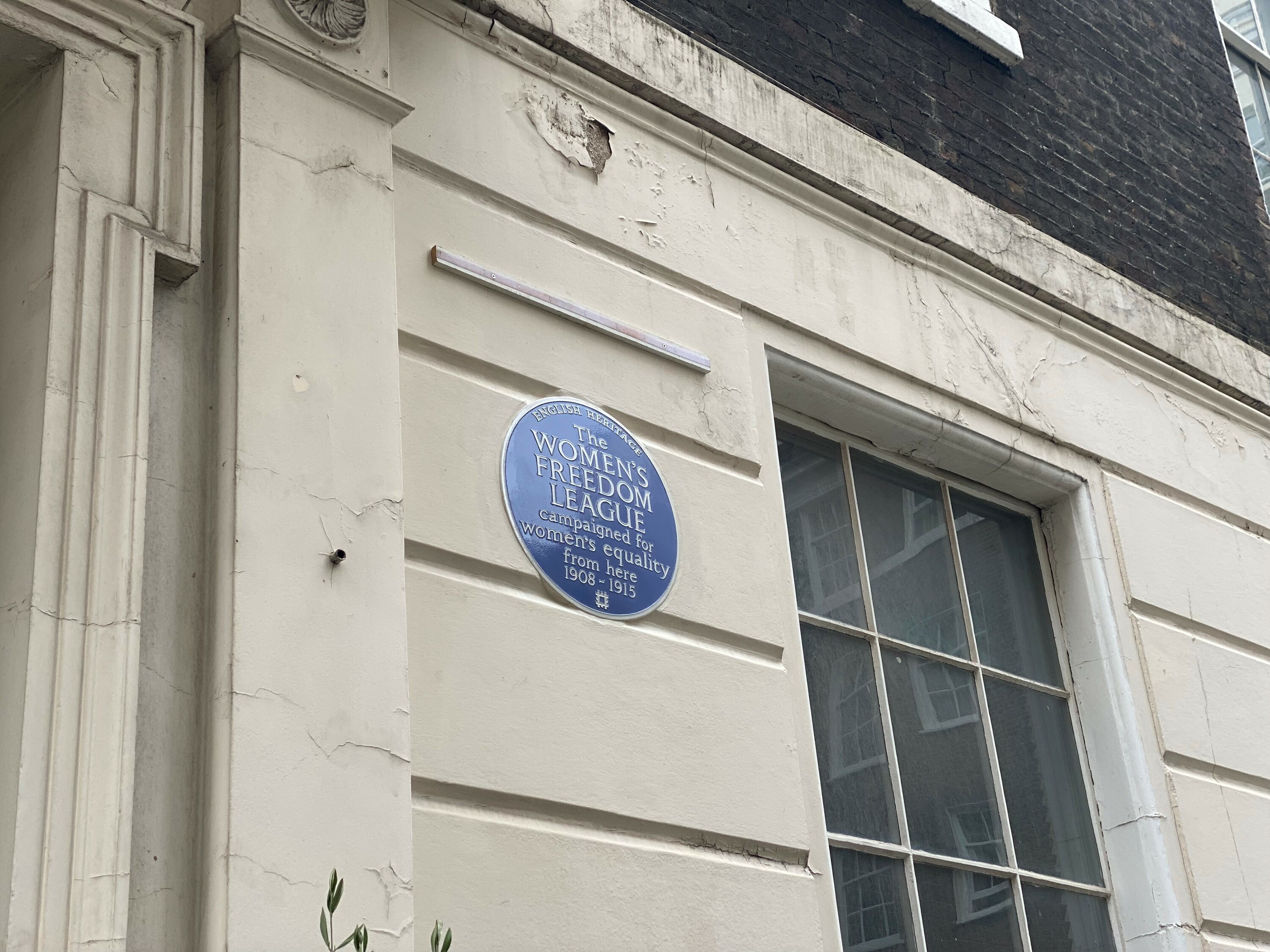 If you had to guess how many blue plaques there are in London, what would you say? If your answer was 1000, well done, you read the headline. As of today (September 19), there are officially 1000 plaques in the capital. 
The first-ever London plaque was placed in 1867 to show where Lord Byron lived. The house was demolished in the 1890s and on its site now sits a John Lewis, which bears a plaque commemorating the old plaque commemorating Byron. 
The blue circle is now a ubiquitous London symbol. They offer insights into local history, celebrating places where people lived and died, or sites of historical significance. The latest addition honours the headquarters of the Women's Freedom League, who fought for women's rights in the early twentieth century. The group was an offshoot of the militant suffragette group the Women's Social and Political Union and followed the motto 'dare to be free'. 
This new blue plaque follows news that they might soon spread throughout the entire UK and comes as the sponsors of the plaque scheme are looking to diversify their roster. Only 15 percent represent women and even fewer represent people from minority backgrounds. 
Blue plaques are almost all made by one man and woman, whose livelihoods come mainly from making the ceramic discs. He commented on the new drive for diversity, saying, 'The names are no longer just English names, which is significant because, you know, the people who've come to this country from all over the world have made a disproportionately large contribution.'
'It's changing now, which is very much for the good.'
Here's to another thousand plaques, and then some more plaques commemorating those ones.
Fancy seeing the 1000th plaque for yourself? You'll find it at 1 Robert Street in Westminster.
Did you see that three London universities have been named the best in the UK?
Listen to Time Out's brilliant new podcast 'Love Thy Neighbourhood': episode seven with Big Zuu in Oxford Circus is out now.
Stay in the loop: sign up for our free Time Out London newsletter for the best of the city, straight to your inbox.