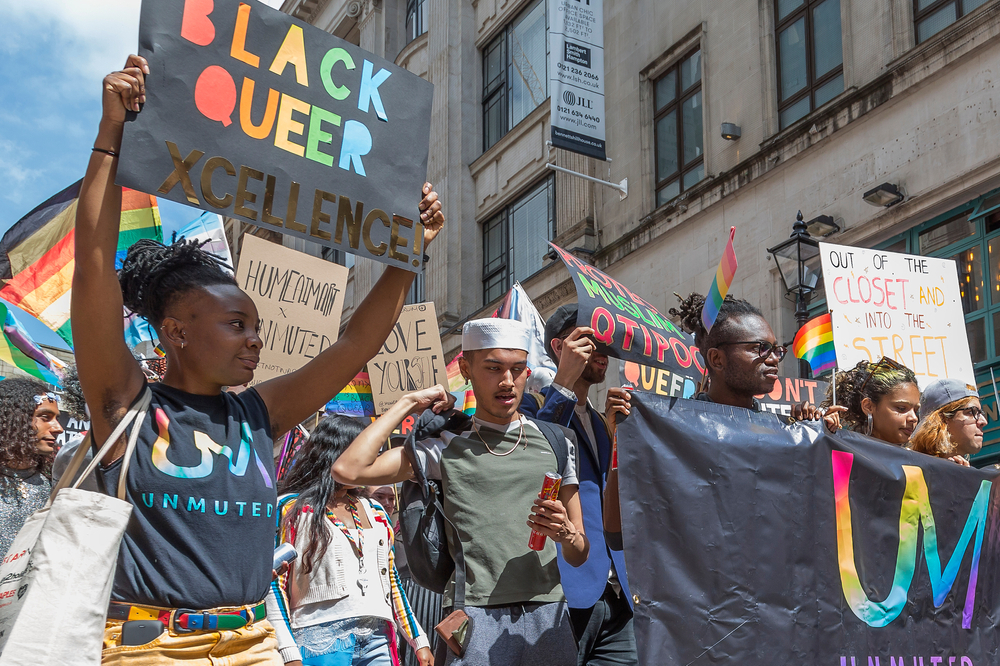 For nearly two decades, UK Black Pride has been this country's mightiest celebration of LGBTQI people of African, Asian, Caribbean, Latin American and Middle Eastern-descent. Now the biggest event of its kind in the world, this year UKBP returns with events across the UK that put put unity, love, and acceptance centre stage. UK Black Pride 2023 takes place this weekend: here is everything you need to know.  
What is UK Black Pride?
Established back in 2005, UKBP is Europe's (and perhaps the world's) grandest fiesta for LGBTQI individuals hailing from African, Asian, Middle Eastern, Latin American and Caribbean backgrounds. Hosted annually, it's the chance to celebrate Black heritage with a mix of electric musical performances and thought-provoking talks, as well as sample some tasty food and drink. 
When is UK Black Pride 2023?
UKBP 2023 takes place this weekend, on Saturday August 19. 
Where is UK Black Pride in London?
This year's London event is at the Queen Elizabeth Olympic Park, from 12pm to 8pm. 
What is UK Black Pride 2023's Theme?
Drumroll please, for this year's theme is… 'legacy'. The roots of the theme run deep – it's a nod to the past 18 years of triumph, growth and unity. This legacy isn't just about remembering; it's about embracing the power to ignite change, empower the next generation and stand strong in the face of adversity.
What are the London events for UK Black Pride 2023?
The stage is set, the lights are dimmed and the anticipation is building. While the performers, community stalls, food trucks, and workshops have not all been revealed yet, this year's events are already looking good.
From a discussion about Breast Cancer & Best For My Chest campaign to performances by the likes of [a]lliot (a Black trans alternative folk musician) and 'sidewalk rock' artists NicK King and Denise Reese, there's tonnes of stuff lined up. You can find out more about the programming here. 
London, get ready to strut your stuff, dance to the rhythm of acceptance and wave your rainbow flag with pride. Get more info on the official UK Black Pride website here.
ICYMI: Everything you need to know about Notting Hill Carnival 2023.  
Time Out's brilliant new podcast, 'Love Thy Neighbourhood', is out now. Listen to the third episode with Doc Brown in Kilburn. 
Stay in the loop: sign up for our free Time Out London newsletter for the best of the city, straight to your inbox.