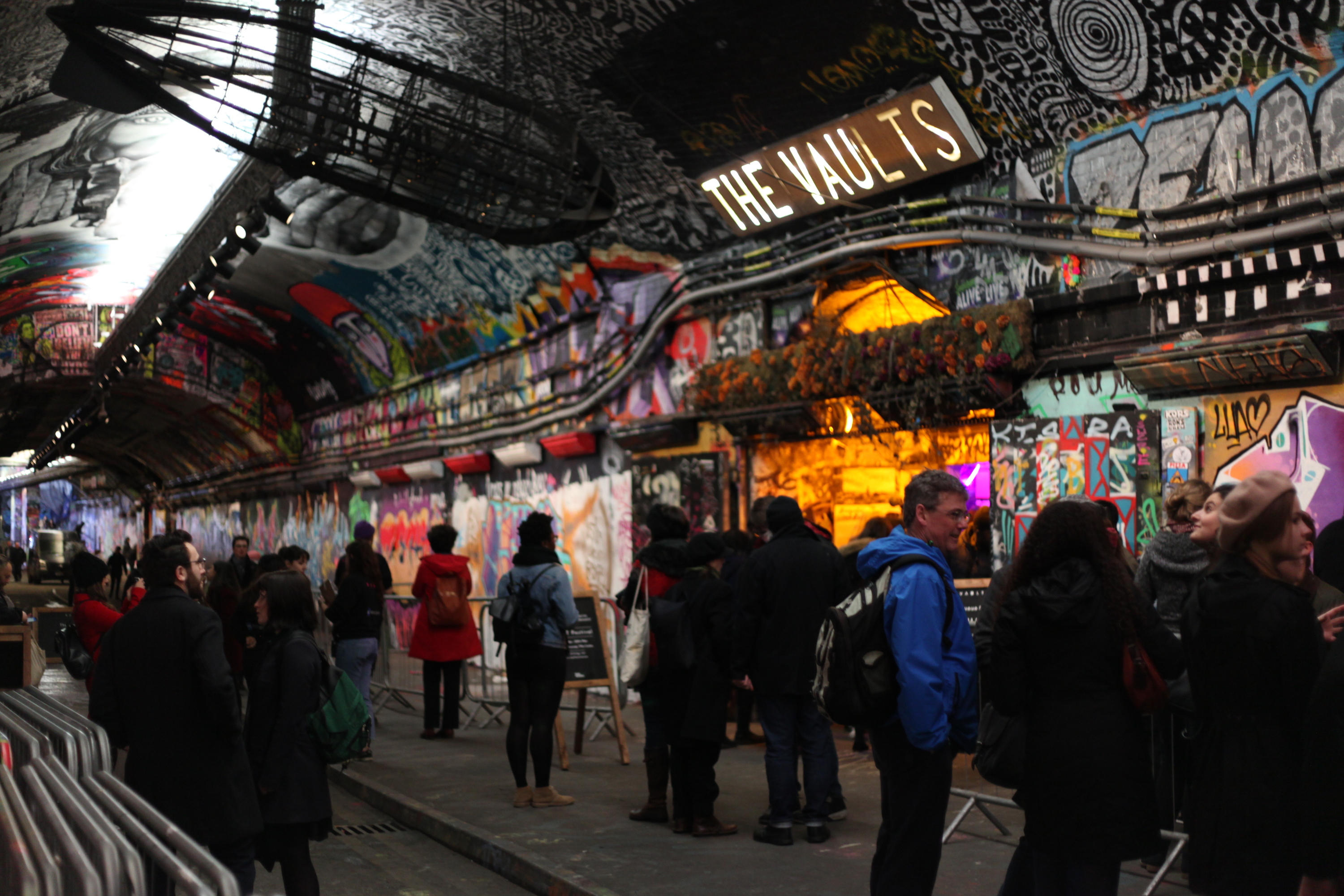 Vault Festival is a highlight of the year for theatre and comedy fans, bringing thousands of audience members and hundreds of performers together for an underground smorgasbord of live shows. It's a place where careers are made, connections are forged, and a huge amount of messy fun is had. But now, that's all under threat. 
Vault Festival's landlord The Vaults has decided to kick out this huge annual event in favour of staging larger and no doubt more profitable shows, including a massive immersive superhero experience slated to open later this year. But it's hard to imagine where else this celebration of grassroots theatre could go. After all, it stages hundreds of shows each year, with its underground venue supplying multiple performance spaces within a convenient hub where audience members can hang out, sink beers, and catch word of hyped shows. 
'This devastating blow comes after three of the harshest and hardest years of the festival's life, but we're determined to make sure this isn't the end,' says festival director and co-founder Andy George, referencing Vault Festival's fallow years during the pandemic. 
A #SaveVAULT fundraising campaign is aiming to raise £150,000 by the end of this year's festival, to secure its future. George has also issued a callout for venues that can offer 20,000 square feet of space in the greater London area to get in touch, in the hope of finding a way forward. 'The creative industry needs VAULT Festival to thrive and the artists we champion need VAULT Festival to springboard their careers,' he has pleaded. 'Help us make this the end of a chapter, not the end of VAULT Festival. Help us save VAULT!'
Hopefully, Vault Festival will find a new venue, but it won't feel the same. So make sure you enjoy this year's festival while you can: it runs until Sunday March 19. Get down to The Vaults and immerse yourself in a wonderland of affordable shows, oddly but appealing designed drinking spots, and sepulchral underground atmosphere, before it's lost forever.
Here's everything you need to know about the 2023 edition of VAULT Festival
London renters are leaving the capital at the highest rate in a decade