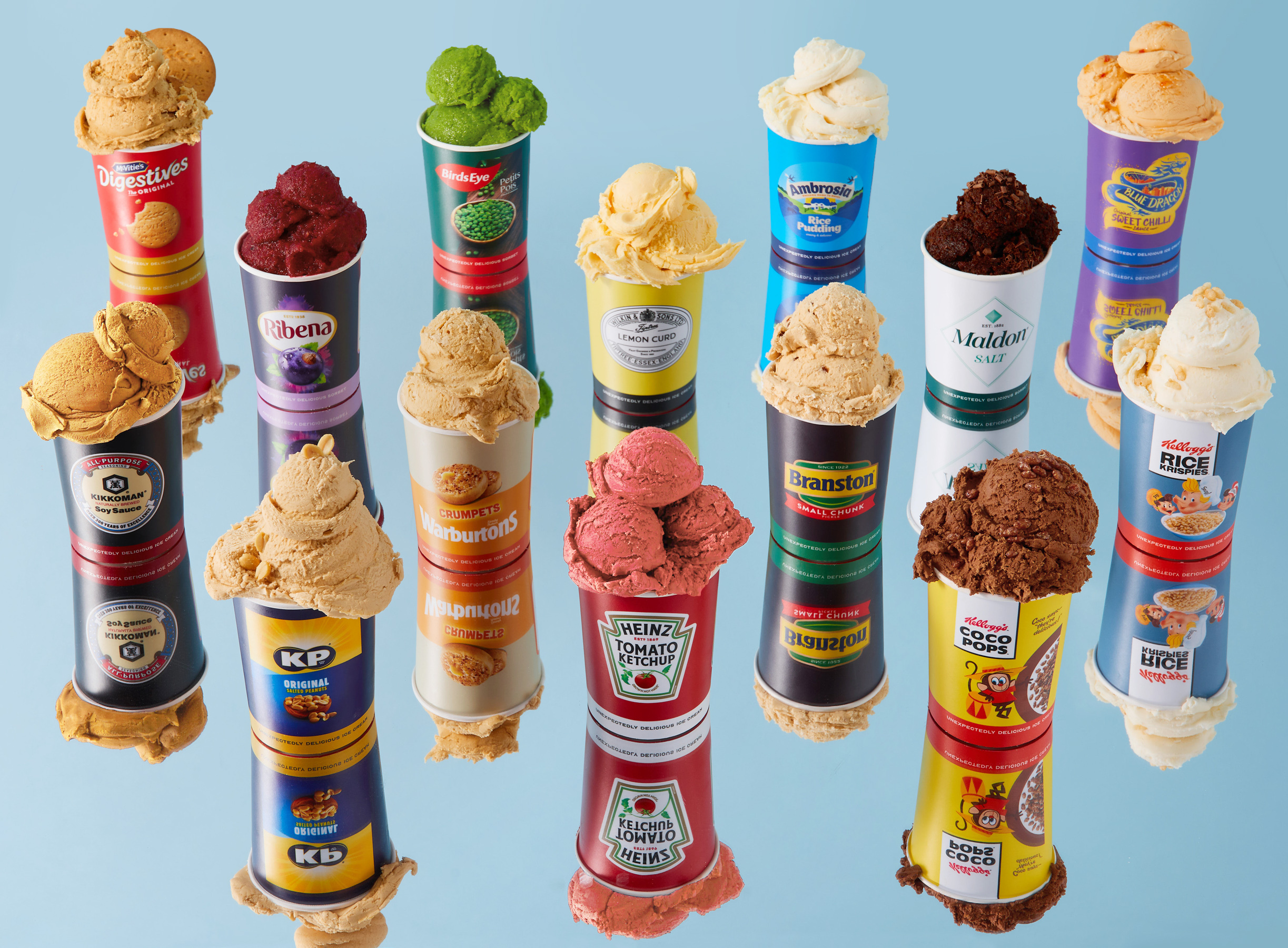 Who, in 2023, is ordering vanilla ice cream? 
In a world of stracciatella, matcha, ricotta, your basic flavours aren't reallllly going to cut it anymore. Step forth then, Anya Hindmarch Village in Belgravia, where from June 29 you'll find the Ice Cream Project. 
With flavours to match the British accessories and luxury label's kitsch, brand-focussed bags, the frozen dessert pop-up will be hosting everything from Heinz Baked Beans and Heinz Mayonnaise on offer, to Tomato Ketchup and Salad Cream.
If you're looking for something a little less savoury, there's minty Polos, Bird's Custard, Lyle's Golden Syrup and Kellogg's Coco Pops and Frosties. And more something completely different, there's Kikkoman Soy Sauce, PG Tips and HP Sauce. We're not in rum and raisin territory anymore. 
The Ice Cream Project first took their less than conventional flavours to the Anya Hindmarch store on Pont Street last summer, and it seems like enough of you were into it to warrant its return this year. 
The frozen fancies are hand-made in Devon and you'll be able to sample each flavour by the scoop or in a 500ml takeaway tub.
If you're worried that such unconventional flavours might takes a little… funky, then don't – they're all sweeter than you'd think. The HP Sauce offering has a 'fruity, aromatic taste with a spicy hit of tamarind and dates', while the Mayo flavour is – according to the team at Anya Hindmarch 'surprising rich and creamy… with the zestiness of lemon and tang of vinegar'. 
Maybe bring your own chips to pop a dollop on the top of?
11 Pont St, SW1X 9EH
Win VIP tickets to British Summer Time in Hyde Park
The best places to get ice cream in London