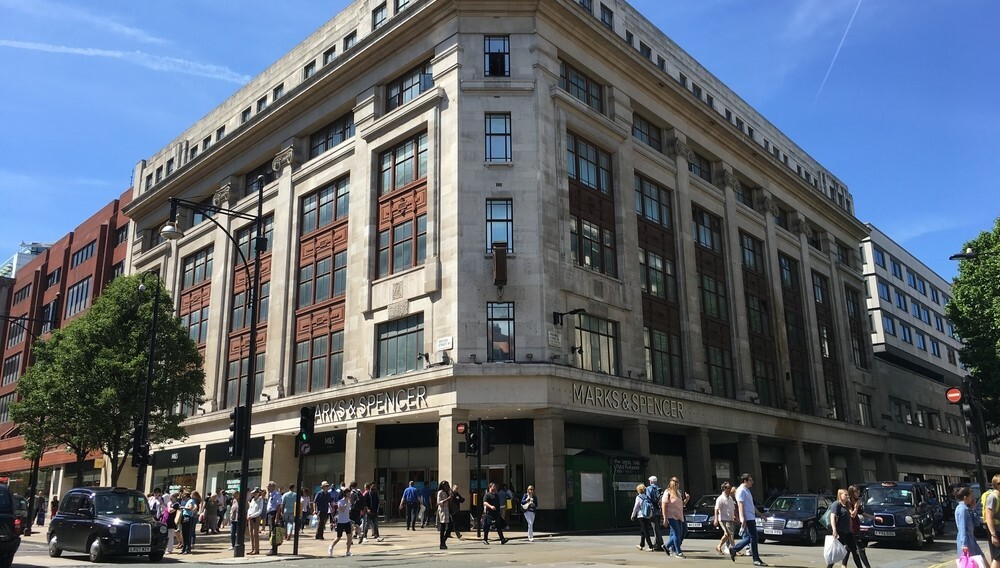 Oxford Street is likely the most famous shopping street in all of London and Marks and Spencer has been resident there for almost 100 years. In fact, M&S has occupied pretty much the same spot for a lot of that time, namely its 1929 Art Deco flagship store Orchard House.
If M&S was to have gotten its way, however, Orchard House would be on borrowed time. The store chain had proposed knocking down the building (and the two others adjacent) and replacing it with a ten-story retail space and office block. However, that proposal has just been stopped in its tracks. 
The plans had received support from Westminster City Council and been green-lit throughout various planning stages. However, they were highly contentious and yesterday (20 July) Secretary of State Michael Gove announced his disapproval.  
Many groups demonstrated opposition to the proposal, including the C20 Society, who wrote an open letter to M&S bosses claiming that erecting an entirely new building was hypocritical in light of the company's climate pledges. Apparently, the demolition of Orchard House would release 39,500 tonnes of carbon, thereby requiring the planting of over two million trees to offset it. 
More opposition came from SAVE Britain's Heritage, an advocate for the repurposing of old buildings. Henrietta Billings, leader of the campaign group, told the Daily Mail that Gove's decision was a 'massive positive step.'
However, M&S is clearly not happy about the decision. Chief Executive Stuart Machin claims the replacement building would have been one of the most sustainable in London and that building it would have been a necessary step in adapting to the new reality of the high street. 
Of 269 shops on Oxford Street, 42 of them sit vacant. Machin went on to say that Gove's decision was a 'short-sighted act of self-sabotage,' and has ignored the advice of experts on the matter. 
Though it seems many are happy that this relic of a store is here to say, M&S might no longer be in residence. After the decision, company bosses have said they need to re-evaluate whether they want to operate a store on Oxford Street at all.
Did you see this heatmap that shows London's hottest boroughs?
Stay in the loop: sign up to our free Time Out London newsletter for the best of the city, straight to your inbox.