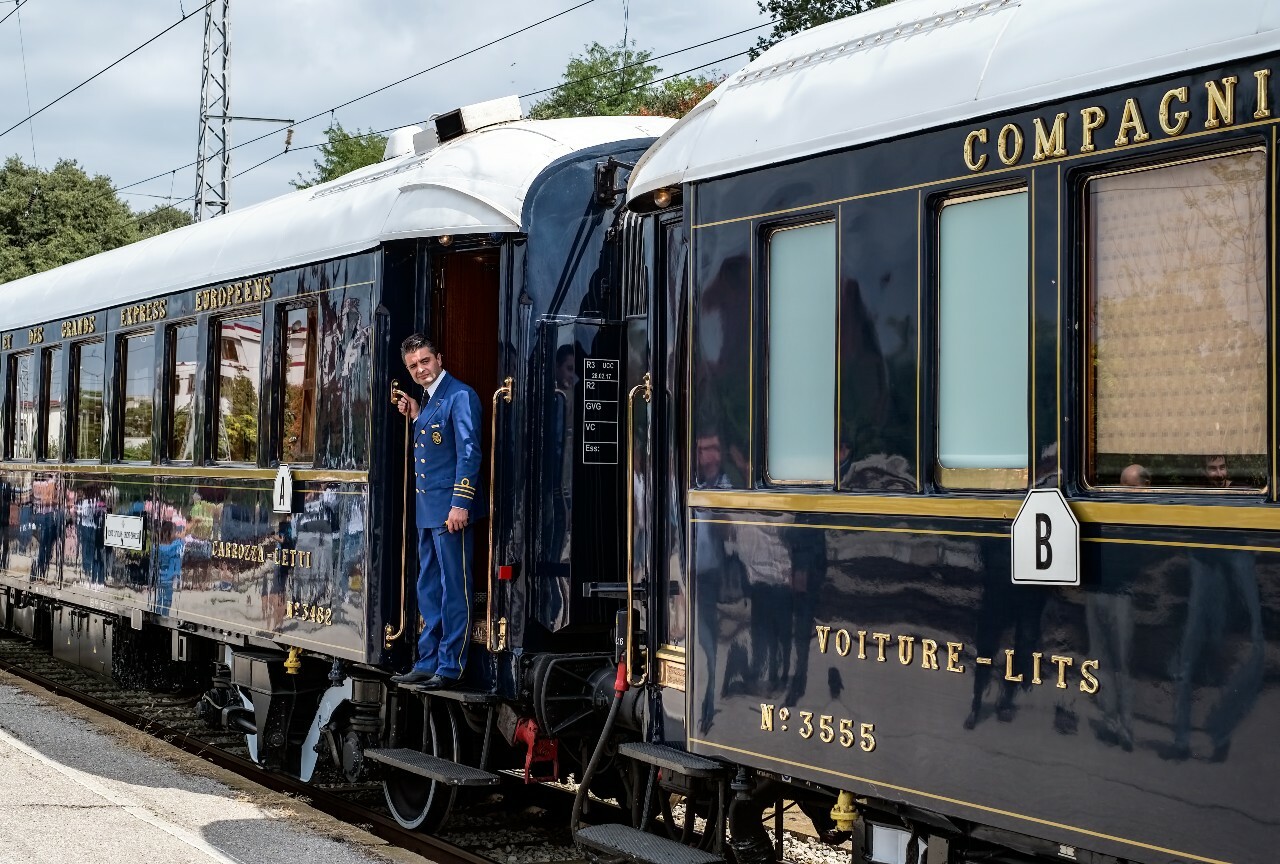 Budding Hercule Poirots who find themselves without the master sleuth's deep Belgian pockets have just been given an amazing opportunity. A virtual Orient Express – the famous train that is the setting of one of Agatha Christie's most celebrated mysteries – is coming to London, so you can experience the golden age of steam and Balkan unrest without leaving the capital, or forking out for the real thing.
The actual Orient Express first ran in 1883, a transcontinental rail service that linked Paris with Istanbul, also serving Venice, Vienna, Bucarest and Sofia. Over the subsequent century, the train became synonymous with the global elite: people for whom travel was as much about the experience as actually getting somewhere. It had luxuriously appointed sleeping cars and fine dining. But with the advent of cheap air travel, The Orient Express gradually became more and more a quaint anachronism, surviving in to the twenty-first century as a kind of posh pensioners' away day. Instead of being held up by shaggy bandits in the Carpathians, you could be necking fizz somewhere on the South Downs. 
Hence this new immersive experience, which will give you the opportunity to go back to the heyday of the Orient Express (ie, the Poirotesque 1930s). Basically, it's a static recreation of an Orient Express carriage, complete with 'realistic spaces, authentic artefacts and more'. There will also be refreshments but hopefully no brutal killings. It all lasts 85 minutes, which sounds about right. 
There are no details about a venue or ticket prices at the moment, though given that a suite on one of the current versions of the real thing is £10,000 per person, it is likely to represent a considerable cost saving. You might even be able to invite your version of Captain Hastings along.
The Orient Express: An Immersive Exhibition. Details tbc. Join the waiting list here.  
Gilbert & George have opened a museum to themselves.
We're giving away 100 tickets to the Sony World Photography Awards this year.