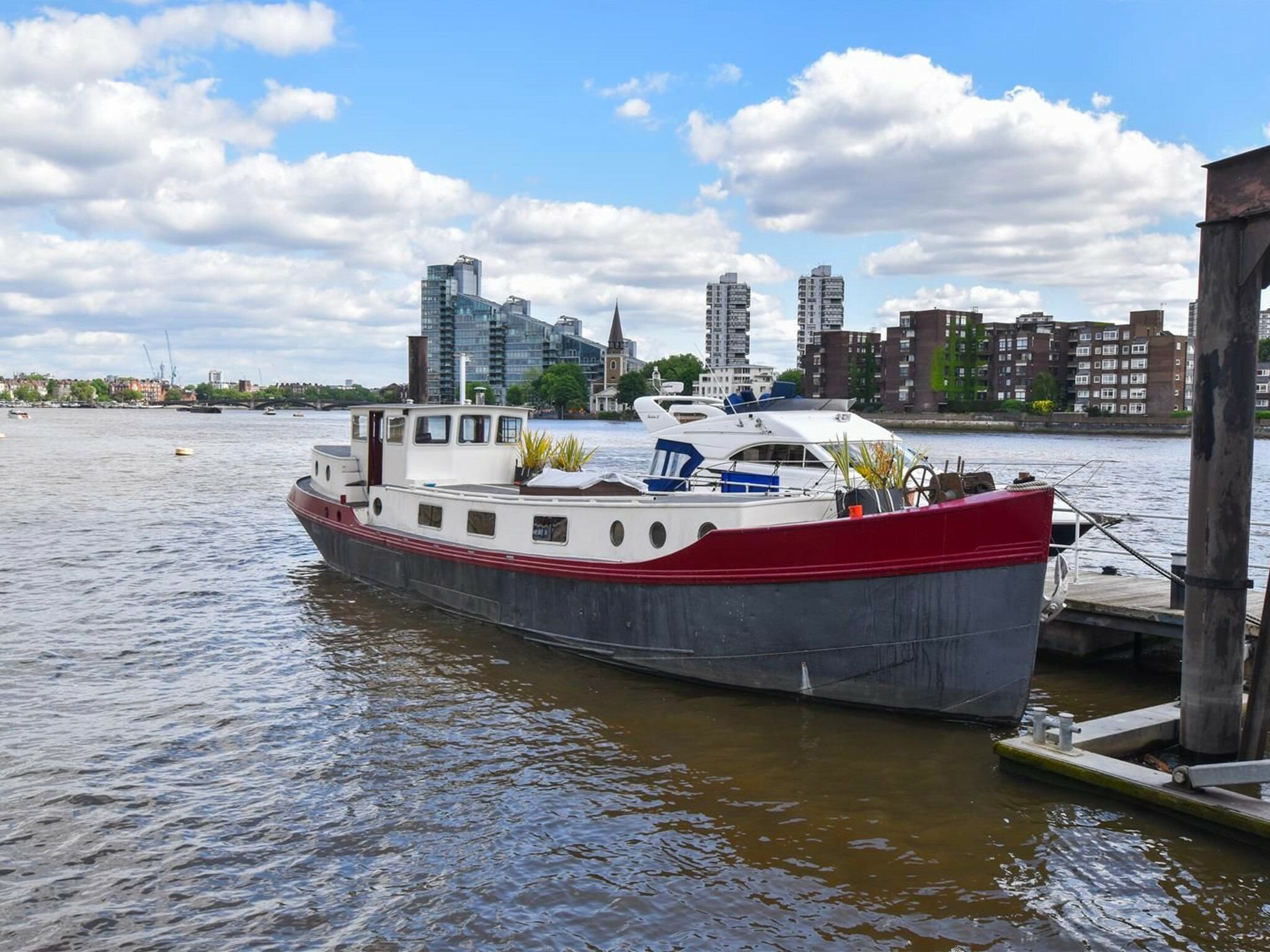 House prices in London are a bit nuts at the mo – and that's putting it very, very lightly. According to property experts over at Zoopla, the average selling price of properties in this city over the last 12 months has been a whopping £740,728. Which is, whichever way you look at it, a heck of a lot of cash.
But there are still some ways you might still be able to afford somewhere to live in this city. One way is heading off of dry land entirely. A barge right in the middle of central London (on the River Thames itself, in fact) has recently gone up for sale – and it's listed for just £220,000.
And this isn't just any old tiny, rickety, holey boat. The listing on Zoopla shows an elegant, 20-metre-long Dutch-style barge that was built in the 1930s but, having been renovated in 2013, is in admirably good nick. With two bedrooms, one bathroom, a sizeable saloon/galley and a modern deck, it boasts a lot more space than plenty of much, much spennier studio flats.
All this is currently moored in Chelsea Harbour – ie. prime, west-central London. Here are a couple more pics of the place, as advertised on Zoopla.
Looks pretty homely, eh? The only major catch is that mooring fees for the barge are around £12,000 per year. But who says you have to stay put in Chelsea Harbour? This being a boat 'n' all, we imagine you could always simply up anchor and go somewhere else. 
If you'd like to find out more or organise a viewing, you can do so on the Zoopla listing here.
Did you see that a fairytale mushroom house is up for sale in London?
Plus: the National Portrait Gallery has reopened, and it looks fantastic.