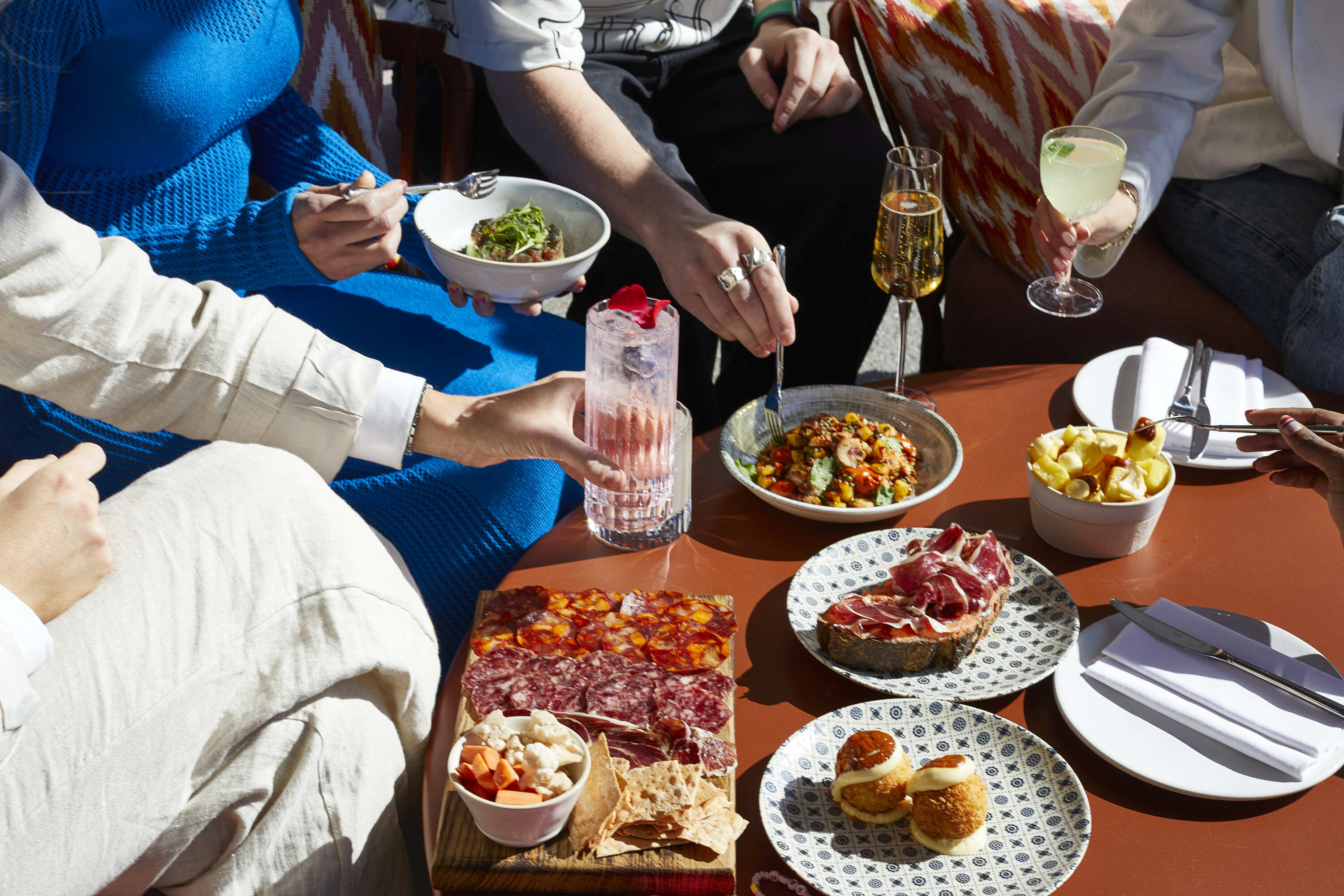 We're a few days into May, which means it's officially rooftop bar season. Just because it isn't sweltering doesn't mean you're not meant to knock back cocktails on a terrace for the next three months. Get some gloves or something.
Joining London's collection of sky-high, open-air boozers is JOIA Rooftop, which is now open on the 16th floor of the new Art'otel London Battersea Power Station. The outdoor bit of JOIA, which Portuguese chef Henrique Sá Pessoa recently launched, JOIA Rooftop offers you all the Iberian delights of the restaurant, but with extra added breeze and, hopefully, some dazzling sunshine and romantic sunsets every Thursday to Monday.  
From JOIA Rooftop you'll be able to gaze upon the impressive towers of Battersea Power Station as well as the structure's rather fancy heated infinity swimming pool, which is just next to the bar. This is Lisbon meets London, and we're into it. 
The new hotel is part of the £9 billion renovation of the grade II-listed building and the surrounding area, which reopened to the public last October.
What are you drinking at JOIA Rooftop? Well, there are seasonal cocktails such as the Aventurina, with gin, mint, cucumber and lime, as well as the Pimenta, with tequila, agave and chilli. Jugs of sangria are also an option. 
Snacks and tapas include octopus salad with red pepper, potato and smoked paprika as well as tuna tartare with avocado, steak sandwiches and a green salad with marinated tomatoes, figs and Moscatel dressing. 
See, you've almost convinced yourself it's actually summer.
16th Floor, 1 Electric Blvd, Nine Elms, SW11 8BJ 
Here are some more lovely rooftop bars in London
And here are the best restaurants opening in London this May