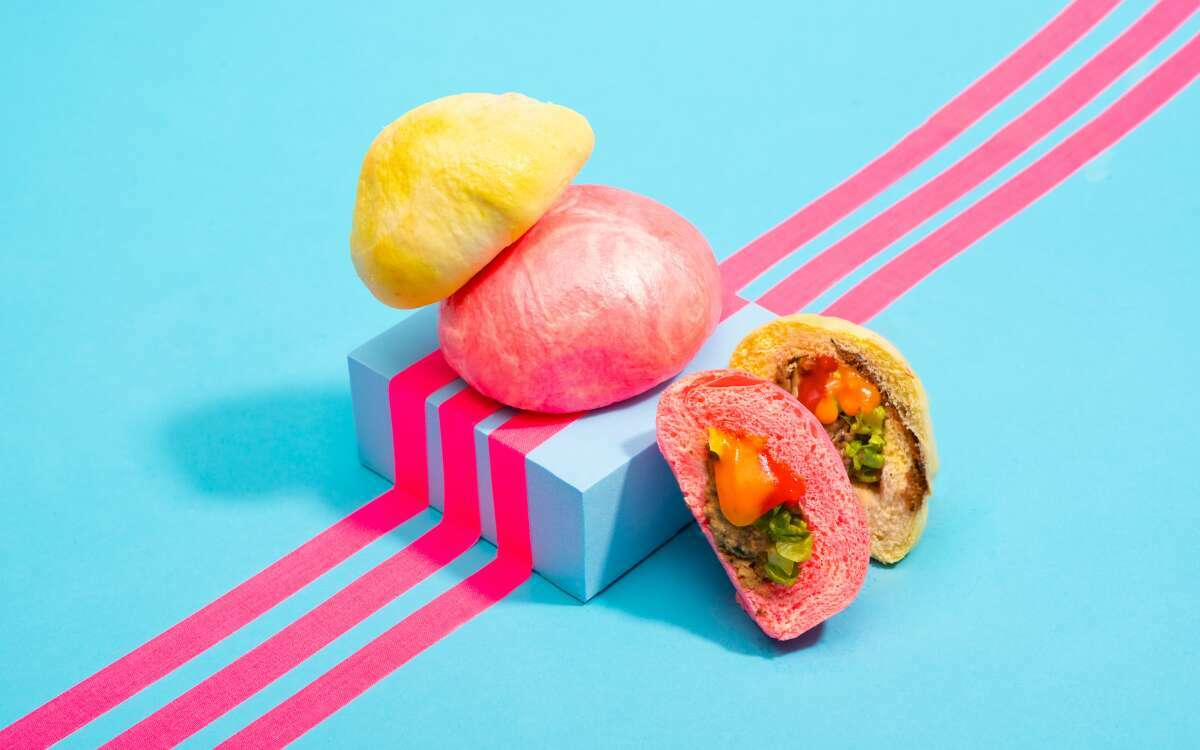 Glow-in-the-dark bao buns, upside-down iced tea and candyfloss burritos are just some of the culinary wonders you'll be able to gobble up at a rainbow-inspired food market that's coming to central London this month. 
Flavourscapes, which is taking over Glasshouse Street near Piccadilly Circus for two days from February 17, promises to take you on a sensory journey with weird and wonderful food and drink that push the boundaries of gastronomy. 
Epicureans looking to send their tastebuds to a higher plane won't want to miss this. There'll be a multi-coloured five-cheese fondue fountain with intriguing dipping items like sweet-potato doughnuts, nitrogen ice cream and ginger-and-chilli cocktails. 
Attending will help support a good cause, too, as the hot drinks will be provided by social enterprise Change Please which will donate 100 percent of its profits to helping homeless people.
There'll also be mind-boggling magicians, animated decorations and street performers taking the immersive event to the next level. Sensory overload? Perhaps. Tasty? Definitely. 
Flavourscapes, Glasshouse St. Feb 17-18, noon-6pm. Free.
You can try a fish 'n' chip pizza for two weeks ONLY.