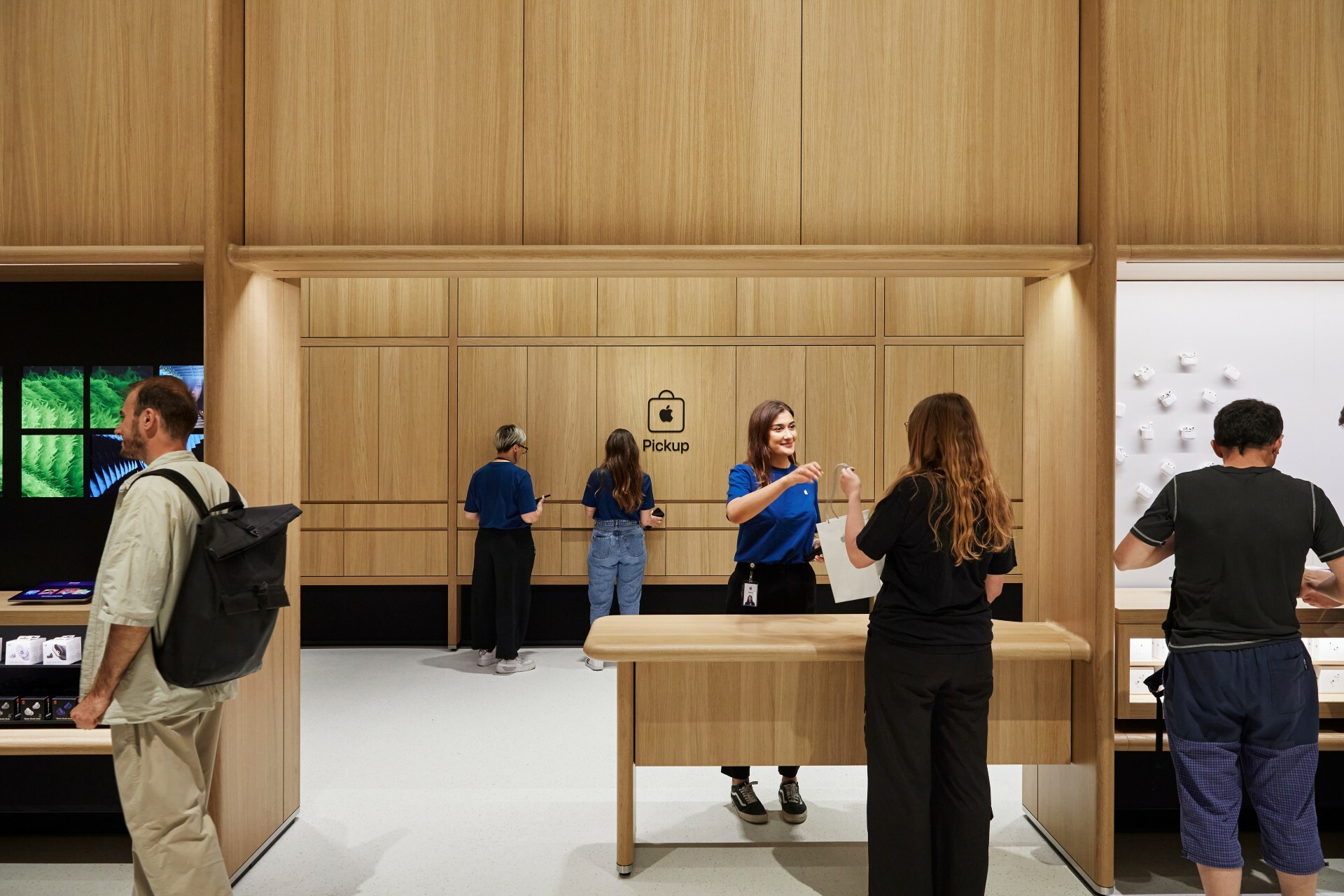 Ever since Battersea Power Station finally reopened its doors to the public last October, it's become quite the attraction. And that's understandable, tbh. After all, who wouldn't want to peek inside this Grade II-listed monster of the London skyline? From its turbine halls and iconic chimneys to its restored control rooms, it's all pretty darn cool.
And now, if you're a tech fan, there's yet another reason to visit. Apple, which already has its head offices in the old power station, has unveiled a brand new store. Apple Battersea opened yesterday (June 15) and is the brand's fortieth store in the UK. It's got all the typical Apple store stuff, from gadgets and accessories to a 'Genius Bar' offering tech help.
Better yet, Apple Battersea is one of the first Apple stores in the entire world to feature brand-new designs by all-star architecture firm Foster Partners (the same peeps that designed other glitzy London spots like the Gherkin, City Hall and the British Museum's Queen Elizabeth II Great Court). The shop is apparently much more accessible than previous Apple stores and features lots of timber furnishings. Here are a few pics of the place.
Pretty fancy, eh? You can find Apple Battersea on the ground floor of the shopping centre in Battersea Power Station's Turbine Hall A.
Did you see that London's 'most inclusive' pub has opened in Greenwich?
Plus: the National Portrait Gallery is finally reopening next week.