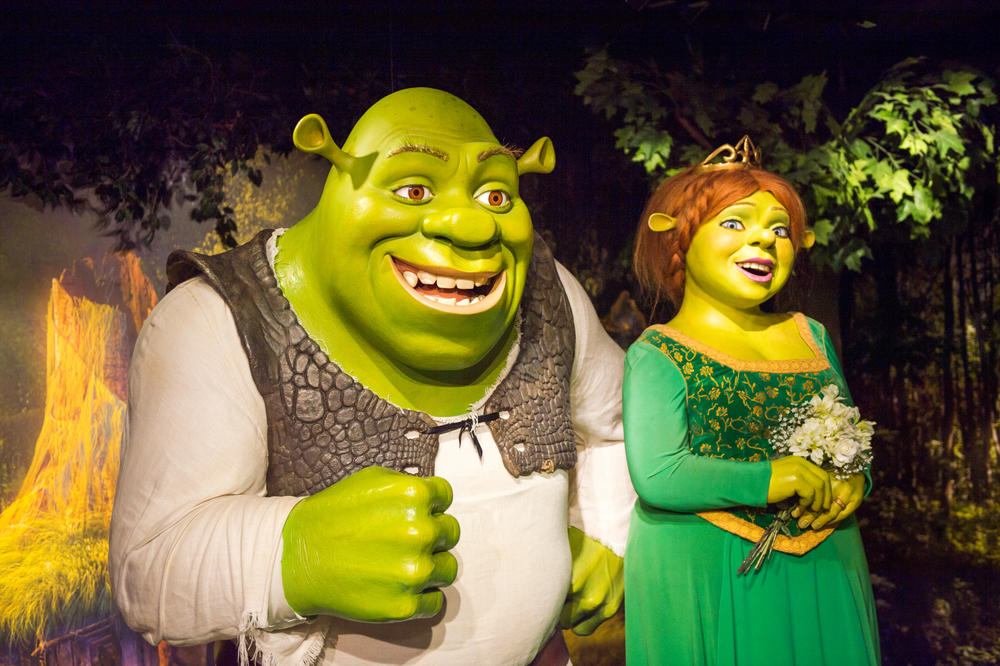 Forget the nine-to-five, forget the trundle of the morning commute, forget the corporate life. It's time to embrace your inner grump and rehearse your best bellow of 'what are you doing in my swamp?!'
That's because Merlin Entertainments is looking to hire a mascot for Shrek's Adventure in London. In other words, you can get paid to dress up as the grouchy green legend himself.  
What's more is that the job description is pretty simple. All you need to have is a flair for improvisation, a team-spirited personality and be prepared to work flexible hours. You also gotta be between 6'1 and 6'4 (obvs) and, of course, have plenty of layers – ogres are like onions, after all.
Shrek's Adventure entails a plethora of live shows, with visits to the Swamp, Farquaad's Dungeon and the Poison Apple Pub all on the agenda. The role involves providing elite interaction for visitors and being a fun presence at meet and greet points. 
Getting to dress up as Shrek on a daily basis is enough of a work perk on its own. However, there are some other benefits thrown in.
Discounts on cinema tickets, shops and restaurants as well as at Merlin hotels all over the world are just some of the perks of the job. The Merlin Magic Pass is included too, so you'll have free tickets to attractions for you, your family and friends. 
If this Shrek-ceptional role sounds like the next step in your career, you can apply with your CV here. 
Here's how to get free ice cream in London this week. 
Time Out's brilliant new podcast, 'Love Thy Neighbourhood', is out now. Listen to the third episode with Doc Brown in Kilburn. 
Stay in the loop: sign up for our free Time Out London newsletter for the best of the city, straight to your inbox.