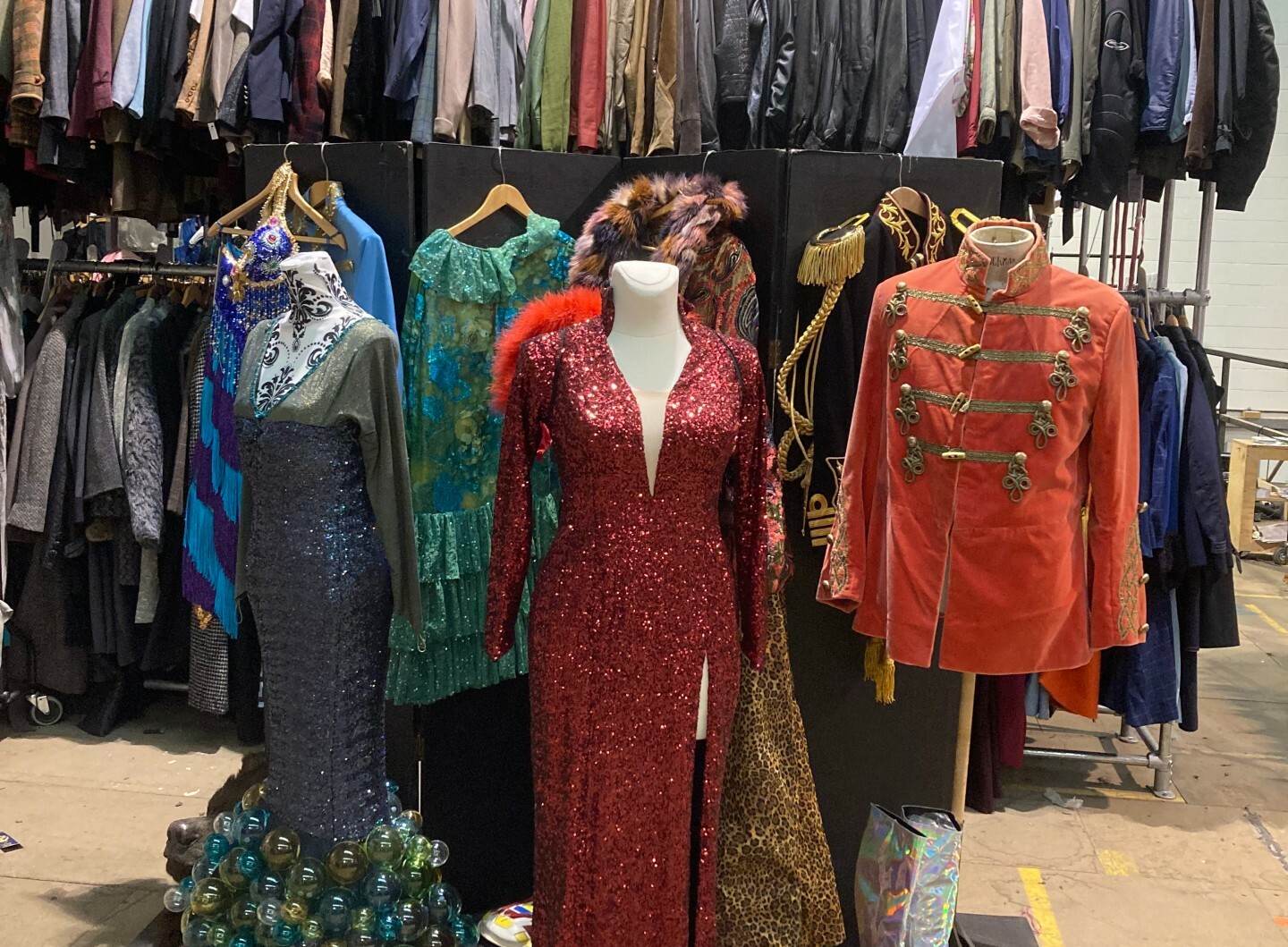 Poor old English National Opera has had a bit of a time of it lately. In November, its Arts Council funding was cut to zero, leaving the 92-year-old opera company looking sicklier than consumptive Mimi in 'La Bohème'. Then, the Arts Council suddenly found a £24 million lifeline for it to relocate outside London. It's hard not to see this yard sale as a bit of a pre-move clear-out, the high-end equivalent of leaving anything you can't cram into the moving van on the nearest brick wall for passers by to rifle through.
But ENO makes it clear that it's part of a wider plan: 'This unique event arises from a need to make space for new, exciting productions on the horizon,' says the company. 
That means it's letting opera fans grab a piece of ENO history – and giving anyone with a flamboyant bent the opportunity to supplement their wardrobe. Endless cardboard storage boxes are packed with all sorts of goodies, from elegant eighteenth century-style slippers to frogged military jackets to silk gowns that are perfect for reclining on a chaise longue, or attempting a tremulous aria or two.
There are also props on sale for anyone who's too chic for IKEA, including gilded serpent wall plaques, faux marble statues and an exotic bird display cabinet made for 'La Traviata'. The only catch? The sale's happening on an industrial estate in Woolwich, far from glamorous Covent Garden. But the opportunity to dress like a renaissance prince should more than worth the schlep.
ENO's costume sale is on Saturday July 8, 10-4pm at Stonelake Industrial Park. Prices start from £5.