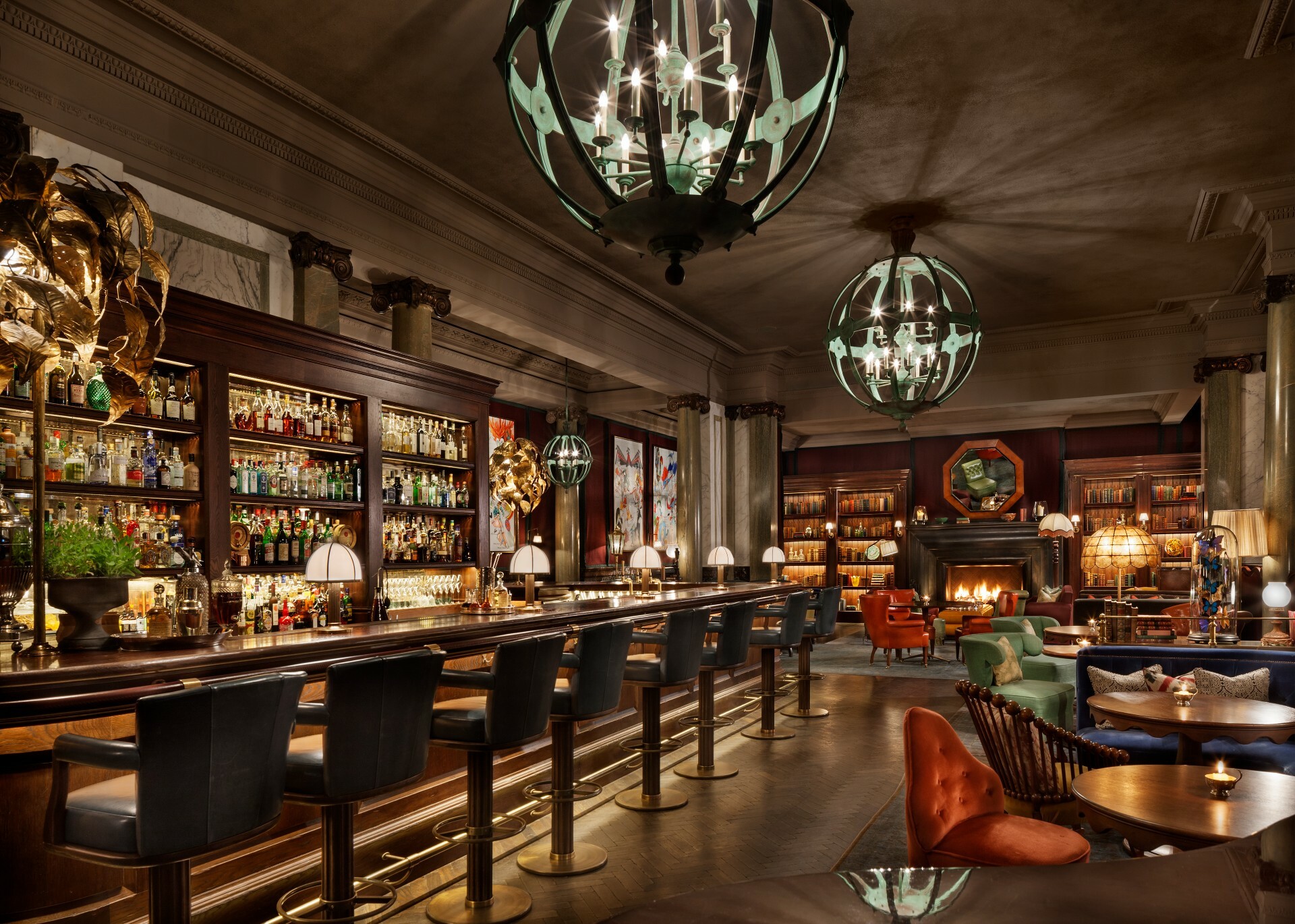 It is officially cold in London. No more standing outside of pubs nursing a beer for you – it is now the season to retreat indoors to the comfort of a bar. So what better time to discover that five London bars have made the cut at the latest edition of The World's 50 Best Bars? 
The lucky boozers were revealed at an event in Singapore on October 17, and though the top spot went to Sips in Barcelona – which is a relative bar baby at just two years old – London very much held its own, with two bars in the top ten. Mayfair's Connaught Bar came in at number five and Old Street's Tayēr Elementary at number eight. Cheers!
Funnily enough, we're in agreement with these guys – the Connaught also currently tops our list of the best bars in London, not least because they have a special Martini trolley that they'll roll to your table if you order one.
Here's what we say about it: 'As classy as they come, the Connaught Bar is a must-try for any Londoner. Sip mega-dollar drinks in a mega-dollar Mayfair setting, among a clientele of flashy hotel guests.'
Other London drinking spots giving the nod in the official World's 50 Best Bars list were Scarfes in the Rosewood Hotel, which was a new entry in the list at number 41, as well as Shoreditch's A Bar With Shapes For A Name at 35, and Satan's Whiskers in Bethnal Green at 28.
Check out Time Out's list of the best 50 bars in London for some more pocket-friendly options, as well as neighbourhood cocktail joints, dancefloor-friendly spaces, and speakeasy-style showstoppers. There's Peckham's friendly listening bar Jumbi and King's Cross poser Sweeties, as well as the rowdy Ridley Road Market Bar in Dalston and Soho classics Swift and Bar Termini. Now put that pint down and join us for a Paloma. 
Listen to Time Out's brilliant new podcast 'Love Thy Neighbourhood': episode 11 with Ania Magliano in Haggerston is out now.
Stay in the loop: sign up for our free Time Out London newsletter for the best of the city, straight to your inbox.