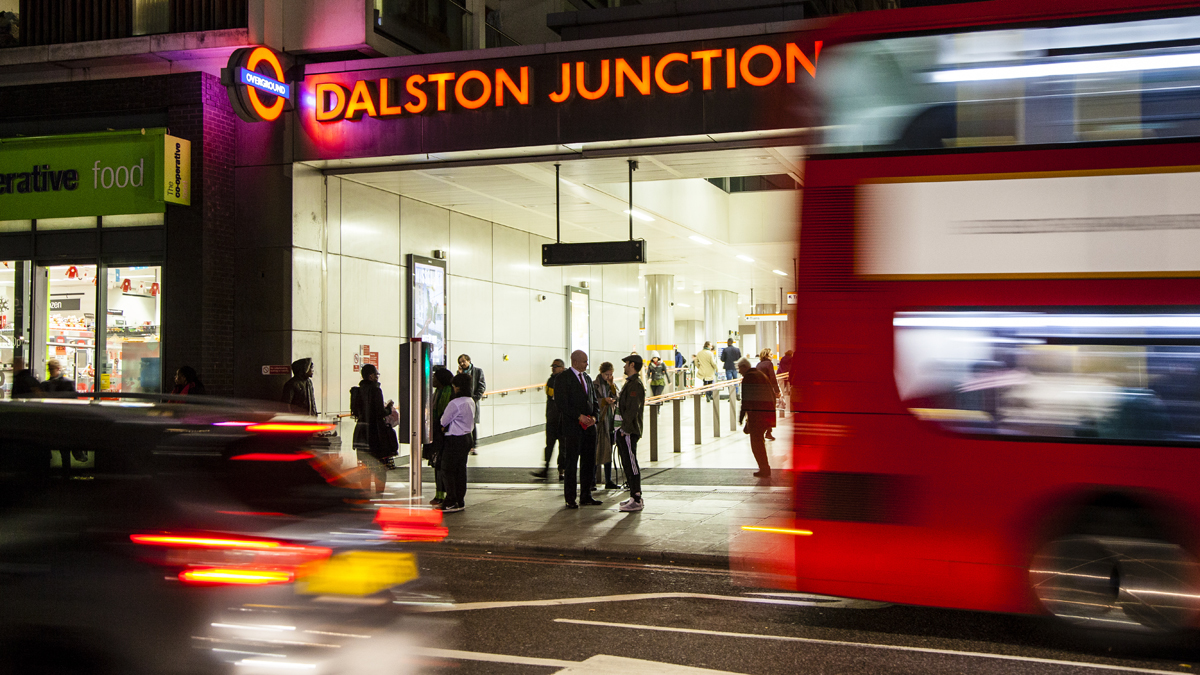 What dates are the London train and Overground strikes?
RMT workers across 14 train operators will walk out for a total of five days in March and April. The strike days are Thursday March 16, Saturday March 18, Thursday March 30 and Saturday April 1. In addition, RMT members working for Network Rail will strike on March 16 and 17. There will also be an overtime ban in place. 
Which London train and tube lines will be affected?
The train services that will be affected during the March and April strikes haven't been announced yet. We'll update this page with more information when it comes. 
Are there more transport strikes planned for London in the future?
Yes. The RMT confirmed there will be at least a further six months of strikes across the National Rail and the tube in 2023 following a ballot: 94 percent of its members voted to continue industrial action over pay and pensions. On February 10, Mich Lynch said strikes would continue for 'as long as it takes', adding that extending strikes to November could be 'a possibility'. As a large number of RMT members work for London Underground, these strikes could very well affect TfL services. 
Additionally, Aslef, the main tube drivers' union, is likely to strike again. The results of a ballot released on February 15 showed that 99 percent of London Underground train operators who voted were willing to strike. We don't know if and when these strikes will take place yet, but it could be as soon as March. 
Mick Whelan, Aslef general secretary, recently told the government there was 'zero' chance of solving the disputes involving the National Rail and tube soon. 
What about the rest of the UK?
The March and April action will be UK-wide. Here are all the details of the UK train strikes.
Who's on strike today in the UK?
Here's a full list of striking workers in the UK.
Will strikes affect the Eurostar? 
Eurostar will assess how future strikes will affect its timetable when they are announced. In the past, it has run a reduced timetable, with passengers being able to transfer tickets if their train was cancelled. The latest details are on the Eurostar website.  
Why are train workers striking?
The RMT and Aslef have been fighting for a pay rise and better working conditions for over a year. 
About the March strikes, RMT general secretary Mick Lynch said: 'Rail employers are not being given a fresh mandate by the government to offer our members a new deal on pay, conditions and job security. Therefore, our members will now take sustained and targeted industrial action over the next few months.
'The government can settle this dispute easily by unshackling the rail companies. However, its stubborn refusal to do so will now mean more strike action across the railway network and a very disruptive overtime ban.
'Ministers cannot continue to sit on their hands hoping this dispute will go away as our members are fully prepared to fight tooth and nail for a negotiated settlement in the months ahead."
In February, Aslef rail workers rejected a pay rise that would amount to around 4 percent a year for two years.
Whelan said: 'The proposal is not and could not ever be acceptable but we are willing to engage in further discussions within the process that we previously agreed. Not only is the offer a real-terms pay cut, with inflation running north of 10 per cent, but it came with so many conditions attached that it was clearly unacceptable.'
For tube workers, the concern is working conditions and pensions. On January 9, Finn Brennan, Aslef district organiser for London, told the Evening Standard: 'TfL and the government are due to announce the details of their pension proposal by the end of this month. Our members have been very clear that they will not stand passively by while the income they expect in retirement is drastically slashed.'
'Using the buzz words of "flexibility" and "modernisation", TfL want to make huge cuts to staff numbers and increase the workload of those remaining at the same time as removing the agreed procedures on discipline and attendance management,' he added.  
What will the proposed anti-strike laws mean for rail strikes in London?
Earlier this year, the government announced controversial new industrial action laws. Rishi Sunak's proposed anti-strike legislation would ensure 'minimum service levels' in key public services, including trains, making it pretty difficult for things to grind to a complete halt. 
The law, which the government wants to introduce in the next few weeks, would allow bosses in rail, health, fire, ambulance, education and nuclear commissioning to sue unions and even sack employees if minimum services aren't met during strikes. 
However, many people, including opposition leader Kier Starmer, have expressed concern that these laws could infringe on workers' fundamental rights.
As for London trains, the legislation could make strike action less severe – with a minimum service it would be rare for there to be absolutely no tubes, Overgrounds or trains.
Two out of five trains in London were disrupted last year.
Great suggestions for stuff to do: sign up to Time Out's newsletter.
Can't get away? Win a sweet staycation in London.