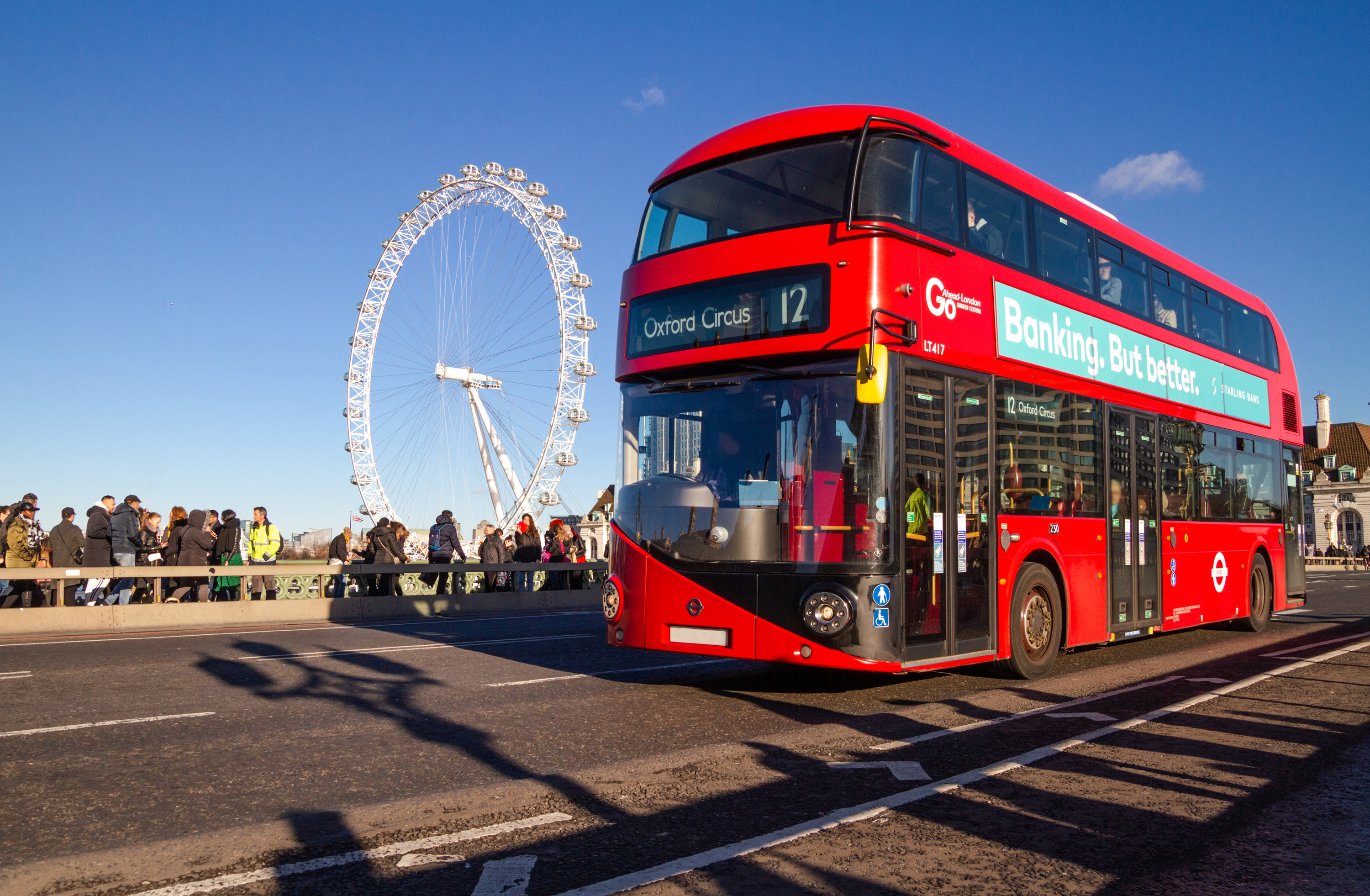 In the grand scheme of things, London's bus network ain't too bad. Sure, buses can get a bit busy and be a bit, erm, flexible with timetables, but with most arriving every ten minutes or so and many bus stops having one of those handy electronic timetables, catching a bus in the capital is – usually – a pretty faff-free way of getting around.
But soon London's bus network might get a whole load fancier. Transport for London has announced some swish new digital countdown boards at bus stops that'll give commuters to-the-minute updates on bus arrivals.
The new Countdown boards (which look a bit like huge Kindles stuck to bus stops) have already been installed in parts of the 63 route, which runs between King's Cross and Honor Oak. (The same route last year saw the introduction of buses with skylights and phone holders.)  Now, more than 300 of the boards are set to be installed by the end of the year across every borough of London. 
The boards won't just have fancy displays. They'll also be able to show you where the bus is on a map and how many free seats each bus has, as well as having better facilities for blind passengers. It's all part of wider attempts from TfL to make bus travel more appealing and inclusive.
Which all sounds pretty good, right? Now, when you're waiting for a much-delayed and overcrowded bus in the heights of rush hour, you'll know exactly how far away it is – and exactly how unlikely you are to get a seat.
Did you see that an F1 track is being built under Tottenham Hotspur stadium?
Plus: Charles Dickens's Regent's Park townhouse is for sale.