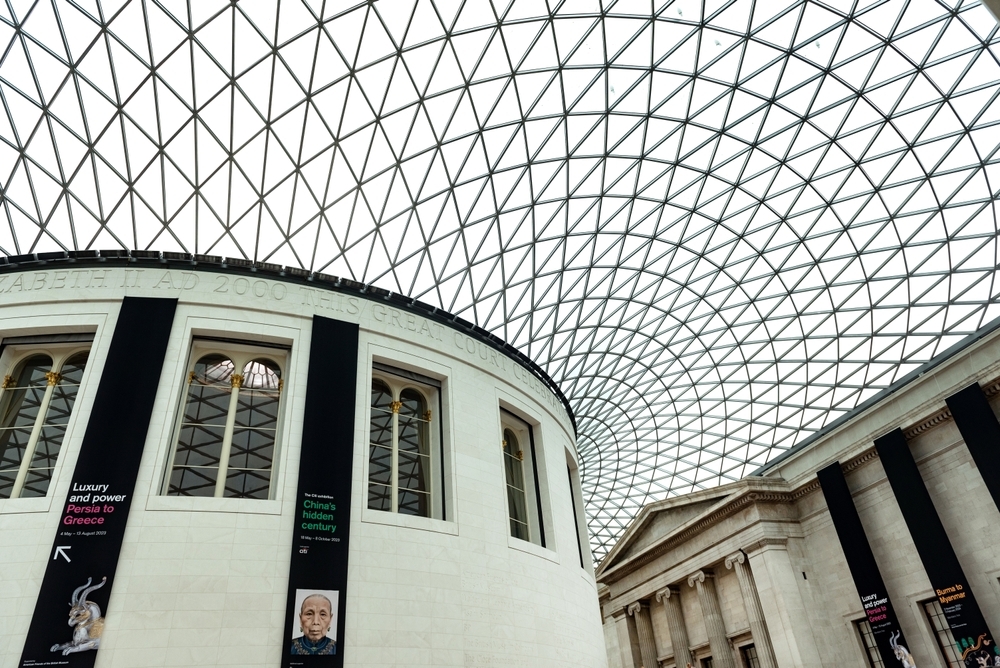 The British Museum, London's go-to institution for artefacts documenting art, culture and human history, has one of the most famous collections of its kind in the world. Filled with historical bits and bobs, it's the kind of place you'd expect to be very, very strictly guarded – so we were as surprised as anyone when it was revealed back in August that thousands of its objects may have been stolen. Some might call that karma.
Apparently only around 4.5 million of the eight million artefacts of the British Museum's collection were photographed and inventoried, meaning that the museum may not even have fully known what it had lost. Items were supposedly seen listed on eBay for as little as $51 (£42), while emails indicated that senior museum officials were warned about the thefts as early as 2021. It was all pretty scandalous for the museum and, predictably, its international reputation was left a little tarnished. 
In the most recent developments, the British Museum has asked for public assistance in finding the remaining lost items. In other words, you (yep, you!) might be able to play Indiana Jones and help return some lost treasures. 
So, what exactly are we trying to find? Well, in a statement the institution said that it is mostly items from the Department of Greece and Rome that are missing, notably 'small pieces of gold jewellery and gems of semi-precious stones and glass dating from the fifteenth century to the nineteenth century BC'.
Representatives were advised not to reveal too much info about the missing items to avoid playing into the hands of criminals. However, the items have been logged with the Art Loss Register and representatives are closely monitoring the art market. The Met Police has also launched an investigation, and a panel of specialists have been enlisted to help out. 
You can find out more about the missing artefacts on the British Museum's specifically-made webpage here, while there is also a email address to send off information to if you find anything suspicious.
Maybe don't let them know about every whacky piece of jewellery you spy at Hackney Flea at the weekend. But, if you do think you've spotted an ancient Roman or Greek gem or jewel, you can let the British Museum know at [email protected]. 
Time Out's take
The British Museum is a London institution – so, naturally, it's somewhere we at Time Out London have covered pretty thoroughly over the years. From our general museum guide and ranking of the very best museums in London to our coverage of the Museum's newly-accessible domed reading room and our discussions around whether it should return stolen artefacts, no one knows big BM quite like us. 
Did you see that the Vagina Museum is officially reopening?
Plus: this extremely rare Picasso is now on display in London. 
Listen to Time Out's brilliant new podcast 'Love Thy Neighbourhood': episode nine with Fern Brady in Catford is out now.
Stay in the loop: sign up for our free Time Out London newsletter for the best of the city, straight to your inbox.