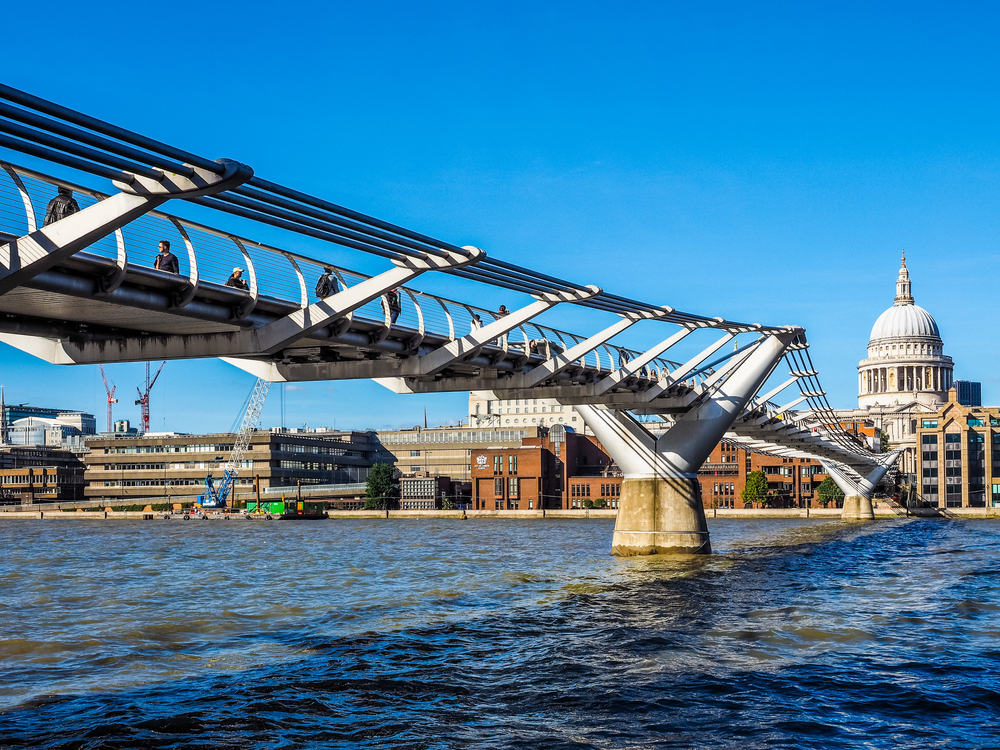 The 'wobbly' bridge actually being wobbly is a bit of a myth these days. When the steel suspension bridge first opened in 2000, Londoners were alarmed by how much the bridge was swaying. The Millenium Bridge had to be closed later that same day and didn't reopen for another two years. It was fine ever since, but 20 years on, is the fateful wobble back?
The bridge between the Tate Modern and St Paul's Cathedral will close for three weeks later this month as it's in urgent need of some TLC. While the Millennium Bridge isn't actually wobbling, the synthetic membrane separating its steel structure from its aluminium bridge deck has started degrading and needs to be replaced ASAP. It will also get a deep clean in the process. 
Millennium Bridge will close at 8am on Saturday October 14 and reopen on Sunday November 5 – or sooner, if the work is completed more quickly. Signed pedestrian diversion routes will be in place via Southwark Bridge and Blackfriars Bridge.
City Bridge Foundation Chairman Giles Shilson said: 'Since it opened to mark the new millennium, the bridge has become a much loved and very well-used fixture on the London landscape, but it is starting to show its age.
'The separation layer under the bridge deck has started to degrade, which means it's having an adverse effect on the bridge deck and needs addressing urgently. Replacing this layer is a time-consuming process, meaning we have no option but to close the bridge for three weeks and to work round the clock to get it done as quickly as possible.'
Listen to Time Out's brilliant new podcast 'Love Thy Neighbourhood': episode eight with Hans Ulrich Obrist in South Kensington is out now.
Stay in the loop: sign up for our free Time Out London newsletter for the best of the city, straight to your inbox.