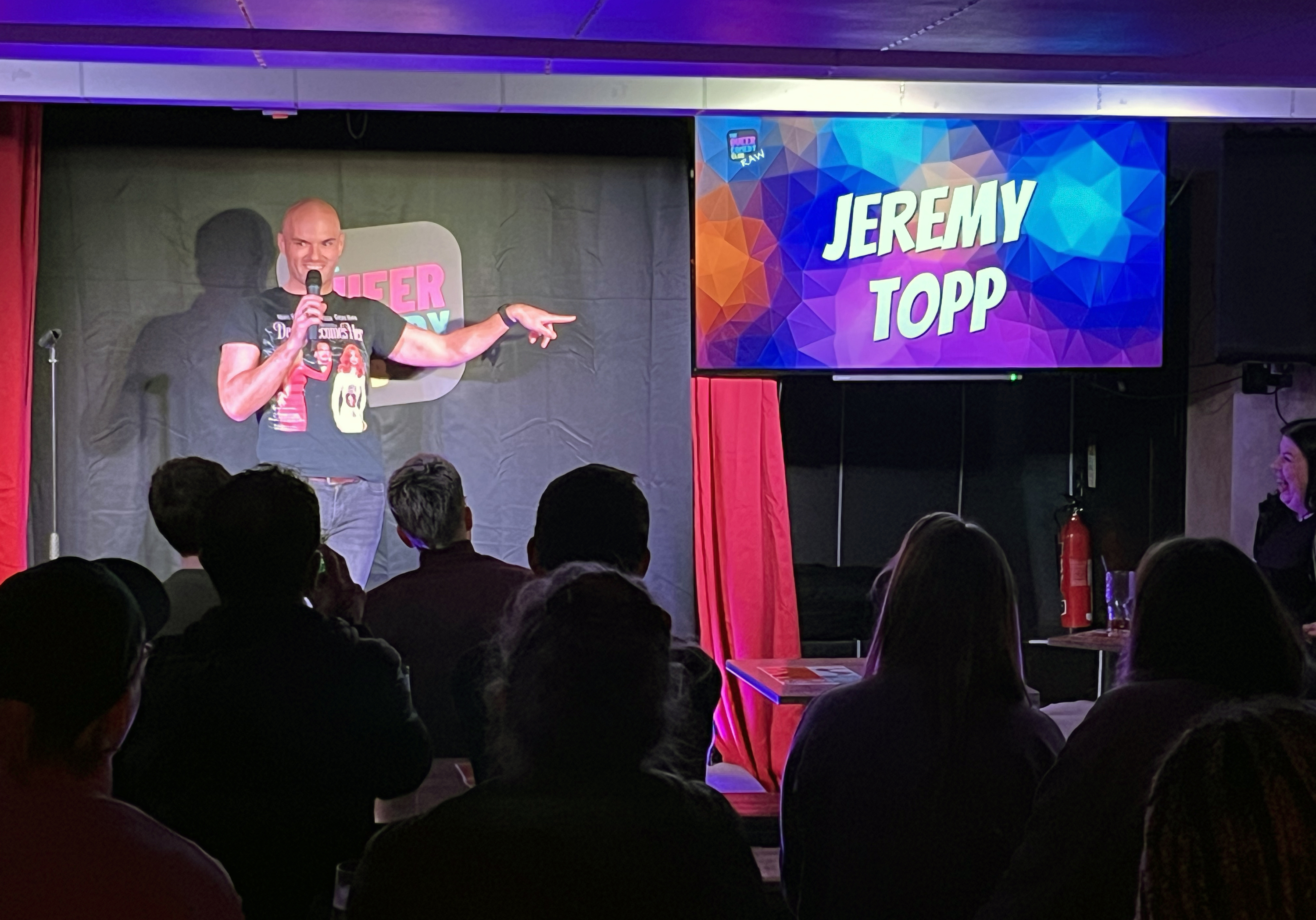 We could all do with a bit more comedy in our lives these days, what with the renting crisis, climate change and the ever-rising cost of Perello olives. Thankfully, a new comedy club is coming to north London this May, and it's going to be completely LGBTQ . The Queer Comedy Club will open its doors in Archway on Thursday May 11.
As the UK's first permanent queer comedy venue, it will be a chance for audiences to catch LGBTQ comedy in a safe and inclusive space, while giving emerging queer comics the opportunity to cut their teeth on the London comedy circuit. The founders said it was created in response to the typically 'straight and macho' comedy scene. 
On Mondays and Tuesdays shows will be free and on Thursdays tickets will be a tenner. 
Opening with a bang, on May 11 there will be performances from a cracking lineup of award-winning queer comedians, including BBC New Comedian of the Year 2021 nominee Dee Allum, Edinburgh Comedy Awards 2022 Best Newcomer nominee Josh Jones, and Ben Pollard, finalist of LGBTQ New Comedian of the Year 2022.
The Queer Comedy Club is founded by three LGBTQ comedians: David Ian, Kate Dale and Jeremy Topp, who all thought it was important to establish a space for the queer community withn standup. 
'We were uncomfortable inviting our queer friends to come and watch us perform because we were taking them into what was essentially a very straight and macho environment, with no guarantee about the type of material they'd hear,' David Ian said. 'It's just not the sort of place we'd usually socialise in. It made us realise there was a gap in the market – and our community –   for a stand-up comedy club that would feel like their space.
'So much of gay culture revolves around bars, clubs and drag – and we love all that – but it's important to be able to offer something in addition. Seeing our own lives and experiences held up for delighted, joyous, celebratory ridicule can be incredibly cathartic, bonding and hilarious. We wanted to bring that to the LGBTQ community at the same time as giving new and established queer comedians a chance to perform to their own people.'
The Queer Comedy Club, Downstairs, 114 Junction Road, N19 5LB. Opens May 11.
People are starring in their own Wes Anderson films on TikTok.
More lols: The best comedy clubs in London