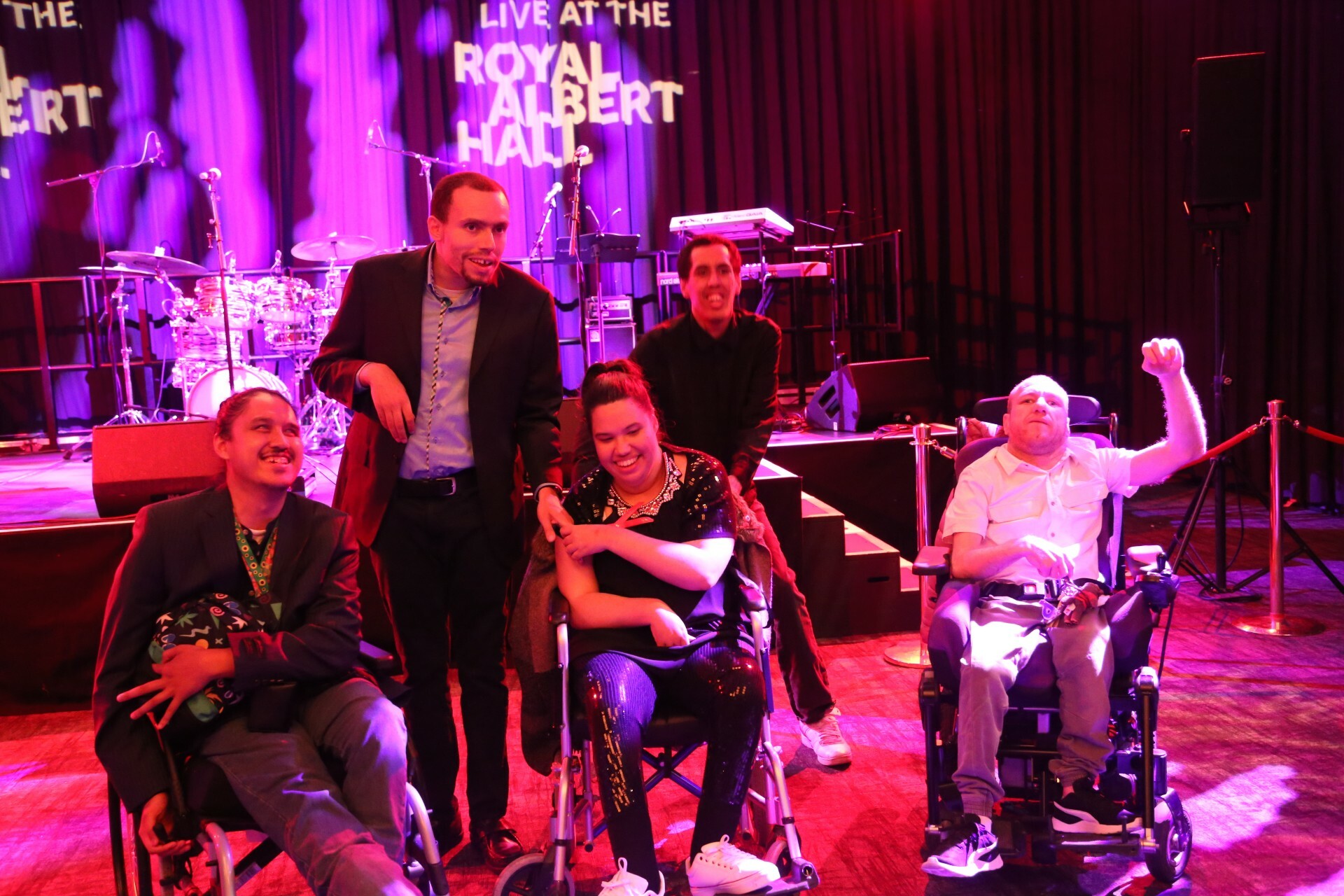 From characterful bars and world-leading clubs to its fab selection of gig venues, there's no denying that London's cultural venues are world-class. And, for most of us, it's reasonably easy to make the most of those cultural assets: you simply swan in and have a great time. 
However, unfortunately that isn't the case for everyone. When it comes to people with learning disabilities, often it can be a bit more difficult to properly make the most of all that London has to offer.
But now one scheme is out to change all that. Called Gig Buddies Central, it was founded in 2013 in Sussex (as simply 'Gig Buddies') by charity Stay Up Late – and now it has come to London.
So how does Gig Buddies help people make the most of the city? Well, it's pretty simple. The charity partners up volunteers with people with learning disabilities, with the idea being that they each share their passions.
Each Gig Buddies duo meets up once per month to plan some kind of cultural activity: gigs, concerts, club nights… that sort of stuff. And it can be loads of fun! Participant in the scheme Tikara recently got to sing at the Royal Albert Hall to celebrate the launch of Gig Buddies, and it well and truly expanded her horizons.
'I want to do more gigs at the Royal Albert Hall,' says Tikara. 'I wanna be able to sing. It gives me the courage to sing.'
Gig Buddies duos have gone to see Status Quo, the 1975, and even had a night at the circus. And it's not just gigs, either; Gig Buddies also runs Sports Buddies, which encourages people with learning disabilities to get involved in group sport.
Zu Knowles, an employment coordinator at Pursuing Independent Paths (PiP), an organisation for adults with disabilities, describes Gig Buddies Central as 'a new initiative which gives adults with learning disabilities in central London the opportunity to experience the city's nightlife, make friends, and truly integrate into the city's culture.
'Many of the adults with learning disabilities want the autonomy to choose their own bedtime, go out, and stay up late. So we joined the #stayuplate campaign to bring Brighton's Gig Buddies Program to central London,' Zu explains. 'Volunteers can make an impact on somebody's life, whilst doing something they love. Buddies are matched based on interest, and a gig can be anything from a concert, to a trip to a museum, or going to the pub.
'It is difficult to explore a passion, find out who you are or what you enjoy doing when you are confined to a set bed-time, dictated by your support services or care network.  So many of our students have lived in London their whole lives but have never been able to truly enjoy the best of London's music scene.
'It is really brilliant to see how much Gig Buddies adds to their quality of life, confidence and sense of self, as well as challenging the idea that adults with learning disabilities can't be in certain spaces.'
Does Gig Buddies sound like your sort of thing? You can find out more and sign up on the official website here. 
Stay in the loop: sign up for our free Time Out London newsletter for the best of the city, straight to your inbox.