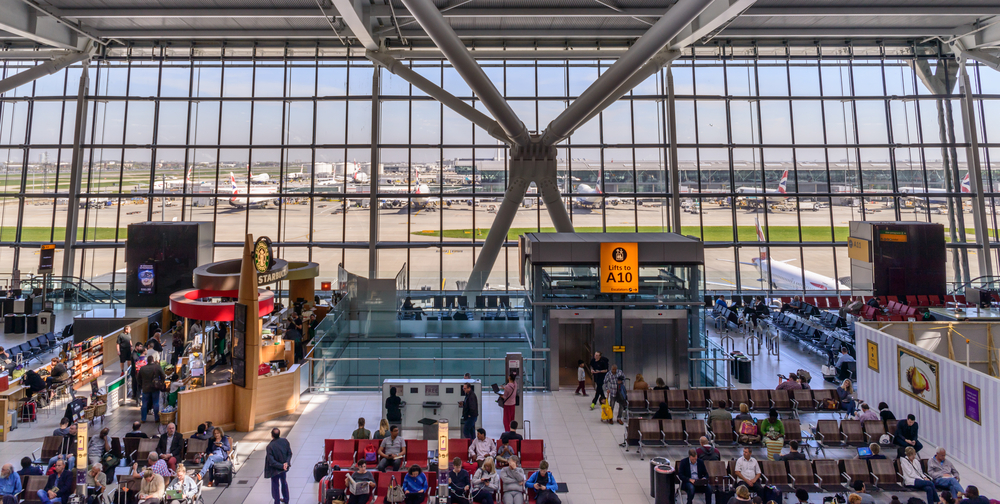 London's Heathrow airport is one of the great global transport hubs. Routinely ranking among the biggest and most-used airports on the planet, in recent news on Time Out Heathrow has been named the best-connected airport in the world, the busiest air hub in Europe and its Terminal 5 was named the UK's busiest terminal.
LHR is no stranger to airport rankings – and now the airport says it has officially become the fourth-busiest airport in the world. A whopping seven million passengers passed through Heathrow in October 2023, which is based on data from OAG. 
Heathrow apparently saw 5.9 million passengers in October 2022, when it was ranked the seventh-busiest air hub in the world. The same study also saw it ranked the busiest airport in Europe.
So where's busier than Heathrow at the mo? OAG's busiest airport in Oct 2023 was apparently Atlanta Hartsfield-Jackson International in the USA, second came Dubai International and third came Tokyo Haneda.
OAG's busiest airports in the world
Atlanta Hartsfield-Jackson, USA
Dubai, UAE
Tokyo Haneda, Japan
London Heathrow, UK
Dallas/Fort Worth, USA
Denver, USA
Beijing, China
Los Angeles, USA
Istanbul, USA
Guangzhou, China
You can read OAG's full ranking on the official website here.
Did you see that this London airport is getting a £250 million makeover?
Stay in the loop: sign up for our free Time Out London newsletter for the best of the city, straight to your inbox.