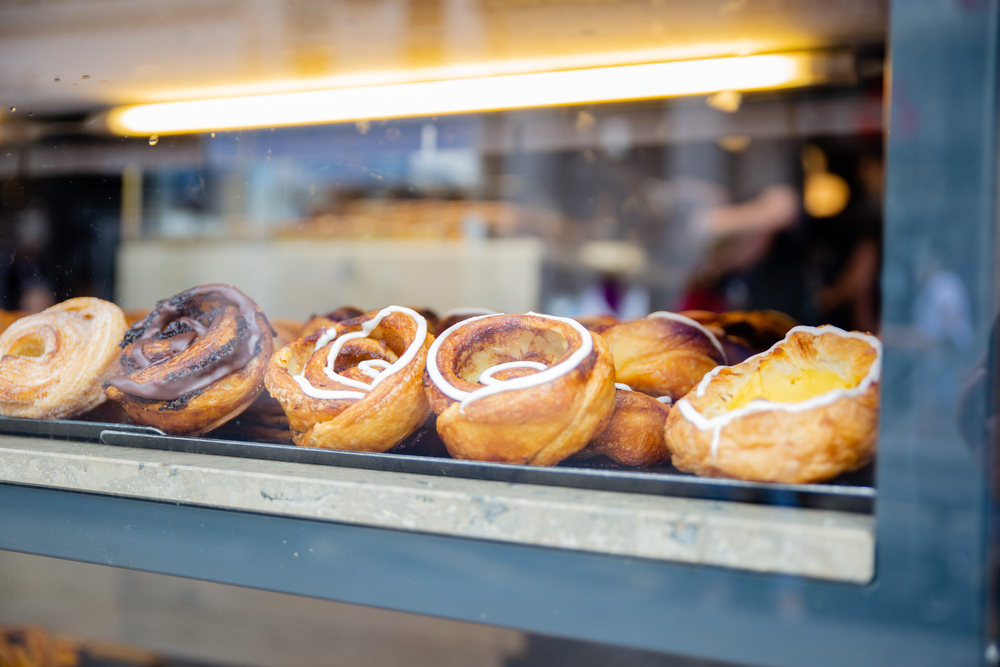 From famous sourdough spots to iconic naan bread sellers, London has a tonne of incredible bakeries. And whether it's a family-owned bagel joint or a glitzy patisserie, everyone has their favourite spot for getting baked goods. Now you can find out what Londoners' favourite bakeries actually are, as new research has revealed the most popular bake houses in the capital. 
According to research from Idealo, London has three of the most popular bakeries in the UK. They scoured the internet for social media posts, hashtags and video views to find the most talked about bakeries in Britain, revealing what they reckon are the most beloved bake spots online. 
Coming out on top was Bread Ahead Bakery, known for its superlative doughnuts stuffed with creams, custards and jams. With outposts in Borough Market, Bromley, South Kensington, Wembley and Chelsea, Bread Ahead was named the UK's most popular bakery. According to Idealo, it racked up a massive 8,760 Instagram hashtags and 1,300,000 views on its TikTok hashtag. 
In sixth and seventh place on the list of the UK's top ten bakeries were E5 Bakehouse and Pophams, respectively. The east London-based Pophams, which is frequently featured on the Real Housewives of Clapton meme account, often has a queue out the door for its hollow croissant-like pastries with a rotating array of stuffings. 
Surprisingly, the TikTok famous Jolene bakery didn't make the cut on the list of the UK's ten most loved bakeries on the internet. 
Time Out's take
When it comes to baked goods, London is a doughey goldmine. And although TikTok can give some good recommendations, we wouldn't take social media trends as gospel – after all, London's food scene has fallen out of love with influencers a bit. The capital also has a tonne of fabulous bakehouses that aren't viral, and we'd recommend checking those out too. Here's our list of the best bakeries in London. 
Plus: is social media ruining restaurants?
Listen to Time Out's brilliant new podcast 'Love Thy Neighbourhood': episode 12 with Paul Feig in Mayfair is out now.
Stay in the loop: sign up for our free Time Out London newsletter for the best of the city, straight to your inbox.