Catherine Cohen loves a photoshoot. The New York City's favourite 'one-woman cabaret chanteuse' is extremely jet-lagged when she turns up at Time Out's office less than 24 hours after landing in the city ahead of her first UK tour.
Barely ten minutes later, she's got a conspiratorial glint in her eye and a fake Martini in hand as she reclines on the leather banquettes of our local old-man boozer – shout out The Cross Keys in Covent Garden – looking for all the world like she's just taken huge pleasure in telling an over-refreshed patron to sling their hook. 
This impressively gung-ho approach to self-promotion is pretty much exactly what you'd expect if you've watched Cohen's 2022 Netflix special 'The Twist?… She's Gorgeous', a recording of her monthly show at NYC cabaret venue Joe's Pub that begins with a jazz-hands-heavy musical number called 'Look at Me'. 
It also comes in quite handy when you've got a brand-new show to promote. After we've finished alarming the pub regulars, we head back to the Time Out photo studio to chat about it.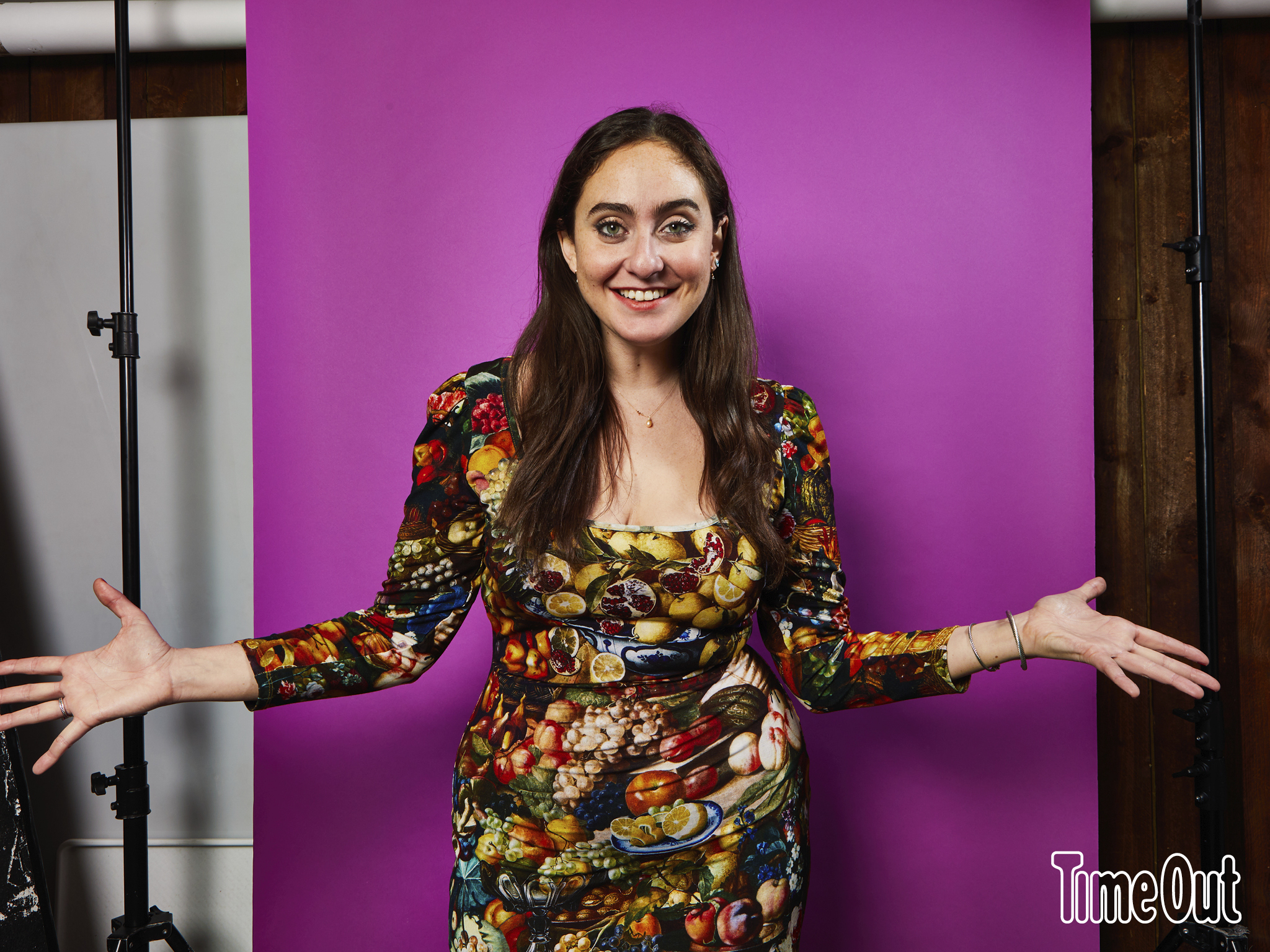 Hey, Catherine, welcome back to London. Let's start with a quickfire round of London v New York. 
'Ugh, impossible! Impossible to choose!'
And yet… subway or tube?
'The tube is better.'
Salt-beef bagel or pie and mash?
'What's a salt-beef bagel?'
Is that not a really New York thing? 
'I guess it would be more like bagel and lox.' 
Right.
'It's okay, we can help each other. And I don't know about pie, but I've had, like, bangers and mash. It's good.' 
Brooklyn or Hackney?
'I have to say Brooklyn.'
Whereabouts do you think you would live if you lived here? 
'I love Islington. That's kind of posh, isn't it? That'd be cute.'
Broadway or the West End?
'Broadway! I mean, come on. It's Broadway, baby.'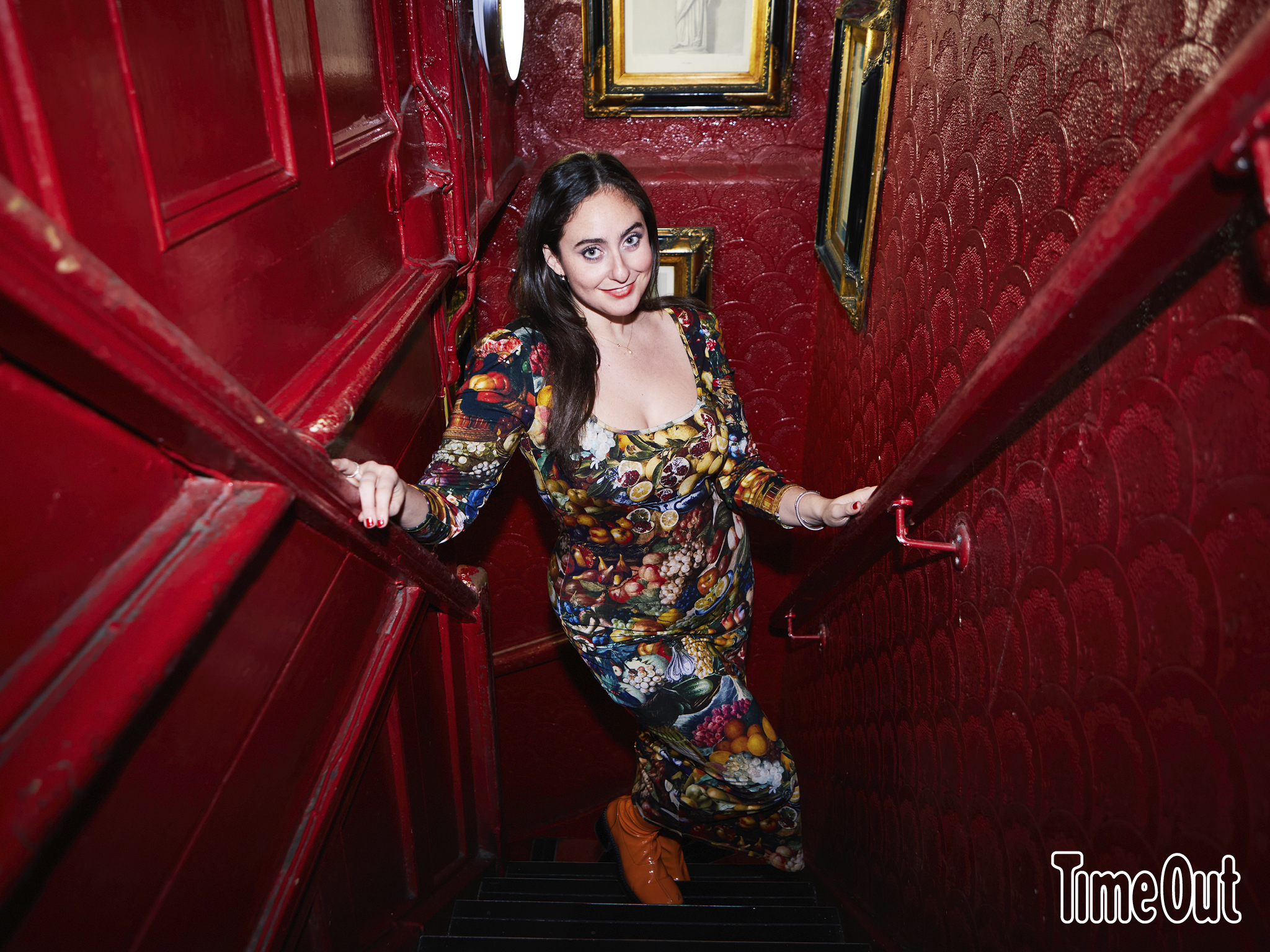 What about London audiences and New York ones? Have you noticed any differences?
'Not really, they're both game, both open-minded. I do feel like English crowds appreciate live performance more and maybe they're more attentive. The main difference is that you guys don't have Chipotle. There's this part in the show where I'd go through a beautiful monologue about what Chipotle means to me, and that didn't really land in Edinburgh. Do you know?'
About Chipotle? Yeah, I think we have six or seven in London. 
'Oh good.'
I do feel like English crowds appreciate live performance more and maybe they're more attentive
Have you spent much time in London other than touring?
'My family actually moved here for a year when I was three or four for my dad's work, so a part of me has always wanted to come back. There's probably an alternate reality where we never left and I became like this cute little British schoolgirl, but instead I moved to Texas and became a weird, self-hating, chubby, Christian, musical-theatre nerd. And then when I was in my sophomore year of college I did a summer programme at LAMDA. Can you tell?'
Definitely. What do you think would have happened to you if you had stayed?
'I'd be posh!' 
Any rising comics on the London scene that you'd recommend checking out?
'I love Sikisa. She opened for me at the Clapham Grand last time I was there, and she's on tour with me again this time. I love Celya AB, Leo Reich, Ania Magliano, Laura Ricote. They're all great.' 
And do you have any favourite spots that you like to visit when you're here?
'For comedy, I love The Bill Murray pub. I've played Moth Club a few times, which I loved. And when I was here last summer, we went to the Sessions Arts Club, which was so stunning, I'm going back there tonight. But honestly, I'm just a sucker for any kind of authentic pub. I'm a tourist!'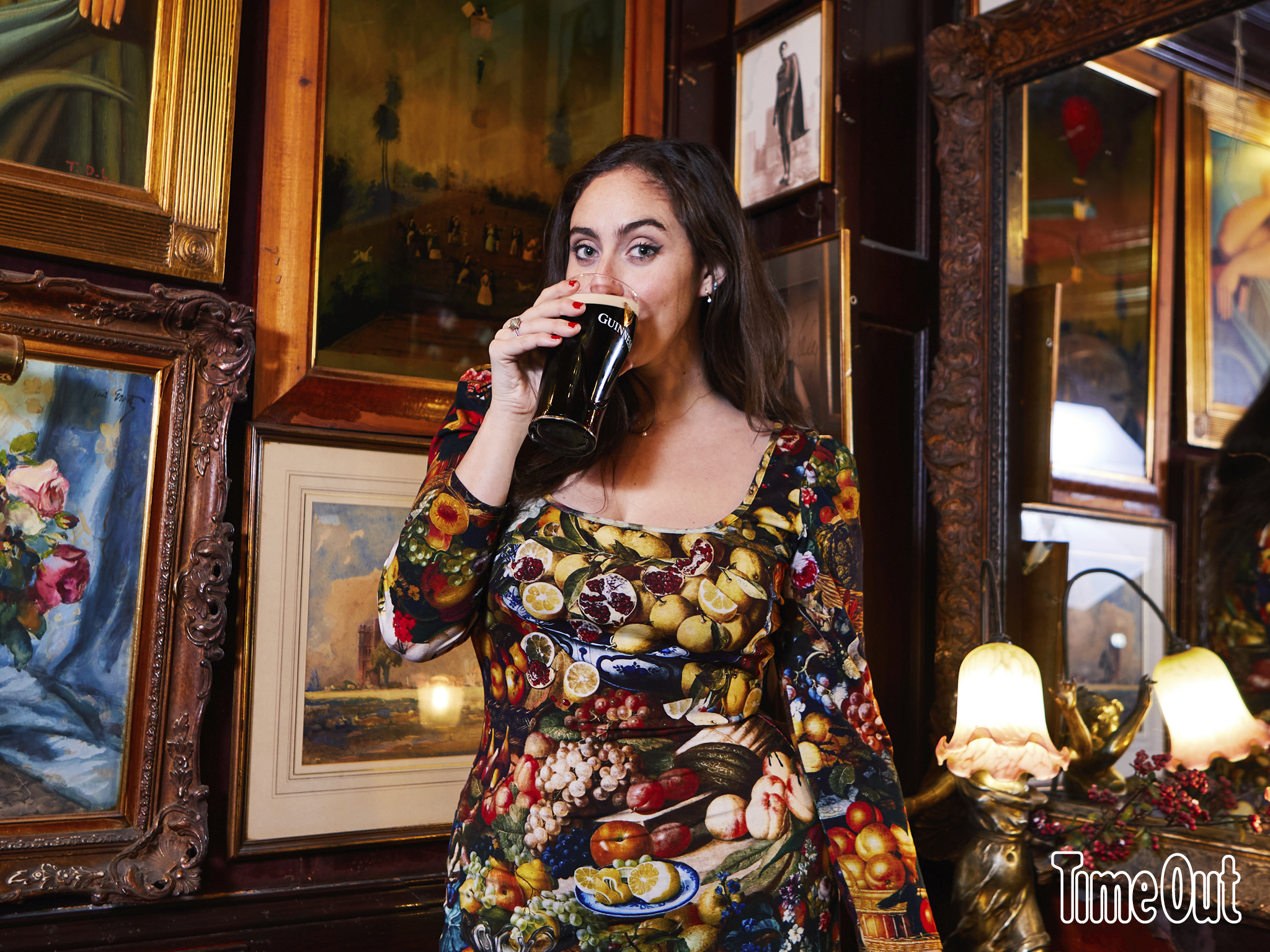 So you've been working on your new show for a whole year now.
'Yeah, I did the first work in progress about this time last year, then I continued working on it in Edinburgh, and then I finally smacked the title on it, did a couple of runs in New York this past month to get ready, and this is my first time touring it.' 
How is it different from your previous show? 
'I think it's a little more actually personal instead of just oversharing. If the first show was all like, "I'm sleeping around with these random guys." This one is more like, "I fear that I will never be truly loved." It's more about things that I'm actually feeling vulnerable about.' 
And if you had to describe it in three words?
'Let me think… "Intimate"… "Disgusting"… and "beautiful". Who wouldn't want that?'
The UK tour of Catherine Cohen: 'Come for Me' is happening now. 
Catherine also performs at 'Christopher Bliss and Friends: Valentine's Special' at The Moth Club on Thu Feb 16. 
The top London comedy shows to see in February.