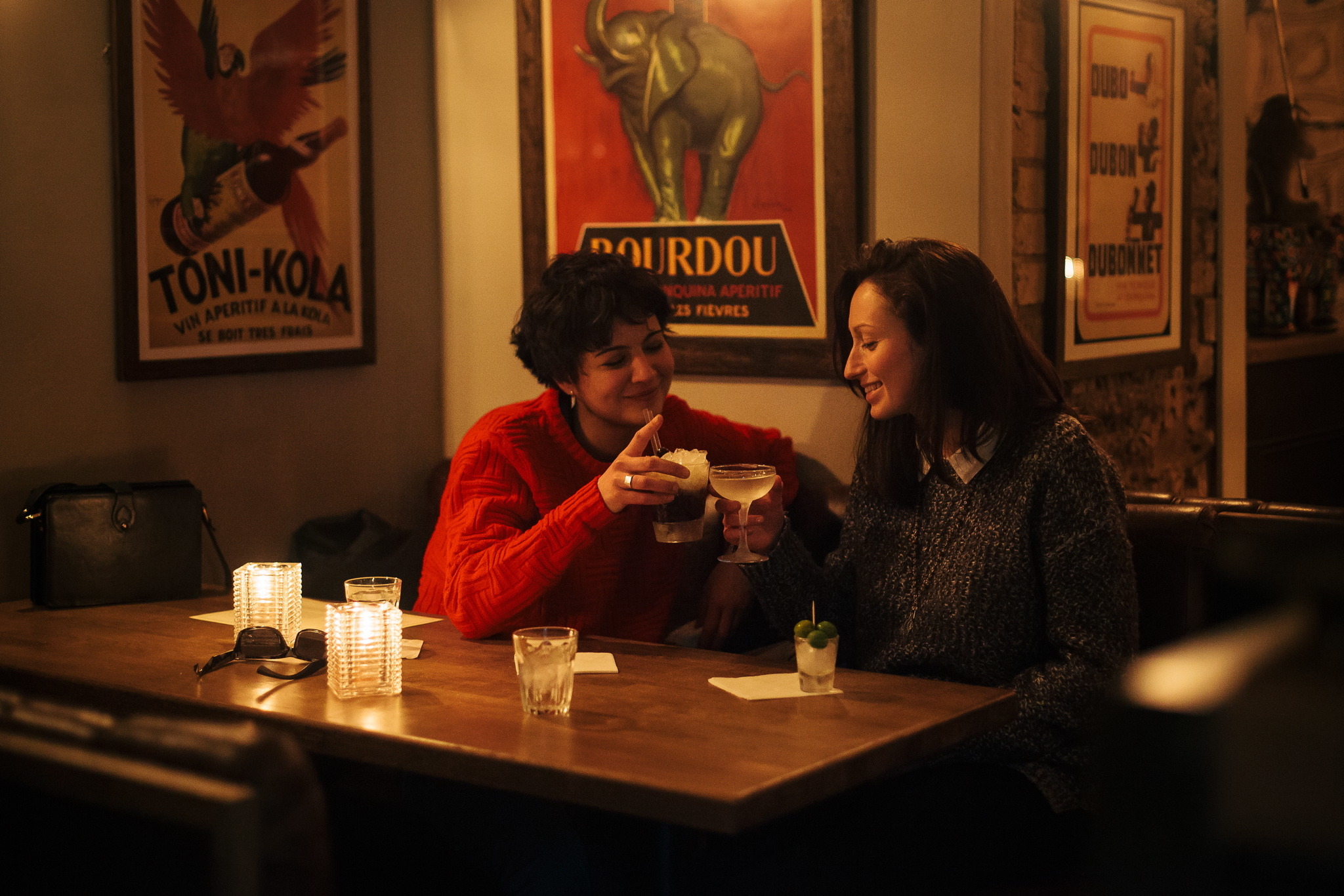 Congrats are in order for Satan's Whiskers, the Bethnal Green cocktail bar that's just been named the UK's best.
The winner of the annual Top 50 Cocktail Bars award, Satan's Whiskers climbed up four places from its previous ranking to beat last year's winner, Lab-22 in Cardiff. Another east London bar, Tayēr Elementary, came third.
Other London entries in the Top 10 include Swift in Soho at five, Three Sheets in Dalston at seven, Bar with Shapes for a Name in Hackney at nine, and Mayfair's Connaught at ten. Spare a thought for poor Little Mercies in Crouch End, which just missed out on a Top 10 placing, coming in hot at number 11, though it did also win the Sustainability award for the second year in a row, which probably makes up for it. 
Of the UK Top 50, a whopping 23 cocktail bars were based in the capital, further proof if it were needed that London is the best place in the country to sip on a fancy drink. Chris Lowe, publisher of Top 50 Cocktail Bars, tried to play down the London-centric nature of the awards.
'Whilst London continues to dominate this year's list,' he says, 'it is very exciting to see other major cities across the UK make their mark. The ever-growing interest in cocktails and bartending within the UK means we are spoilt for choice on where to go, and this list allows for the best of the UK bar scene to have a spotlight placed on them – and for consumers to find these hidden gems.' 
Satan's Whiskers celebrates its tenth anniversary as a leading light of the London cocktail scene this year, so this is quite the birthday present. 
The Dorchester hotel has a brand new James Bond-inspired bar.