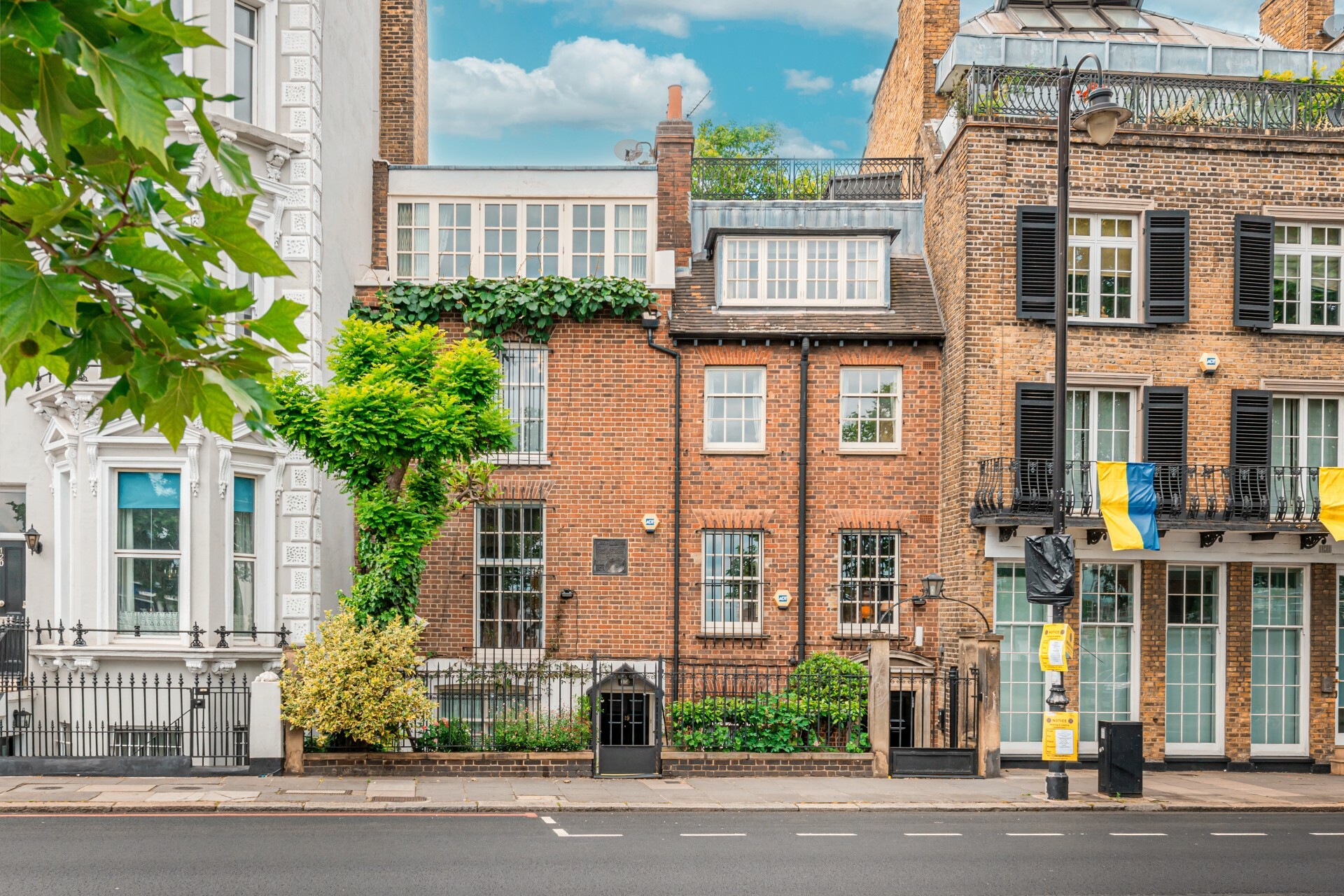 A London house that was once the home of painter JMW Turner is on the market for £11 million. Built in the 1700s, the blue-plaqued mansion on the Chelsea Embankment is where the artist created some of his most famous paintings in the nineteenth century. 
Forgetting about the eyewatering price, inside it's quite magnificent and retains many features from its past. The original eighteenth-century herringbone parquet flooring, a vaulted reception room with a 4m-high ceiling and a cloistered hallway ceiling all remain. Some of the decor could do with a bit of modernising, otherwise, it's perfect for acting out all your Romantic fantasies if that's your thing. 
While starving artists are consigned to living in freezing warehouses in Hackney (if they're v lucky) nowadays, it was clearly a different story back in Turner's day. This property has a whopping eight bedrooms, five bathrooms and a secluded outdoor courtyard. And that's not all… it also has two – yes two – kitchens, a grand dining room and a library. 
The historic house sits on a street famous for artists, musicians and political activists. Cheyne Walk has also been home to pre-Raphaelite painter Dante Gabriel Rossetti, suffragette Sylvia Pankhurst, Keith Richards and Mick Jagger.
'Homes with history will always be distinctive, especially blue plaque homes, but [Turner's house on] Cheyne Walk really is one of a kind,' Samuel Richardson, head of Carter Jonas Mayfair, said. 'A real gem with an extraordinary past, stunning original period features, grand rooms, several terraces and patios, all in the heart of Chelsea on the banks of The River Thames. It's extremely rare for a home of this magnitude to be available on the open market.'
Terrible traffic, mind you. Probably not such a problem in Turner's day.
More details from Carter Jonas Mayfair. 
A Drake waxwork has been unveiled at Madame Tussaud's.